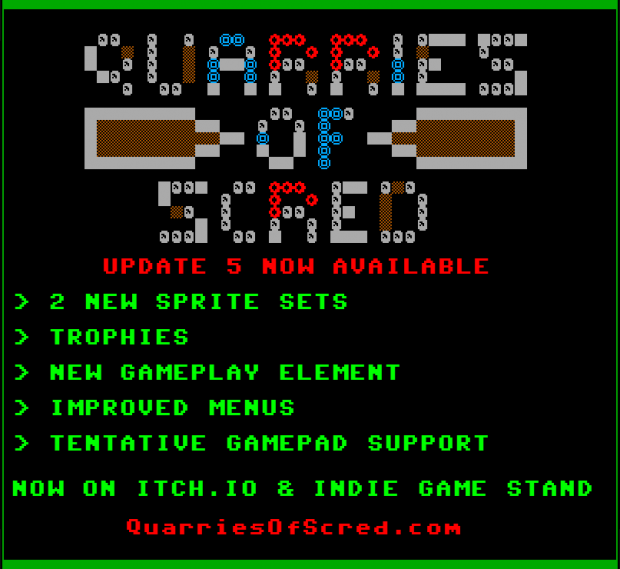 The changes include:
A new gameplay element (oooh, Mysterious)
Trophies
Gameplay stats
Two additional sprite sets - Eerie (by the awesome @CNIAngel) and a C64 palette set
Tentative gamepad support
Updated menu structure
How to get it?
The game's files have been updated on itch.io - if you have already purchased the game, simply check your download link (or go to Itch.io's support page and pop your email into the box to get a list of your games).
If you don't already have a copy, feel free to jump over to itch.io and pick one up - for just $5 AUD!
Alternately, the game is also available on Indie Game Stand for the same price
Show Me?
Here we goooooooooooooooooooooo