I have been working on the game not as much as I like but I have made progress.
You are able to enter vehicles and get out. Any seat in the vehicles.
Helicopter has been added.
Planes are still being worked on.
First Android build.
Android
So yeah I am working on getting the game to work on Android. The PC versions will have priority though. Also the Android players will be able to play with PC players.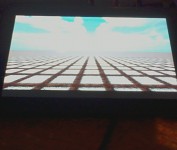 --
Here are a couple videos of me just messing around with what I have so far. Enjoy :)
--
--