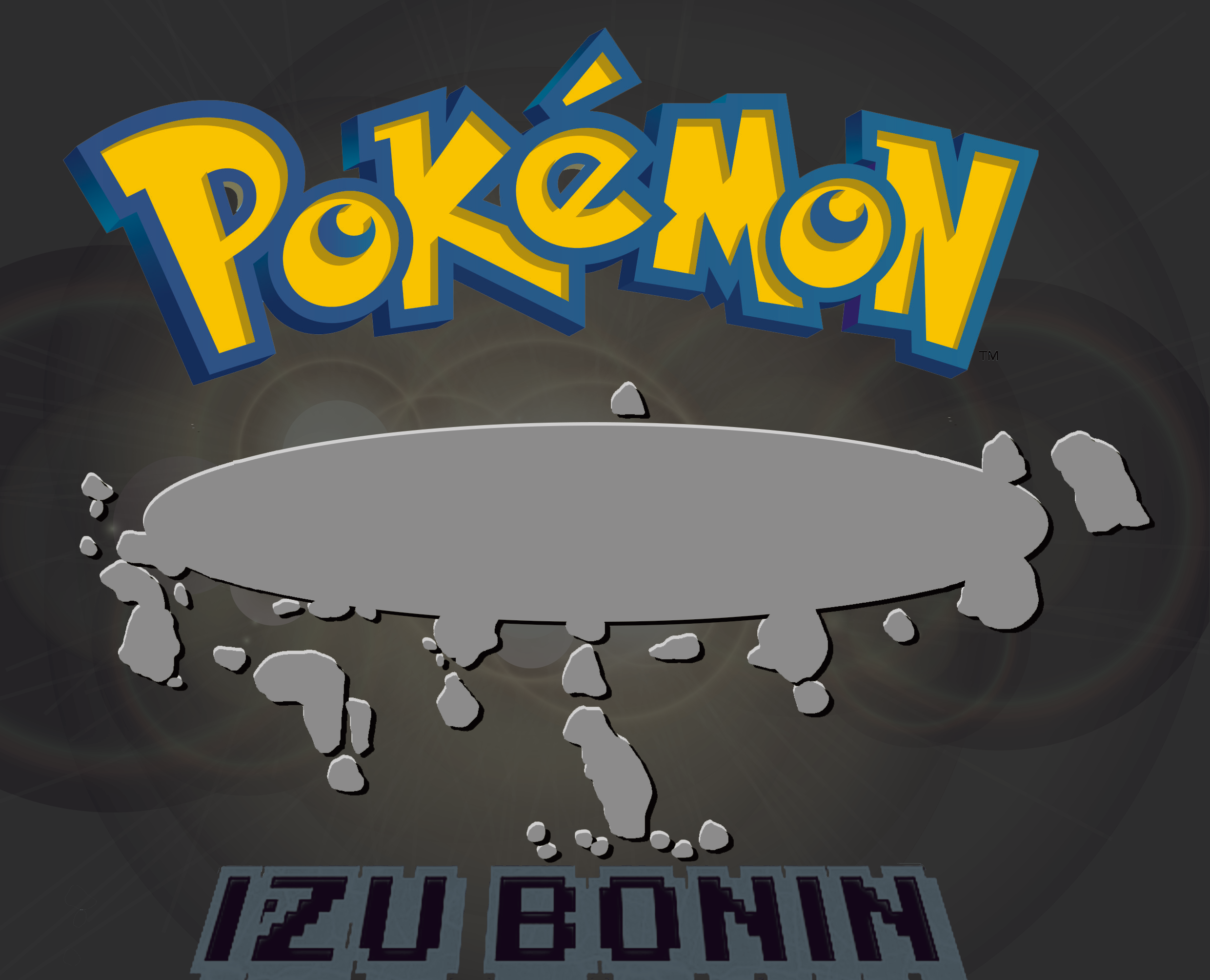 Update 0.0.0a-
First thing done was some new pokeball designs. no new types of pokeballs are designed but i will talk about them lower down. So here is the Pokeball, great ball, ultra ball and master ball new designs;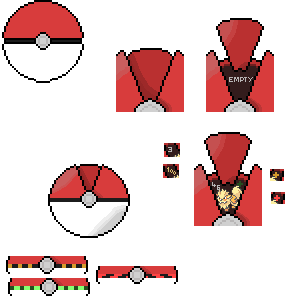 So i will talk about the design then show the rest. the lower right illustration shows the capture process. my idea is when you throw the pokeball a small webcam like screen will show the pokeball close up showing these bars glowing respectfully. Orange/yellow is capture in process, red is failed and the pokeball will soon open releasing the Pokemon and Green is success and a chime will play after. the other illustrations are for the party function, Box function and capture info. the new bit of the pokeballs open up showing the Pokemon icon, level and health. Green is full health of above 75%, orange is lower than 75% or inflicted with a status condition and Red is fainted.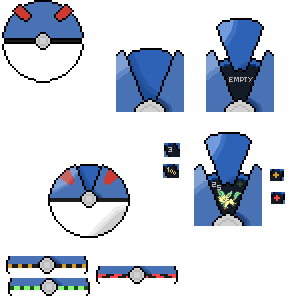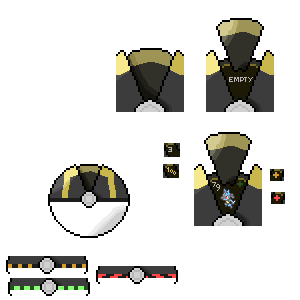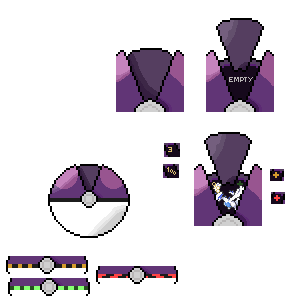 Each pokemon shown is a memoir to something. Arcanine is for me the creator. The leafeon is the other and only staff member and concept artist plus my boyfriend. The Lucario is my best friend and Ex-coder. The lugia references to the game and naval island that is in the seveii island mini-region.
Other things in progress;
Alpha competition- not enough entries to draw winners. need more than 20 entries.
Storyline- storyline is being planned by me

"Enemy" Costumes- being done by me and concept artist and called "Enemy" costumes for now till storyline is released.

New pokeballs- new pokeballs are being designed. Stat balls- boost ev's gained of the stat its caught in when gaining stats in that area. Beauty/Affection ball- helps raise Affection and friendship with pokemon. Weather balls- Increase capture in set weather conditions e.g. not player made, for example, by rain dance.


Thats all for now,

Archy Signing Off