In the upcoming release of C&C: Coalition War Patch.
Red Dawn:
There will be a total conversion for Red Dawn's Faction Eg, change of units, buildings and add of unit.
This is to reduce randomness and put some orginalty in the game.
Avatar has been removed.
Scorpion Tank has been added back. (Its not C&C3 or C&C4 Scorpion Tank)
Spartans:
Fix to all Spartan's unit shadow and some buildings.
Spartans will be able to produce Harvester units which are workers.
The spartan worker will no longer moonwalk.
The elephant won't be oddly dark in colour.
Others:
Did some changes to Singapore Faction.
Added some infantry in Singapore.
Fixed some unit shadow in EDA.
Added some infantry in EDA.
This are the new buildings I modeled to be used in Red Dawn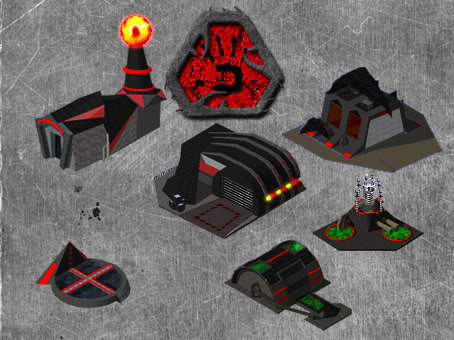 New Red Dawn Construction Yard