Imperium42 Game Studio's upcoming game, "Throne of Lies: The Online Game of Deceit" has been successfully funded on Kickstarter on February 24th, 2016, shortly after being successfully greenlit on Steam.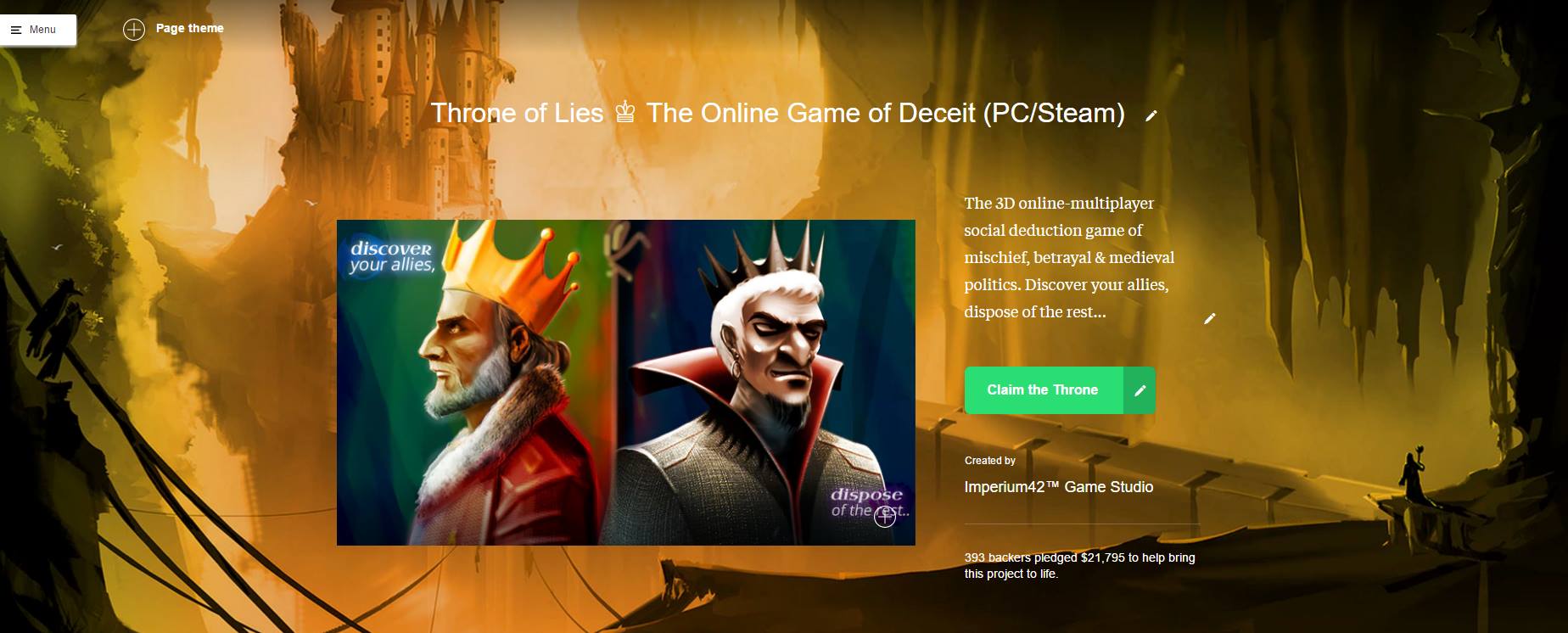 Throne of Lies is a 3D online-multiplayer social deduction game of lies and deceit, inspired by medieval politics, the Werewolf/Mafia genre and tabletop games. It's the first indie game of this genre to be produced in full 3D for the Steam platform (PC).
The game's Kickstarter lasted for 45 days, ending on February 24th, 2017, with 393 backers, totalling $21,795 USD. The most popular backer tier was the $10 tier, which rewards backers with two Steam keys and beta access, resulting in 130 backers total.
Throne of Lies' Kickstarter page is available at: Kickstarter.com
Throne of Lies is expected to release the Alpha version of the game at March 31st, or shortly after. Sign up on Throne of Lies' official website for news updates: ThroneOfLies.com