We, the Pacific Thunder team would like to begin by wishing you all Happy Holidays, we know its
early but we know that some of you have been very devoted to this mod, and all we want to do is to get it out to you, but there is still a bit of work left before we can do that, and maybe this holiday season will bring more than Seasons Greetings. This brings us to our next point,
Mod Of The Year 2010
.
Before you say "But the mod isnt released", well we already know that, which is why any votes for Pacific Thunder would push it toward the "Upcoming Mod Of The Year Award".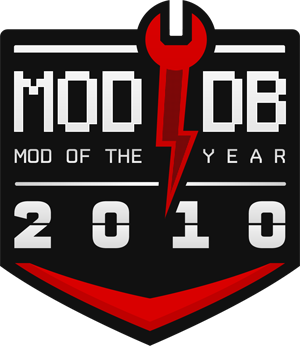 As you already know, Pacific Thunder has pushed the boundaries available to CoH Modders by creating the first ever Custom Infantry Models, in co-operation with the Modern Combat mod. We will continue to do so and will continue to improve on our current situation until the inevitable release date
Finally, our team would like to notify you all that the upcoming months, most notably december, will be large breakthroughs for Pacific Thunder, and we are positive that you will all enjoy.
Vote for us if you would like to show extended support for this mod, and we would also like to show our support to mods such as Modern Combat, Blitzkrieg, Normandy 44, ZombieMod, Vietnam Conflict, Operation Market Garden and Eastern Front (just to name a few, this goes out to all of the CoH Mods). Without these mods you can count on the fact that many mods would not even be set up, as the inspiration would not be there to start with.
Join me in saying thanks to all of the mods for Company of Heroes, you are all Mods of the Year in our books, not just for content, but for inspiration and the willingness to bring things to the Public which many people only dream of. Thanks!
-Kindest Regards-
--Pacific Thunder Development Team--