Hello guys and gals! :D
I apologize first for my absence for these couple weeks, (i have a perfect excuse to why!) the thing is..
In these past 2 weeks i have been doing mostly coding changes under the hood (AI changes, Code changes)

BUT (and it's a big but) i just collaborated with an artist (who's working on the game in his spare time) and he brought some eye candy for us! (or just me)
i took the time to make a comparison pic! :D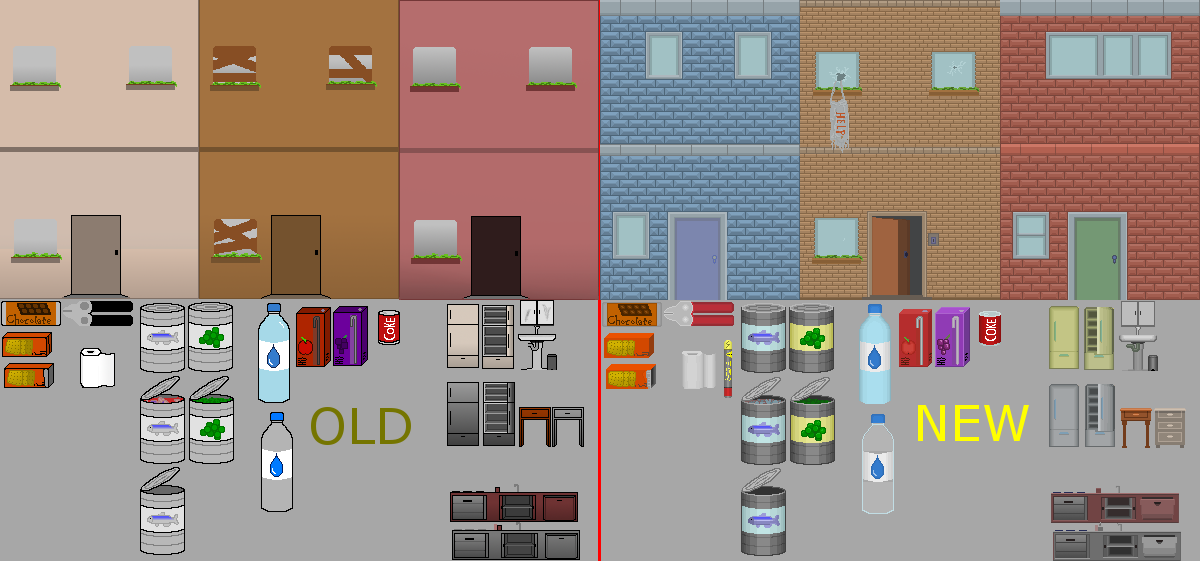 he has still roughly 55% of the sprites to re-draw left...
and when all is done.. i will add it ALL in and upload it as a new version along with :
-Improved Infected AI
so the Infected will act more "zombie-ish" you'll know what i mean when you see it.
-Added in minor improvement to some aspects of the gameplay
Minor changes when added up, makes HUGE differences; that's what i believe in anyway..
i won't get into the details just yet (will save it for the actual update post).
-we also will be seeing more blood! (lack of blood in a horror game is never a good sign)
although all of the blood sprites are already done, i am still wondering how to add it in! XD
(in a news anchor's voice) And that's all the changes that would be added in, now for some messages :
you can help speed up the Artist's progress and mine (gottagofast) by supporting 'Apocalypse Scavenger' either by buying a copy, or spreading the word! :D
you can check the game out here!
We also have a Facebook page now! leave a like! :D
(i post more regular news on Facebook & twitter then here)
thanks for reading this far into the post!
cheers~
- Kevin