Vigilantes is a crime themed turn based tactical RPG for PC, which was successfully Kickstarted and Greenlit in 2016. An older demo is available here, whereas a more feature and content rich version can be purchased direct and at a discount here. Vigilantes also has a Steam page here and our Facebook page is here, if you'd like to stay in touch.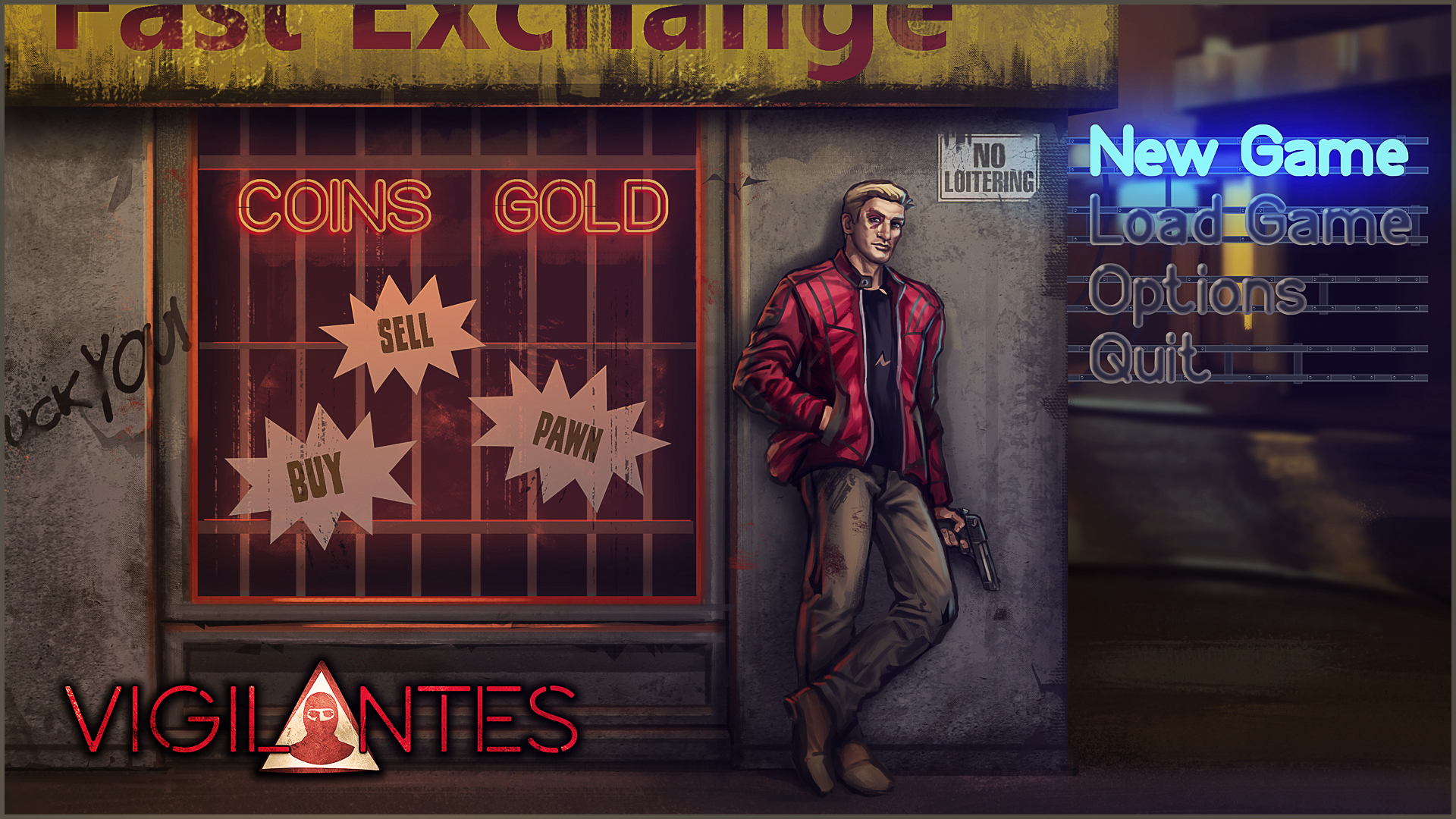 Hi again!
Hope you're having a good day! Version 18 is coming along nicely and includes a number of new combat features: overwatch, attacks of opportunity, and the ability to delay your character's turn. Collectively, these bring a lot of new options and tactical depth to gameplay. Version 18 will be the last version where the addition of features will be the main focus; from here on in, we'll be working on preparing Vigilantes for release, focusing on balance, content, polish and bug fixes.
Several testers have expressed the view that combat takes too long to resolve and we agree, so our first step in the last leg of development will be to improve combat pacing and begin finalising the character system. Here's a quick summary of what the changes will involve:
Less, relatively more powerful enemies in combat. Currently there can be up to 20 characters in combat. The result is long turns, with many enemies getting to act between your characters' turns.
Less stat points. The current system of one stat point every level was created with quickly building test characters in mind. With less enemies, the player team must be balanced in relation to the opposing force. The ability to build stat increasing facilities will recoup some of these "lost" stat points.
Ally skill points. You will now get some skill points to allocate for your allies, providing better control over their development.
Less perk points, but more powerful perks. Underpowered perks is an other issue brought up by testers. We feel less perk points which unlock more powerful perks would be beneficial.
If you'd like a more in-depth explanation of the upcoming changes, feel free to check out the below video.
We plan to look at combat pacing and the character system in version 19. We've thought a lot about these changes, received a lot of feedback, and while we believe these changes will offer substantial benefit, they are not set in stone. If you have any comments, observations, or concerns, we'd really like to hear from you.