We're currently working on a bug fix patch for 0.8.0. If you haven't checked out all the new 0.8.0 content, this news post summarises all the new stuff.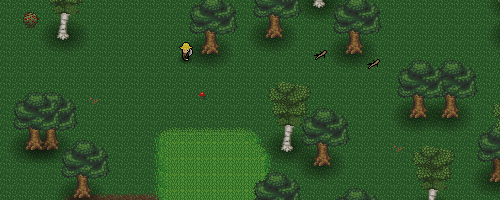 So far bug fixes include:
- Fixed parts of rivers being swamp water-coloured sometimes.
- Fixed not being able to leave huts.
- Fixed being able to make worlds with the same name.
- Fixed not being able to walk down in dungeons sometimes.
We're currently only working on singleplayer bug fixes since 0.9.0 will be focused on fixing up multiplayer as much as possible. Make sure to keep reporting bugs to our bug tracker. You can do this by opening Crawle and clicking the "Bug Tracker" button on the menu.