Hello everybody,
Happy new year to you all!
We will start this year with a very good news: Untold Universe has been Greenlit on Steam! From all the team, thank you all for your support, your votes and your engagement!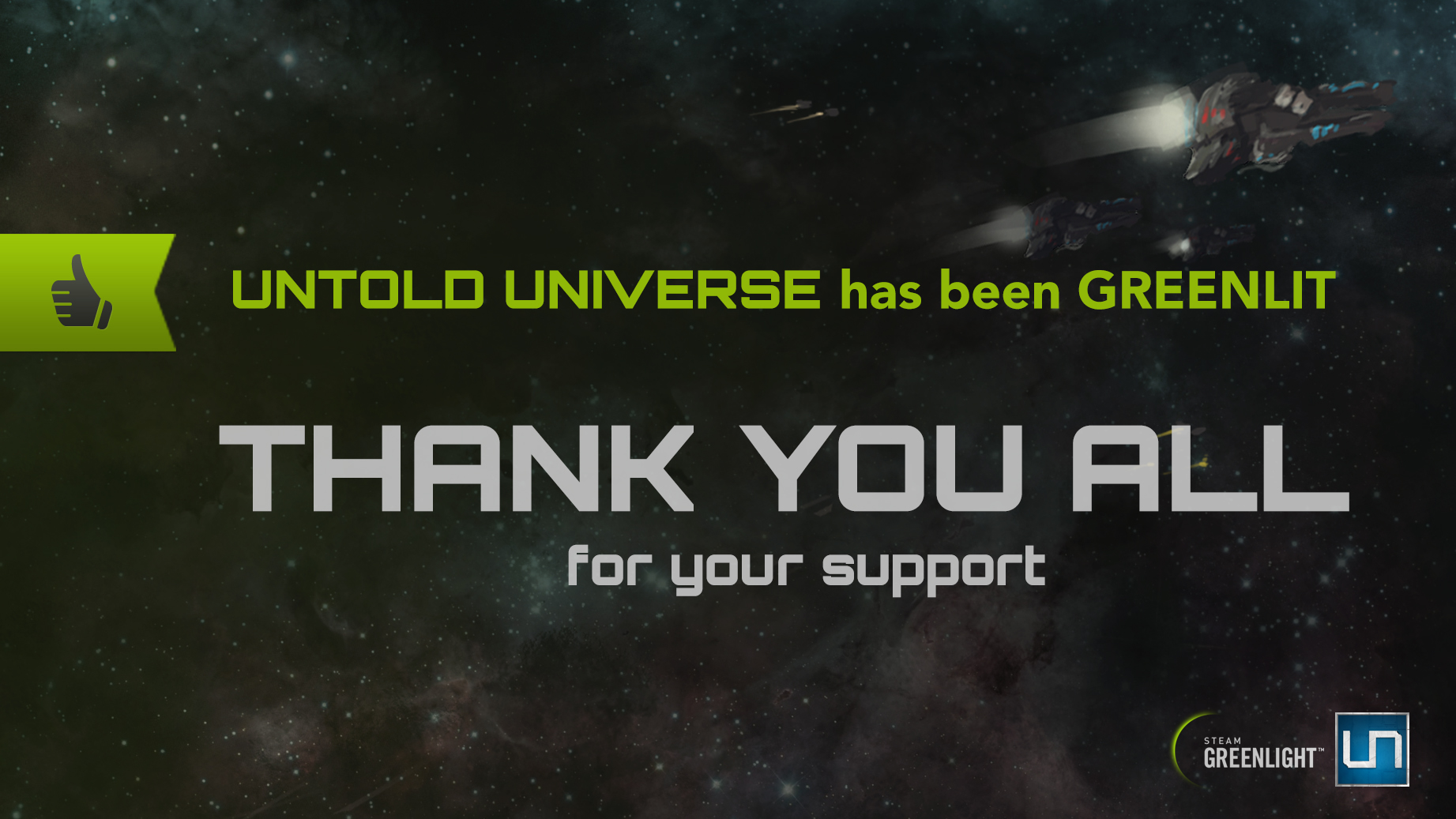 This means that we will now be able to start working on putting Untold Universe on Steam for sale, as an early access game. But we will not rush it! Indeed, we would like to make the best possible entry on Steam, to increase and develop the community significantly.
We plan to launch on the platform after having improved and extended the game a bit more, and tested the servers more extensively. Of course, we will do our best so those of you that bought a pack will get a Steam key.
Again, thank you all very much!