Hi everybody,
I released a new free update for Until the Last Plane. You can find the changelog here, but down below I write the summary:
The main new feature is the autocombat mode. Now you can play each mission automatically, watching your pilots doing all the work.

Addes a new switch in the squadron menu to refill the planes.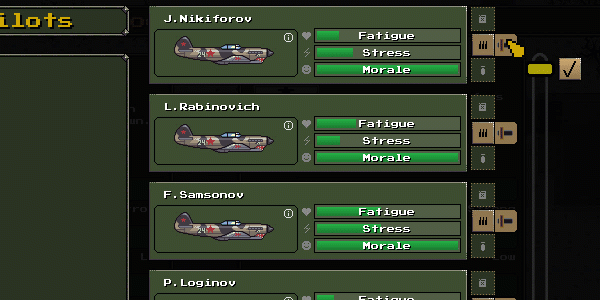 New bundle launched. With my friends I arranged a bundle with 4 wargames.

...And finally there is the new macOS build.