We have launched Unreal Estate on Steam Greenlight and need your vote today. Come Vote Now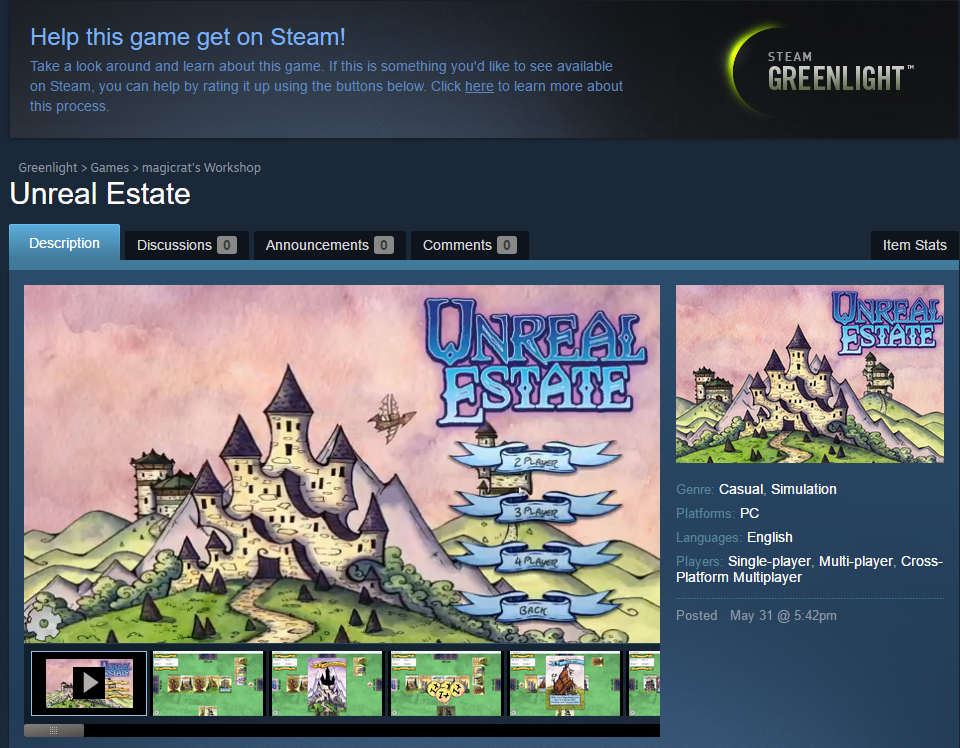 After you give us a yes vote on Steam, read further and check out some of the special cards and the effects they have on the game.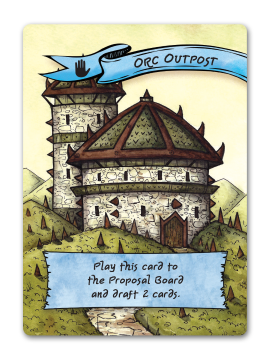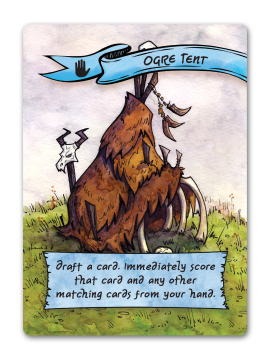 Orc Outpost
This card allows the player to draw two cards instead of a single card allowing you to pull more this turn than usual, but another player that may play after you could pick that card up and use it later in the game.
Ogre Tent
This card allows you to score a card that is not in your hand right then and there, can be helpful in gathering a few more much needed points to pull out a win.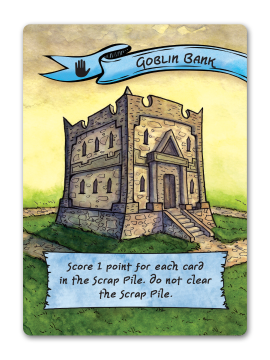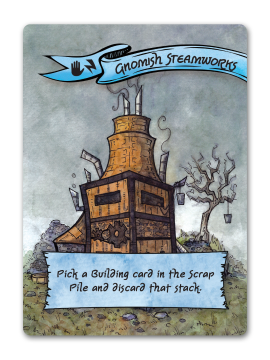 Goblin Bank
This card scores one point for every card in the scrap pile. Very useful if played at the right time when the board is filled up with cards
Gnomish Steamworks
You can use this card to completely mess up your opponent. Essentially you remove the ability to score for a type of building. If you notice a player taking a lot of a single type of card, playing this and removing them from the scrap can drastically hurt a players strategy.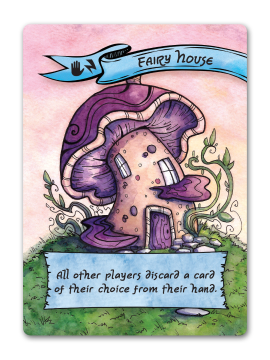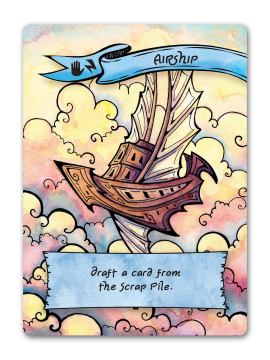 Fairy House
Makes every other player discard a card of their choice.
Airship
You see a large pile of cards in the scrap, but do not have one of your own to score with. Play the airship and take a card from the scrap and place it into your hand. Next turn, you might just steal that pile of points from the other players.
The Special cards play a big role in mixing up the game play of Unreal Estate. Use them wisely, and react to their use and you can come out on top. Thanks for showing interest in Unreal Estate and please to head over to Steam now and give us a yes vote.