Ever wondered how the pros get those flashy effects or just want to learn something new?
Direct from Epic's Developers, come's gameplay concepts, animation blueprints, visual effects examples and a wealth of tutorial content.
The Learn tab is where you will now find all the tools available to you, the creator, to become even more empowered with the engine.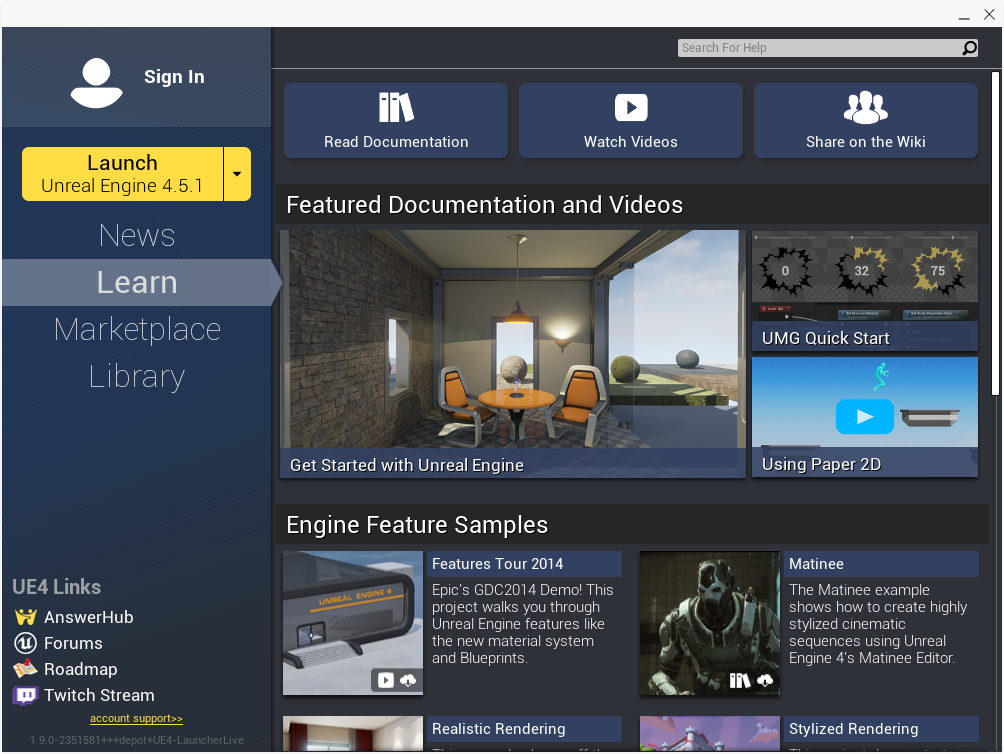 Fancy contributing your own resources to the market place, the call for submissions has opened up with a chance for you to earn some cash and help your fellow devs at the same time.
If you don't have the need for cash but want to contribute another way with all your newly found knowledge, the community developed Unreal Tournament is always looking for new ideas.
Developers who's works used in the game will receive a years subscription to the engine.
With all these community focused changes, Epic needs some insight into when and why you started game development, were your interest began and how you progressed to the point your currently at.
If you choose to partake in the survey, Epic will reach out to your team directly, This could be a easy way to get the attention of a big developer with many years of experience to share.