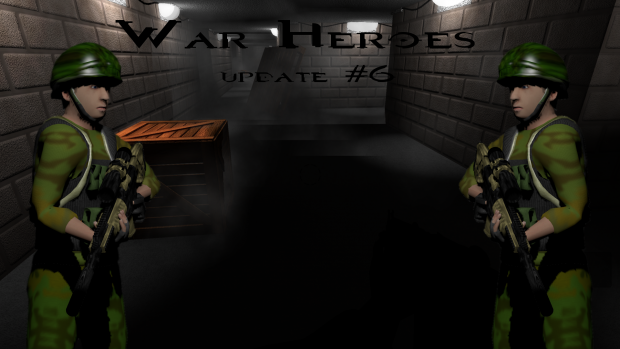 Welcome to update#6 of War Heroes! I'm sorry it took a little bit long since the latest update. My hard disk crashed so I had to recover all the data. I spent much time on that. But here is the new update!
First I made a new menu. It has the new UI system of Unity 5. You can still switch to the old menu, but that will stop when the menu is fully operational.
I also added at the login-screen a "play as guest" button, so it is possible to try the game without directly signing in. You can play the whole game but will not be saved online. Everything in the server list works just as a normal server list, except for the ping, which is still not working. In the first column you can see whether it's an official server or not. It's possible to get an authorization for official hosting. Once you get the code, you type that code into the right field and then you are also an official server. Only popular and reliable servers get this code. In the second column you can see whether it has a password or not. The settings you see on the right in the lobby are not working yet, but everyone who joins can see the same settings.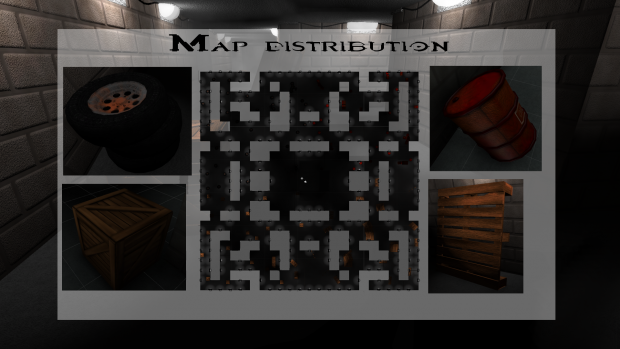 Maybe much better news is the new map! In the new map I use the new system of unity 5 for lighting. I'm still working on the best settings, especially I have to change the silhouette of the other players into realistic players. The map is divided in 4 parts as you can see on the photo. I appreciate it if you could give your view on the objects divided in 4 parts. I also need a name for this map so please mention (original) names in the comments. The graphics in this map are much better than the first map (Success Station) and if I reintroduce the first map than I have to level up the lighting and the graphics.
Another update is that the weapons cast shadows on your arms. And a few bugs have been fixed (and a few new ones created).
Video: