Two months have passed since my last news, so it's time for another one.
Upgrade to Unity 5
The upgrade enables several cool things, for example: Ambient Occlusion and Deferred Lighting: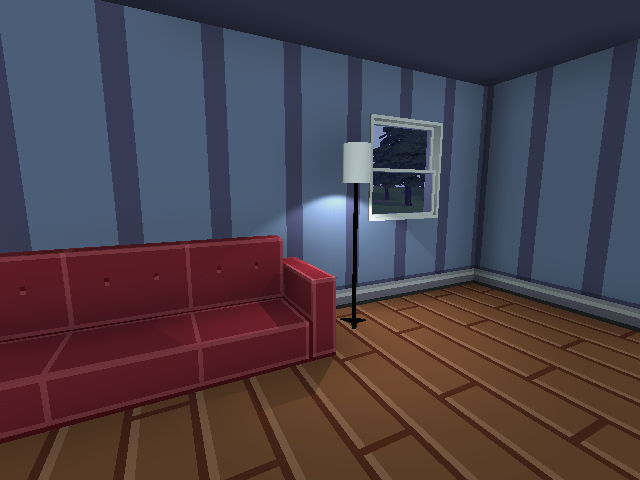 Here I've also done some stress testing with lights: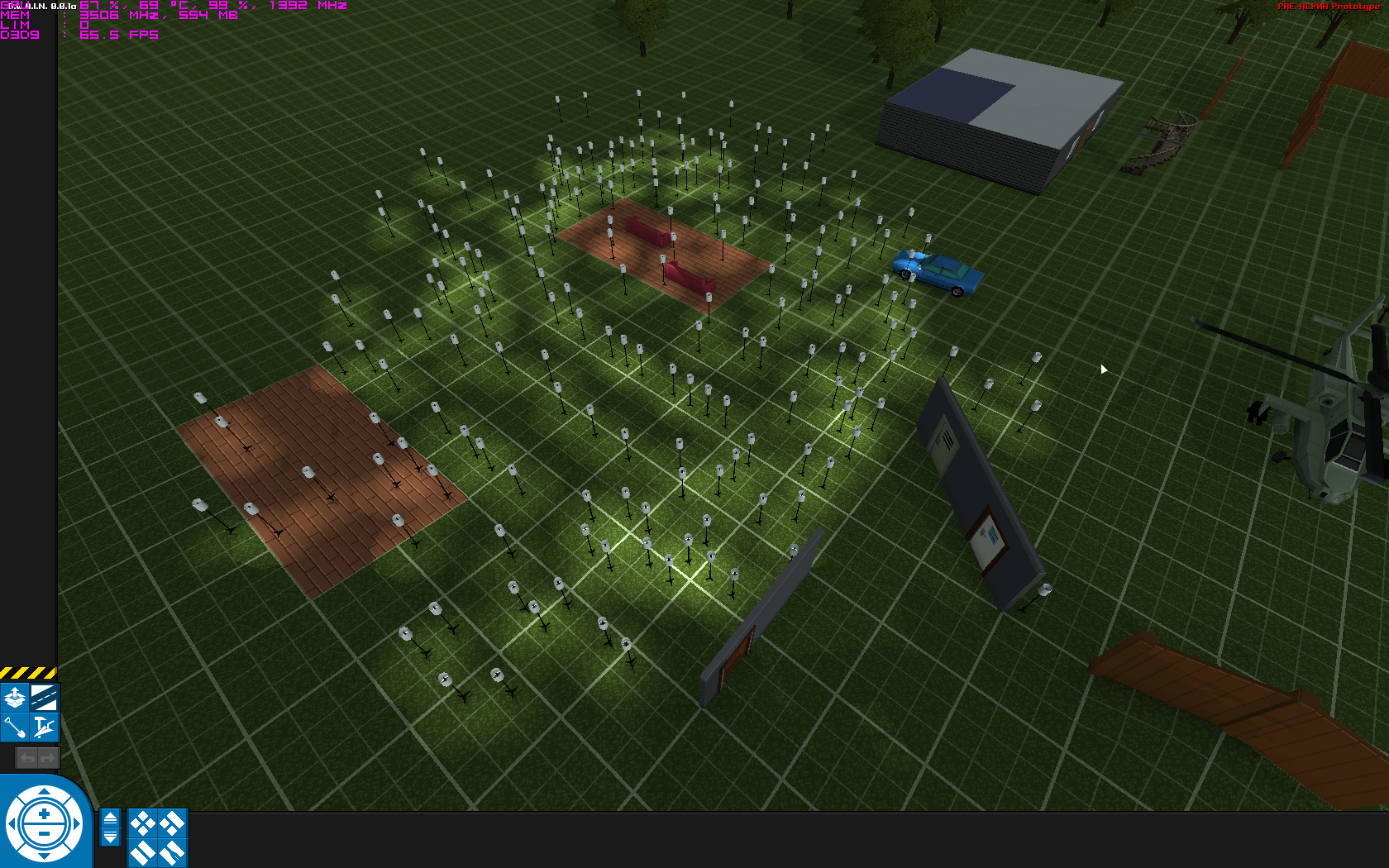 Here are some more advantages of Unity 5:
I can use the profiler now that made me fix some garbage collector issues
improved WheelCollider that will hopefully fix some issues in Edy's Vehicle Package
However, there are also some disadvantages:
a bug in Unity 4 is still present in Unity 5
Edy's Vehicle package doesn't work anymore but they say he will update it on April 1st
Minor Improvements
I've implemented a mechanism for objects you can interact with. Interactive objects need to be separated from the static world geometry as long as you interact with it, e.g. a door for example will be dynamic as long as it is playing its close or open animation. As soon as the interaction stops the mechanism integrates the dynamic object into the static mesh again.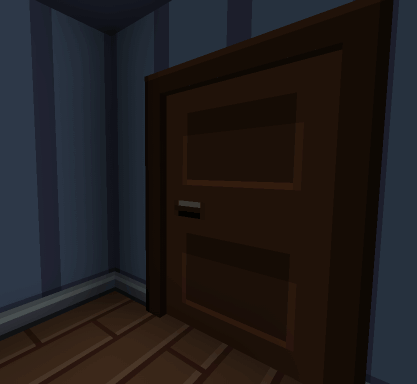 Interactable Objects will be highlighted now, if you hover over them.
Another mechanism I've implemented now is related to fences. Fences are solid objects now and consist of two parts: a post and the main body. The image below illustrates the difference in relation to the previous version: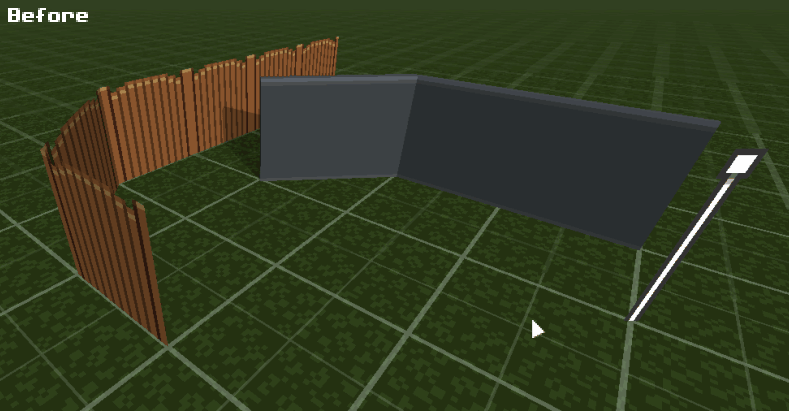 Conclusion
The A* Pathfinding Project that I've bought sadly doesn't really fit my needs, so I will have to come up with a custom solution on my own. The next months I will focus on more editor features like roofs or the ability to claim a certain area as your own, so stay tuned for the next update.
Greetings
BrightBit