The Order of the Baneslayer's Crafty Mobile Artillery
Wheeled self-propelled gun at its best!
Faction: Order of the Baneslayer
Unit type: Tier 2 artillery
Good versus: Light Vehicles, Heavy Vehicles
Bad versus: Infantry, Aircraft
---
With its insanely accurate cannon and great speed, the Lindwyrm isn't like any other artillery units.
While the other self-propelled guns are more efficient en masse to create inaccurate but deadly artillery barrages, the Lindwyrm is more of a counter-artillery unit. Continuously relocating in search of enemy artilleries, it can easily fire on them and leave before they have time to react properly.
It doesn't need to stop or deploy in order to fire and is very fast for its unit type. Its range is however quite similar to that of other artillery units.
Its accuracy allows for surgical strikes, focusing fire on the most important targets.
The peculiar armor-piercing shells used by the Lindwyrm make them highly efficient against enemy vehicles, especially when they form columns.
Balance-wise, the Lindwyrm is more efficient against vehicles than against structures. And despite a moderate damage output per shell and its ridiculously small area of effect, its rate of fire is quite good.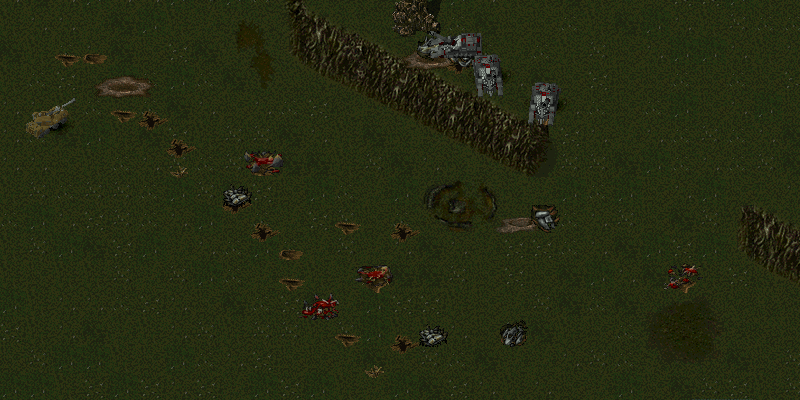 They see me rollin~~
---
Written by Antoku and MartinMb.
Voxel model by Antoku.