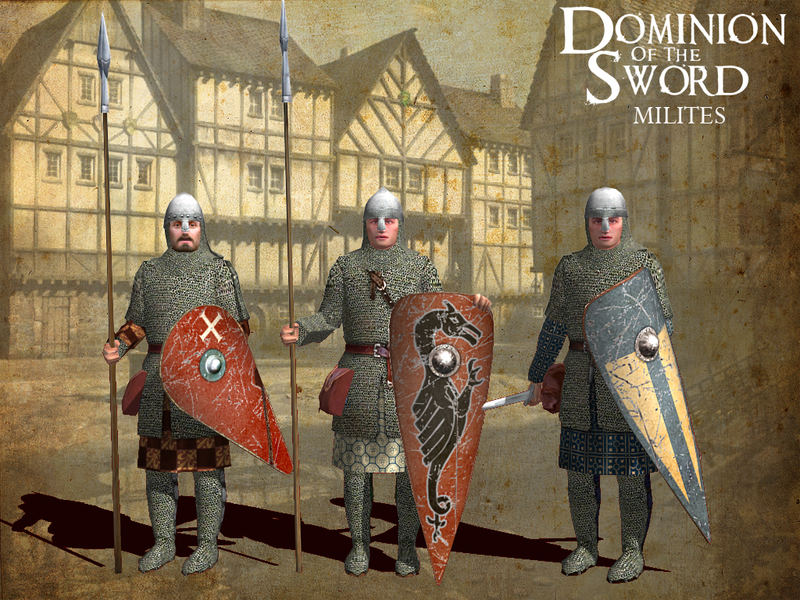 Milites
Referred to merely as 'soldiers' in the feudal system, these were in
fact the lesser nobility. The priveledged few who could afford to equip
armies and retinues and defend farmlands and townships. When a king or
count went to war he would call upon his barons and the houses of the
aristocracy to gather around him. Units would band together in the
classes of society they were affiliated with. Knights were rich and
healthy, they kept good horses and equipment and trained their skills
not least with sport and hunt. A noble knight was certainly by the time
that Chivalry as a concept had developed, a rather austere figure. Many
knights may have been seen as great warriors but were in fact, very
unlikely to have stooped to endanger themselves directly unless facing
nobles of other nations. Knights would be reluctant to risk their lives
fighting commoners unless in desperate tactical need. What a knight was
most interested in was gaining the wealth and titles of his
challengers. The effete and growing elitism of medieval knights
segregated them more and more from real military experience, until the
era of Agincourt would fatefully define military prowess based on skill
not on class. During the high era however, particularly thanks to the
lure of wealth and lands during the crusades, knights were literally
the cutting edge of christendom. Neither to be underestimated nor
relied upon too heavily, these are the highest form of european
soldiery.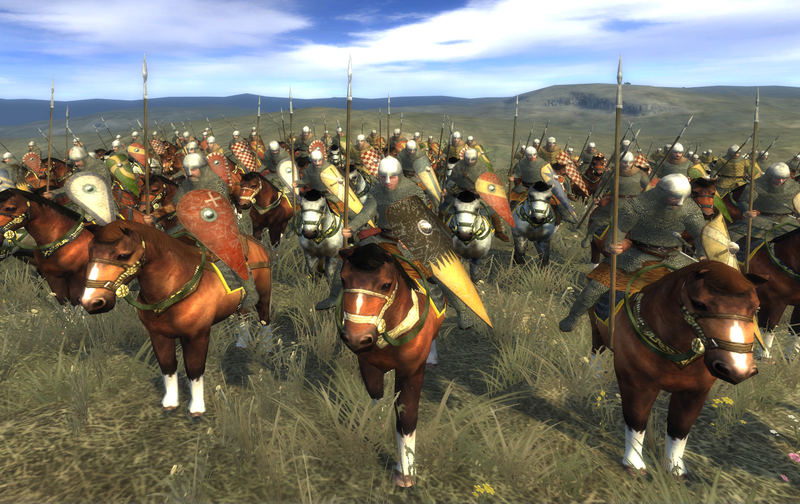 Credits:
Models: Sumskilz incorporating the work of Ronin and Lance of the Rusichi mod and shield models by Pacco.
Textures: Pacco incorporating the work of Ronin and Lance of the Rusichi mod and normal map by Sumskilz
Horse Textures: Argent Usher with minor modifications by Sumskilz
Unit Concepts and Descriptions: Hross
*** Preview Renders with 2D Art by Pacco ***