The CA-10 (4 × 2) "Jiefang" 3,540 kg truck entered production at the First Automobile Works at Changchun in July 1956. It is based on the pattern of the Russian ZIL-150 (4 × 2) 3,500 kg truck. "Jiefang" is a Chinese word, Chinese chairman of that time, Chairman Mao, named the truck as "Jiefang", which means "Liberation".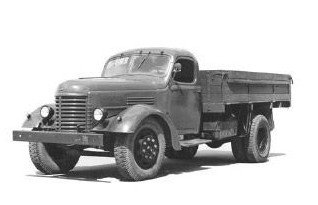 the real "Jiefang" CA-10
"Jiefang" CA-10 is a military truck used widely by the PLA from 1950s to early 1990s. Also this kind of truck is one of the symbols of China from the 1950s to 1980s. Older Chinese people nicknamed the truck "Old Jiefang".
Thanks to my friend kenlai93, who got the truck's 3D model from Internet (for free download) and put it in the game, we got this truck in this mod,here are some images showing the truck in game.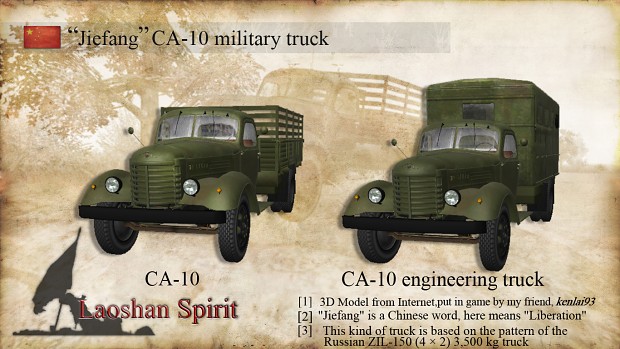 Two variants of CA-10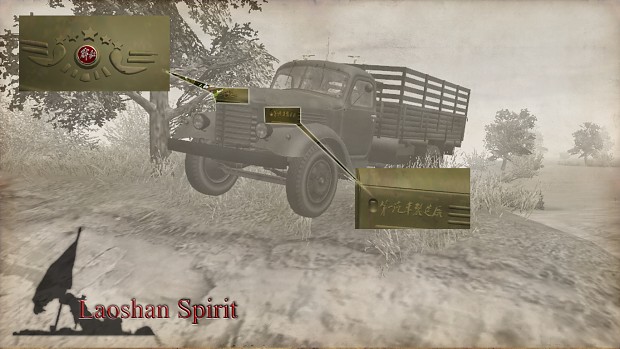 You can see two logos on the truck, the left one is the truck's brand name, "Jiefang" (in Chinses), the right one is the producer's name, First Automobile Works (also in Chinses). The real CA-10 also got such logos.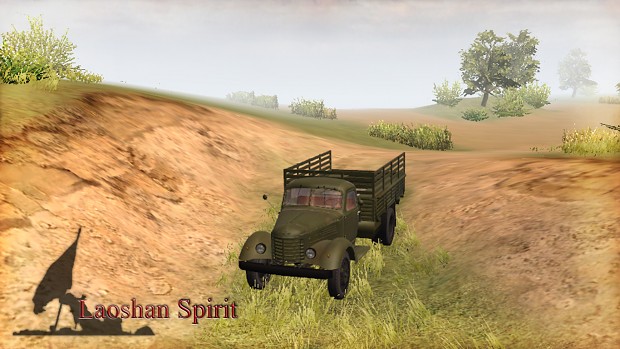 original CA-10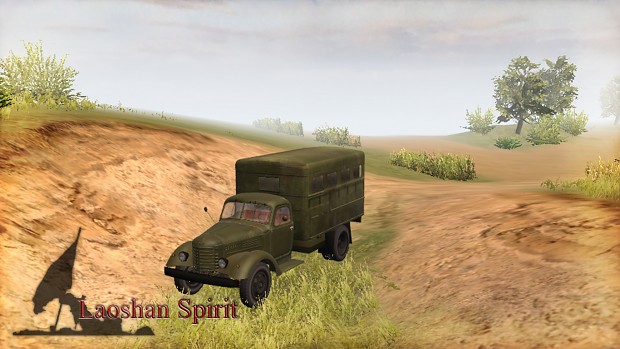 CA-10 engineering trcuk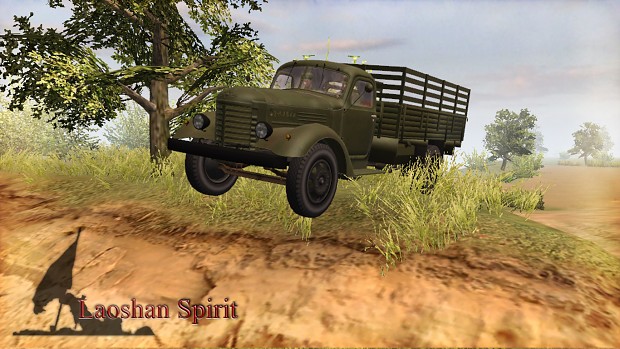 Hope you like it !