Unforgiven is a VR multiplayer game for HTC Vive that let you become a western duelist and face other player in a real shooting duel where a split second can make the difference. The game lets you search for fast duels with anyone or duel the IA in several rounds to decide who wins and who losses. Thrive in the ruthless social world of Unforgiven and become a true legend.

The game is available on Early Access on Steam. The development has been divided in different stages grouping features, shaped by the community. From a dueling system and 4 characters it will grow by adding permadeath, cosmetic items, rewards on your head and a nickname system based on how you play. Will you be "Dirty Sullivan" or "Fast Sullivan" or maybe "Deadly Sullivan"?

The game is released at $4,99 and it will raise with every stage to approximately $29,99.
Characters
Select one of the four starting available characters and start your journey in the wild west. A new character is coming to the town every few weeks.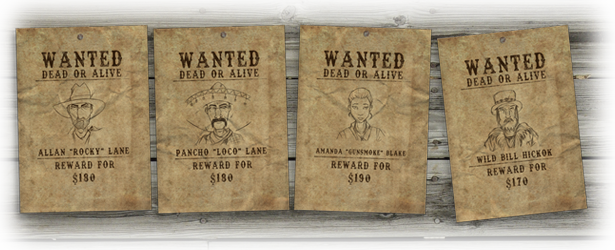 Solo challenges
Dueling is hard and dangerous, not everyone is gifted with the ability to shoot a weapon, but practise makes perfection and in the training field you will be able to shoot some objects to tune your aim before challenging someone.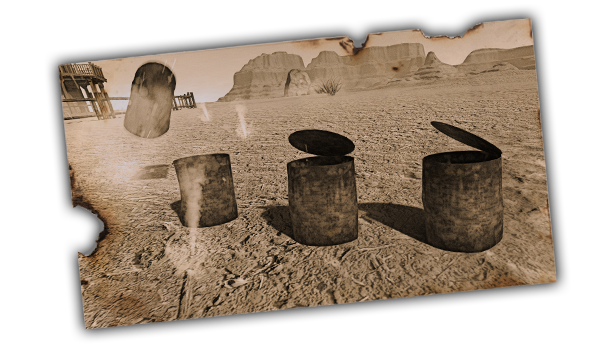 Features
Ruthless duels - VR lets you experience the thrill of a real wild west duel. Face another player in a duel where only one of you can survive.
Rankings and a real social experience - Shoot your way to the ranking top spots and become the most wanted in the wild west on a ruthless social experience.
Earn a name on the wild west - A name is everything on the wild west. It gives you recognition and it will be with you till the grave. Our unique nickname system will translate your performance and behavior into a fitting nickname for you. Be always the first to unholster and you might end being "Fast Fernandez".
1P modes - Improve your aim by playing different 1P challenges that will test your ability with guns.
Immersive music - From the awarded compositor Dani Tejerina, creator or the OST of The Delusions of Von Sottendorf.
Early Access
We divided our development in different stages grouping features. To be playable some of the early stages will have temporary systems that will be replaced with the final ones when all the pieces are there. Next you can find an approximation of what will include every stage:
Stage 1: Any Gun Can Play
You will be able to select one of the 4 characters and challenge other online people or the AI to duel on 1 scenario and score for a leaderboard based on your win/loss ratio. Do you need to improve your aim? No problem, you can go to the training area to practise.
Stage 2: The Saloon opens its doors
Tired of shooting your friends? Take a break in the saloon, play poker with other people or join a knife throwing game while you wait for someone to duel you. The training area will be enhanced with challenges like "shoot three times in the air that can". What? do you want more shooting? No problem, there will be new characters and scenarios to play with.
Stage 3: Become a legend of the wild west
Forget about the old leaderboard. Now you will have to create a character and start your journey to become a true legend. Duel someone for a fistfull of dollars, but be careful, now you can get hurt or even die, and it will mean to lose your character and creating a new one. Ah, and remember, now your ammo will deplete, go to the general store and buy some more. As usual, new characters, weapons and scenarios will come with a enhanced saloon with more places to interact with.
Stage 4: The Town becomes a city
Dress like a sir, die like the rest, more aesthetic and gameplay complements, you know, a good flask in the pocket could stop a bullet. But be cautious, being hurt in a duel will make easier to be killed in the next, take a break to restore your health or… visit the barber and it will fix you up in a minute… for a price. Not the only new pal in the city, new characters will come and a new NPC, the undertaker, that will immortalize you in the Valley of Crosses. Last but not least, sometimes we will be able to find special cards that will come with item drops.
Extra Stage: Magnificent 7
Group with your friends for the ultimate dueling experience. Will you try to rob the bank? Be careful, maybe there are other parties that will try to stop you.