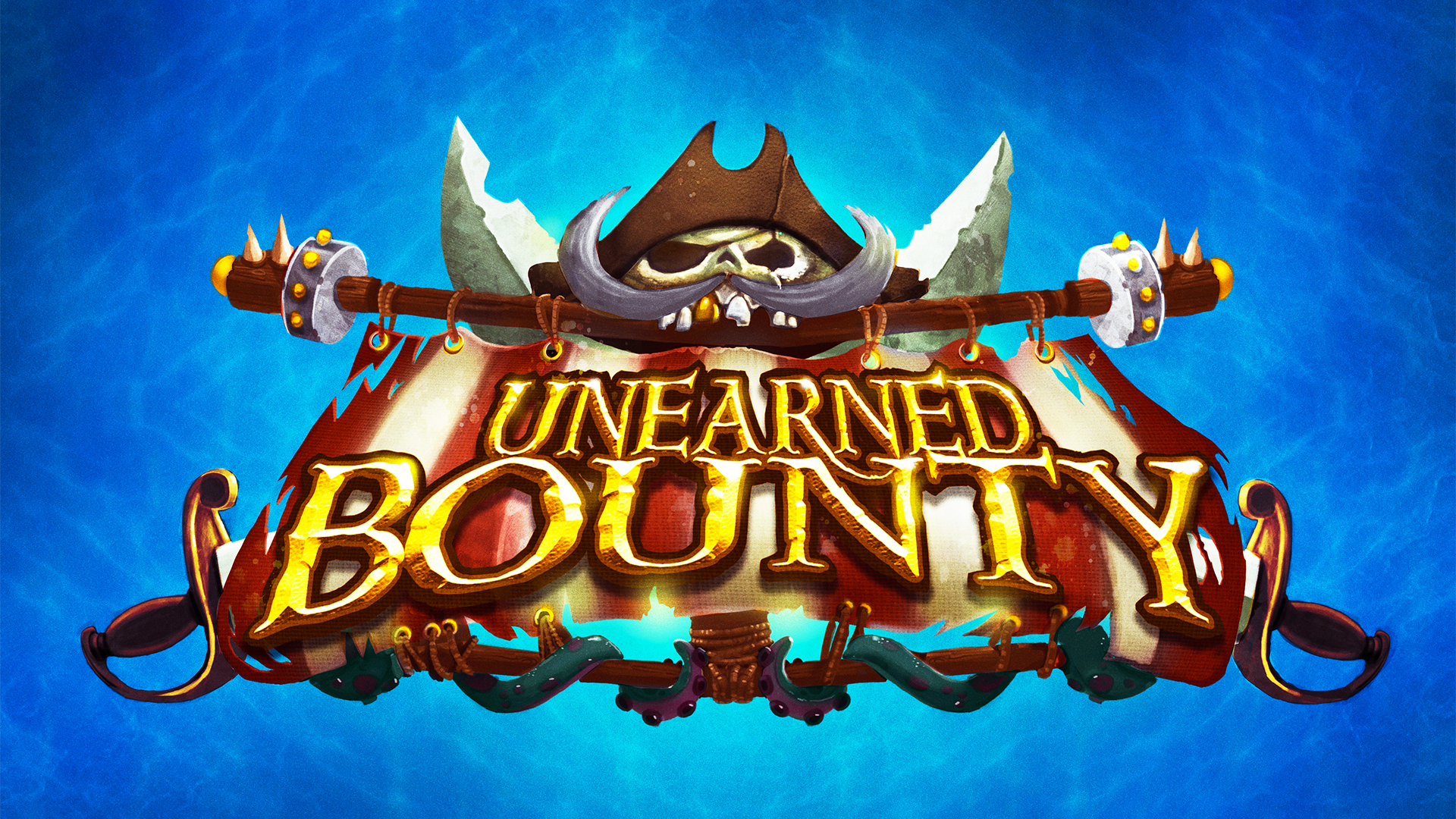 Unearned Bounty is multiplayer pirateship Free-For-All arena combat game where you strive to become the most infamous pirate of the high seas. Within the 15 minute matches, you collect gold to upgrade your ship, try to steal kills, and loot from other players in a unique looping world.
If you'd like to play in the alpha jump on our discord and chat with us! We run playtesting sessions each Saturday 11am PDT, so hop on!
New Logo Animation
We were really happy how well this came out using Unity's animated properties system. Within a short amount of time of just using transforms, rotations, scales, and color changes.
All the optimizations!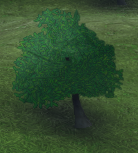 When we were first building out our new set of islands in November we started with some better-looking trees. The Nvidia 970 cards on our dev machines were able to run the full environment at a smooth 60fps, but some of our alpha testers were reporting around 11fps on Nvidia 700 series cards.. we were surprised at such a huge difference between generations, we tried several things before stumbling the root of our issue: pixel fill rate & overdraw! Fill rate on Nvidia 900 series is about 25 times faster compared to 700 series. Our new trees were using a cutout shader that resulted in tons of overdraw. Unity has an Overdraw option on the scene view: here is how ours looked: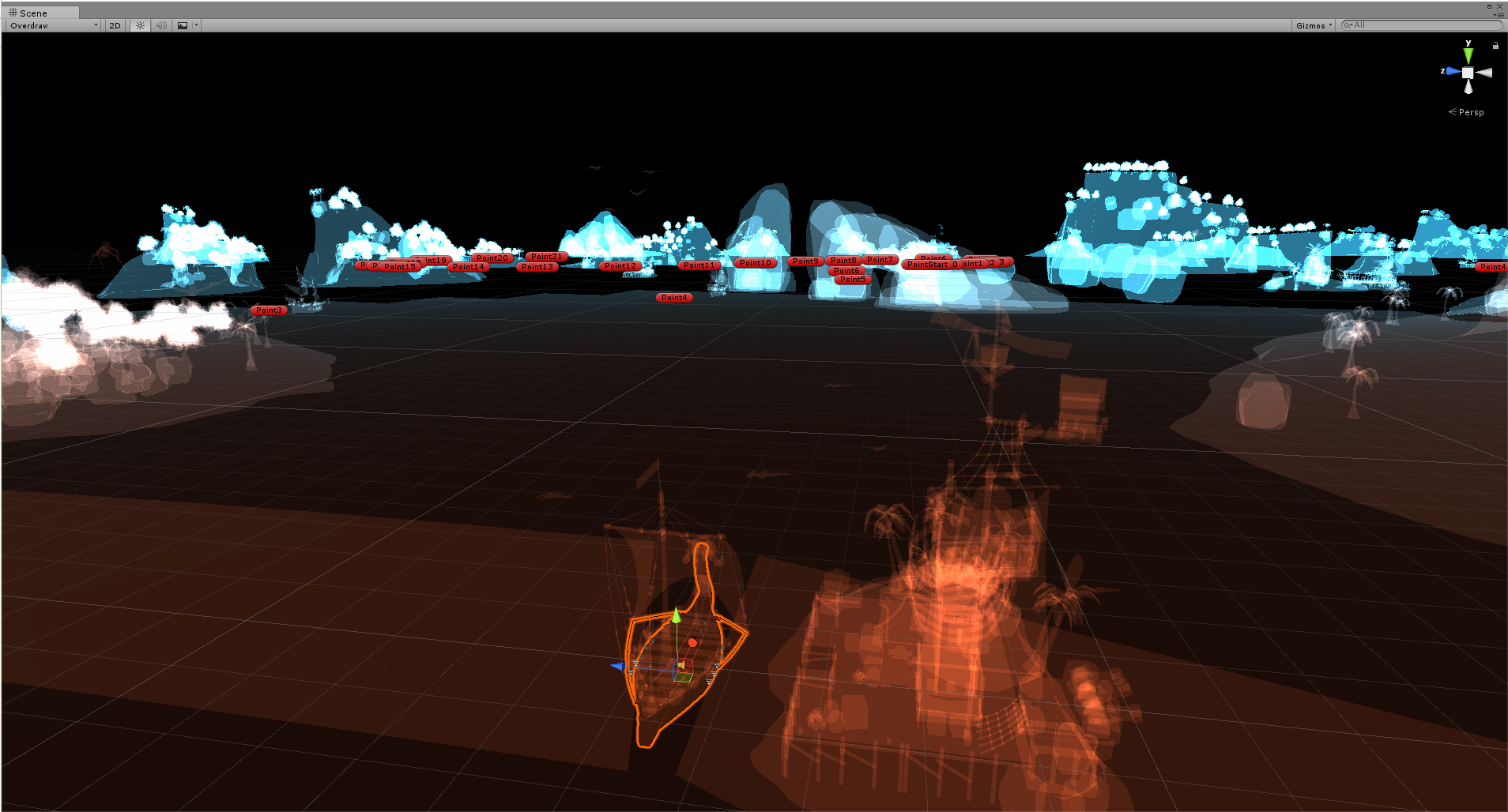 Note that white is bad, and our trees were lighting up like Christmas! We've since ditched our trees out for just a geo-solution and have demolished our LOD1 mesh more and added in LOD2 meshes to reduce polycount and draw calls significantly!
New Menu / Out of game experience inbound!
We've had some issues with different monitor resolutions with our previous left aligned menu as well as wanting to make more information visible and accessible from where ever the player is at, so we've been working on this new setup!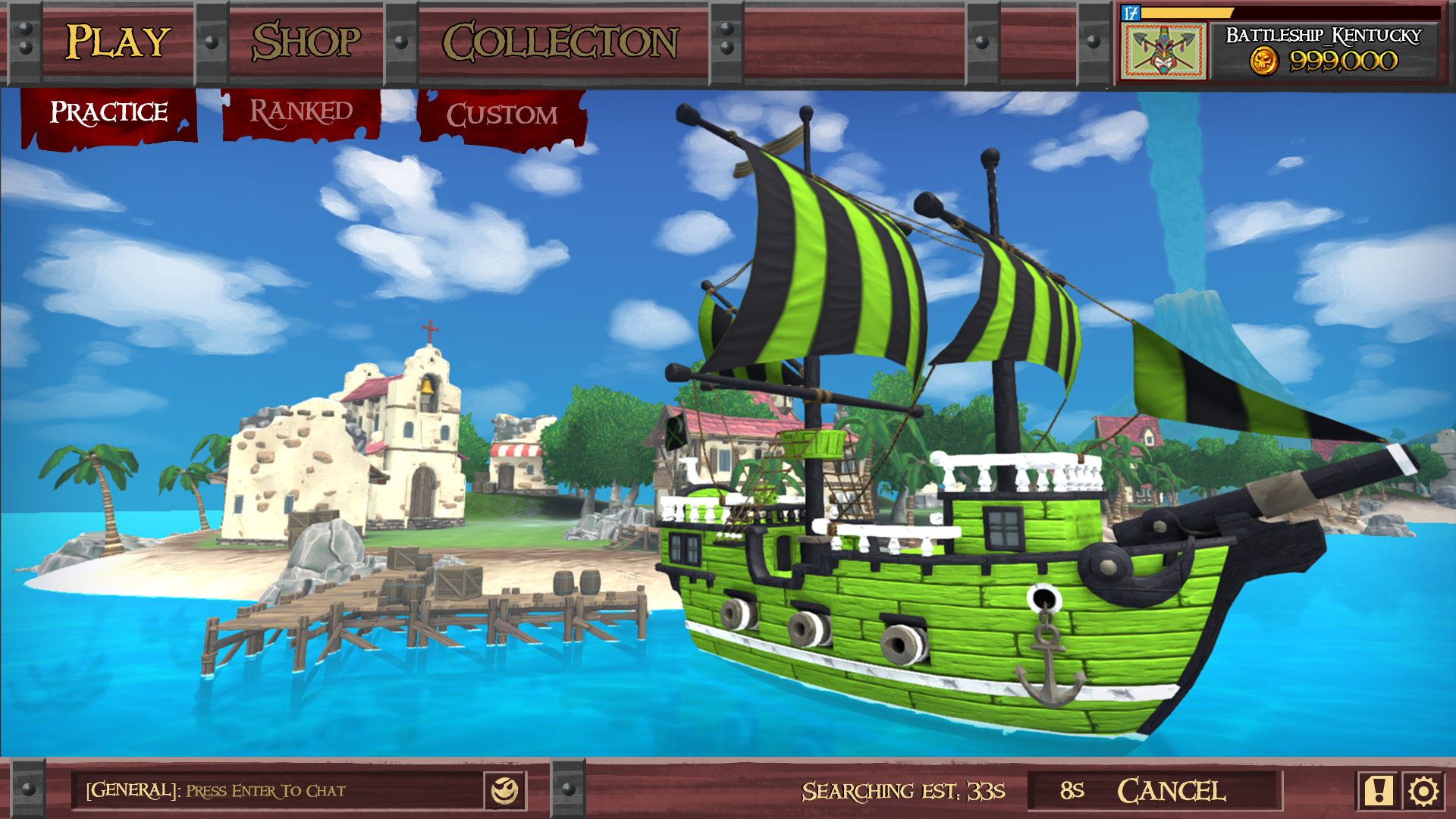 It'll take us a bit as we're working out the different pages and all, but a glimpse at what's coming in soon!
See you out on the waters!
Robert Dunlap
Extrokold Games