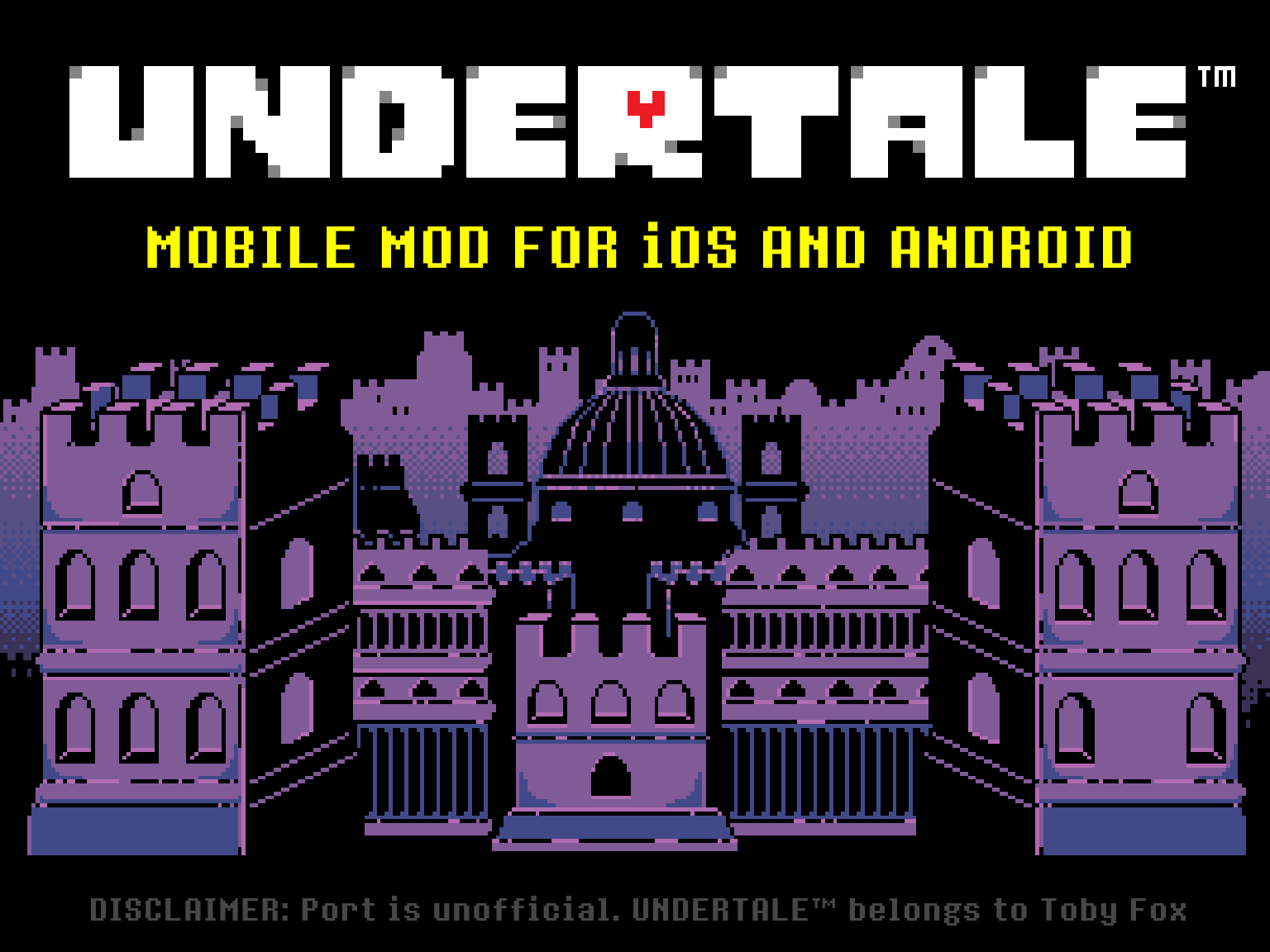 UNDERTALE MOBILE
The original 2015 JRPG, now portable on your phone or tablet!
---
Featuring:
- A mobile specific settings menu

- In-game text adjusted for mobile platforms

- Touch screen support via a set of on-screen controls

- Adjustable joystick deadzone and controller UI opacity

- Non-invasive - Shouldn't interfere with other platform support

- Platform-specific inputs adjusted for mobile (eg. Mettaton's keyboard & the ball egg)

- Rewritten window scaling code to support borders on any aspect ratio greater than 16:9
After downloading the zip from the files tab, please read the setup and installation guide here.
Any updates, future mod content etc. will be posted on my Twitter and YouTube.
Checkout the Underminers discord too! I hang around there a lot. (Plus if you join you might see some really cool mods...)
Mod requires a legitimate copy of UNDERTALE v1.08