Welcome to March starchasers! I quite enjoy March, it's the month I started my existence in, so it's pretty good all things considered.
Now we've got good news and bad-ish news. You'll get to hear the bad news first, because that's how we roll. So the bad news is that there's about a week of this month where just nothing got done. I'll spare you the details, but it amounts to there being not as much progress last February (already a short month) as I'd like.
The good news is a lot of milestones have been met in this past month! For starters, the first draft of act 1 of the campaign was finished up (there's four acts in all). The enormous "to-do" list of tasks for the game to launch also (as far as I can tell) seems remarkably free of anything in terms of actual gameplay features now, the majority of work from here on out is pretty much content, content, content.
Finally we edge ever closer to the release of demo 1.8. There's a few remaining tasks for this that I want to do before it'll reach its testing stage, but the big features (the new campaign and such) are ready and working.
With all that in mind, let's get into all the progress made in the last month! As always, this is just a paraphrasing of the main update, which you can read here.
Cockpits
All flyable ships now have all their basic cockpits modeled out, meaning that first person is, at basic, a viable thing.


What's more, cockpit customization is now fully hooked up and implemented. You can freely enable aspects of the cockpit as you choose, as well as acquire items to place inside said cockpit. There's a precious few items right now, but the system is extremely easy to expand.
Quests And Events
As promised, a lot of quest work was done this month. That means writing, scripting, etc. There's a variety of new quests added, and will give players the chance to confront a legendary pirate king, resolve disputes over ancient artifacts, and more. To help better support some of the more esoteric quests, I ended up replacing the old quest scripting system with the far more robust campaign scripting system.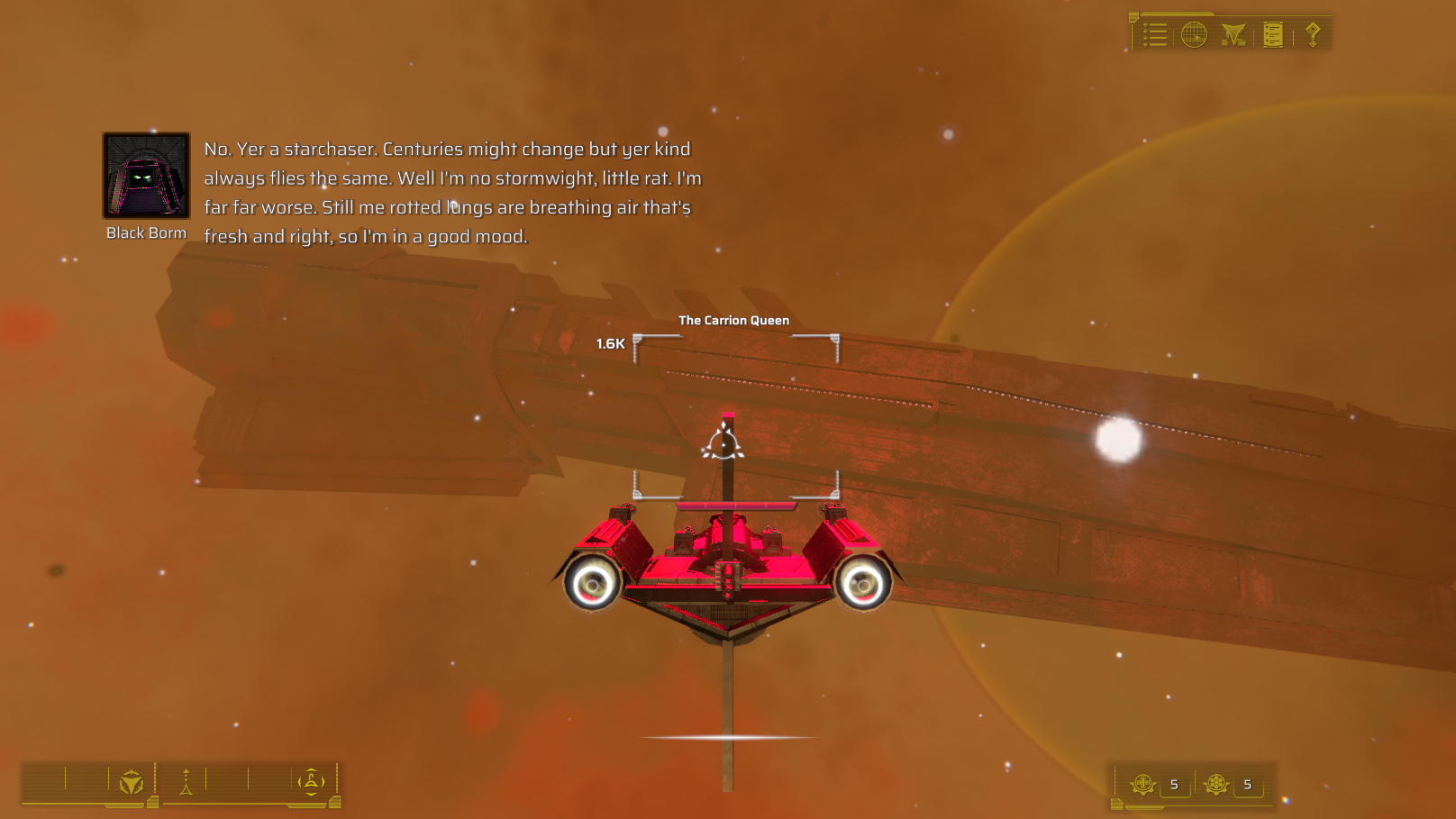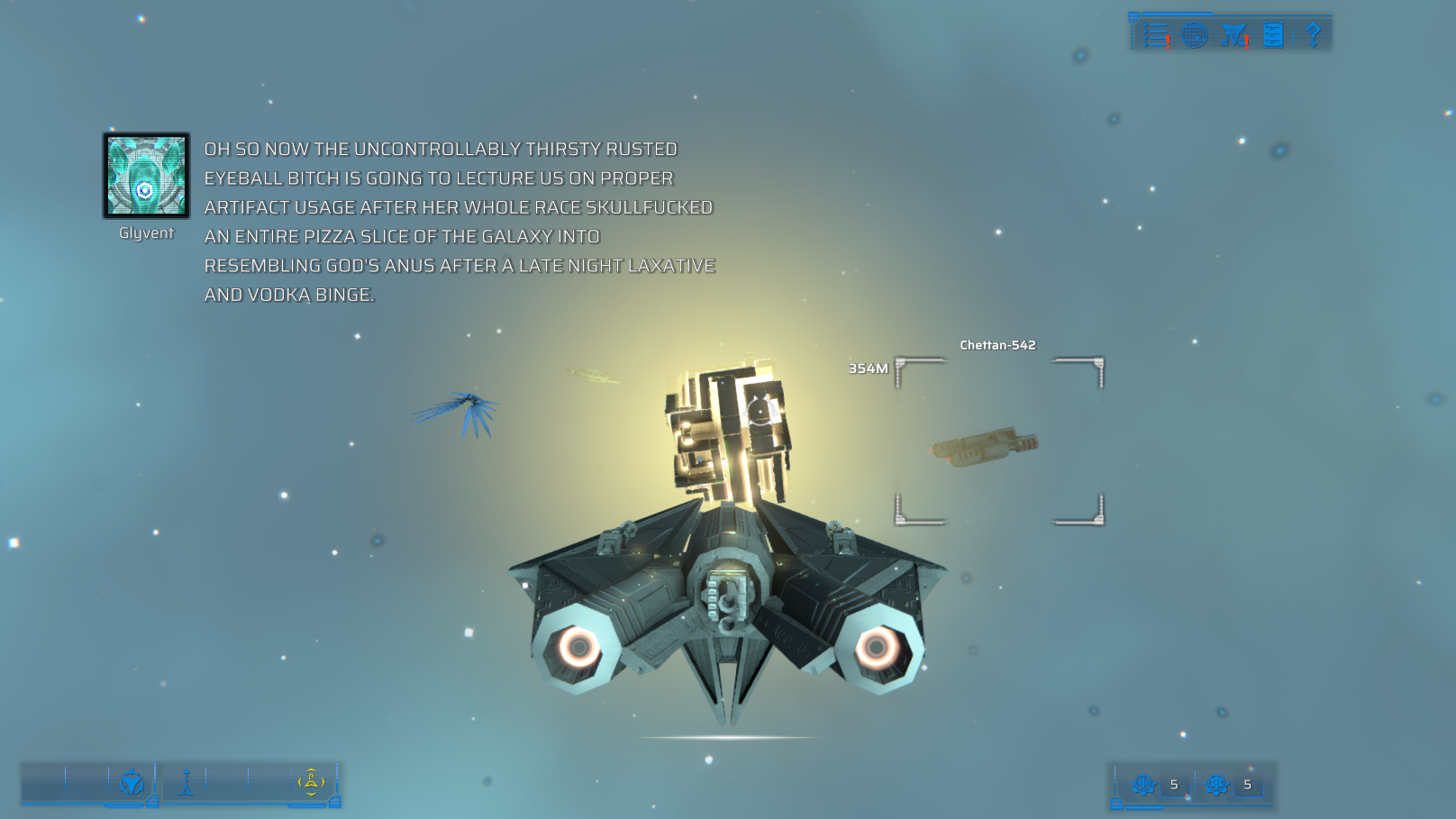 Redoing quest scripting meant going back over existing quests and quest elements, giving me time to polish those and add things like new effects, as well as finally make dialogue have some backgrounds (and thus making things much more readable).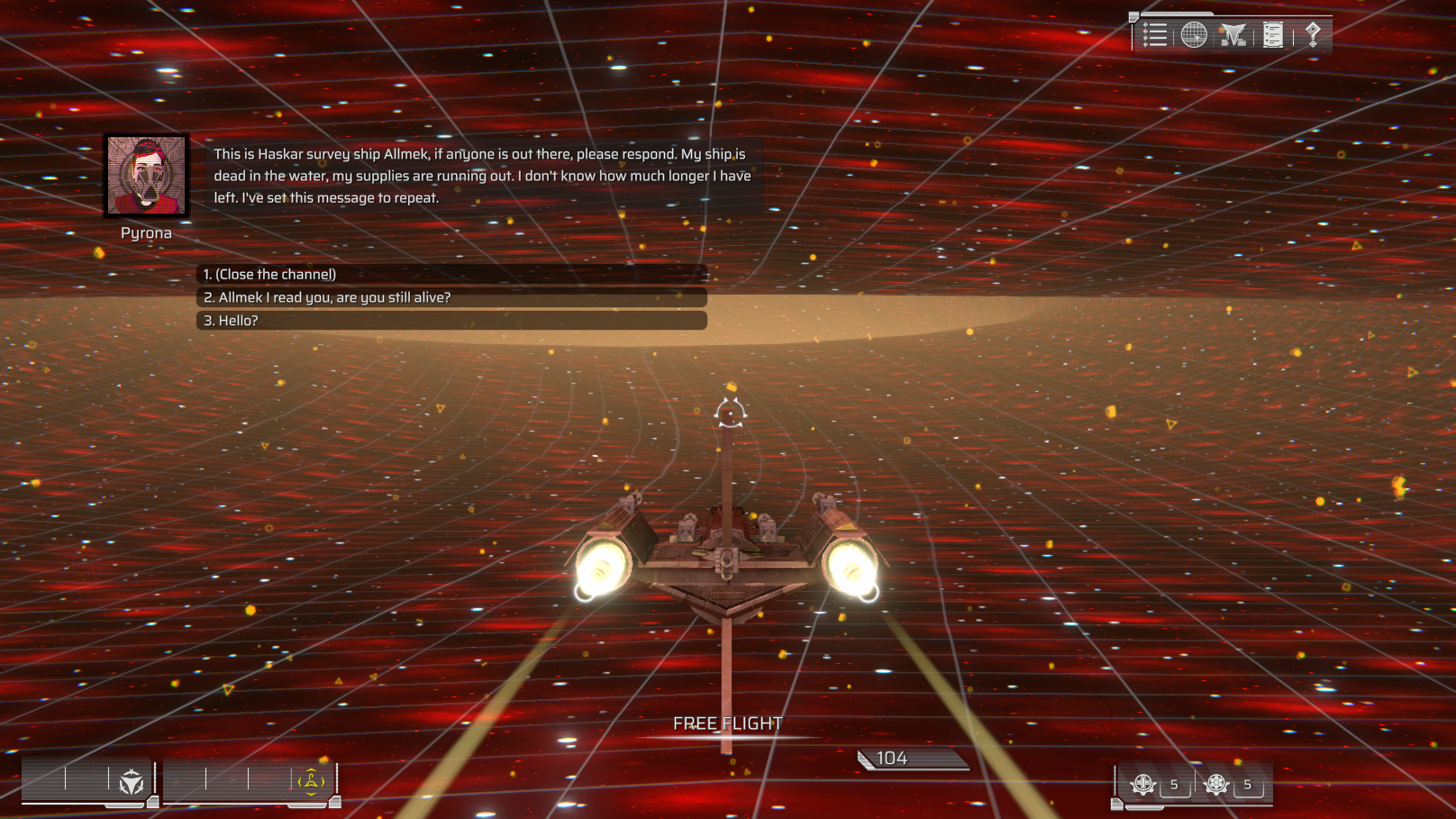 This also meant redoing and improving things in the game's event system. If you ever stole from communication relays, you might have encountered the Tickers: a mysterious automated drone fleet that protects them. Those machines have gotten an overhaul, along with new ships with new attacks. For example: grappling hooks that can pull your fighter in and harvest you for spare parts.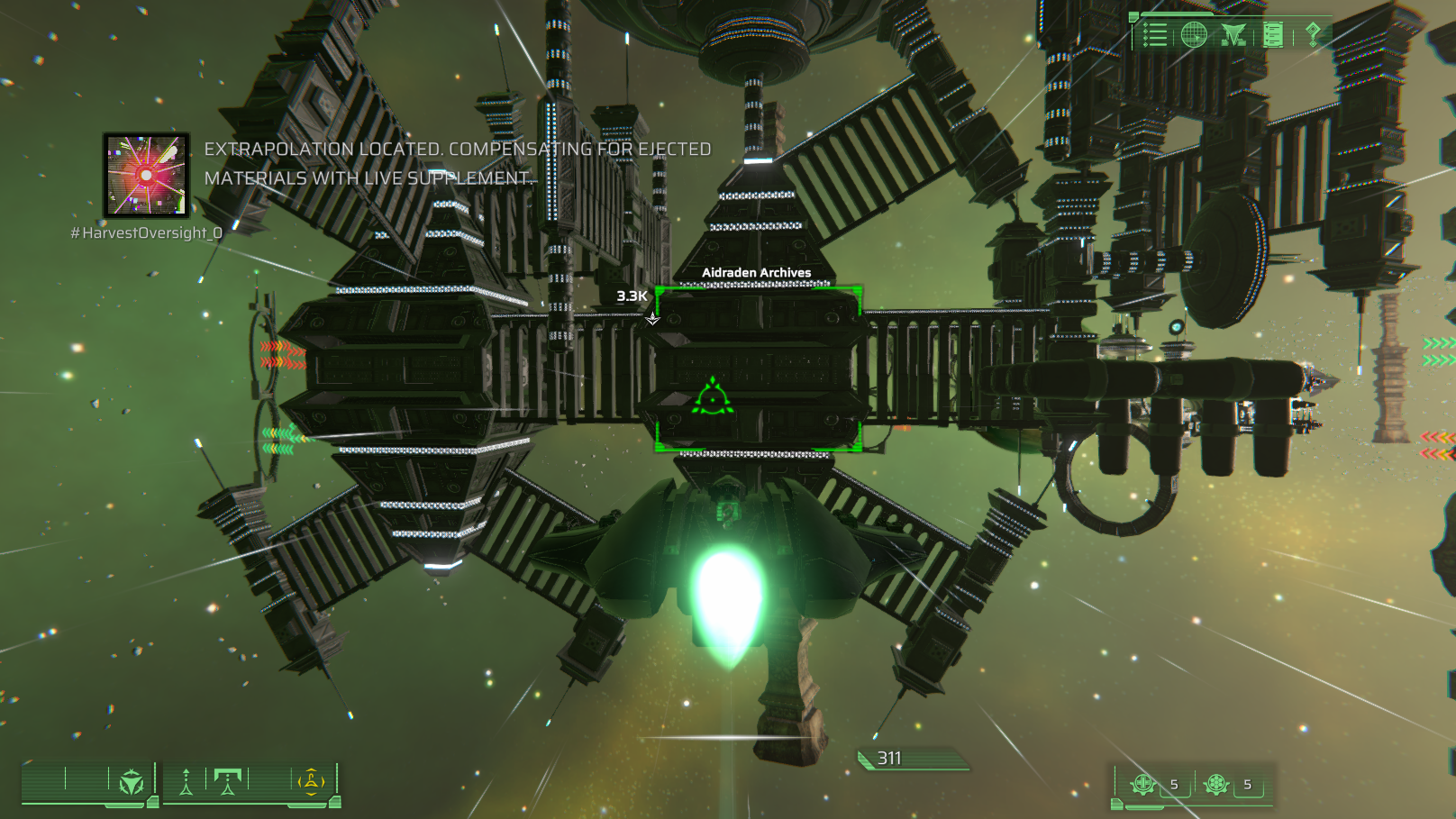 Bosses
This month we also worked on adding lots of new boss content to the game. Fighting monsters and worse is an essential part of your job as a starchaser, so it feels good to finally get to the point where players can face down against a variety of starry horrors. The past month we worked on and more or less finished two new bosses.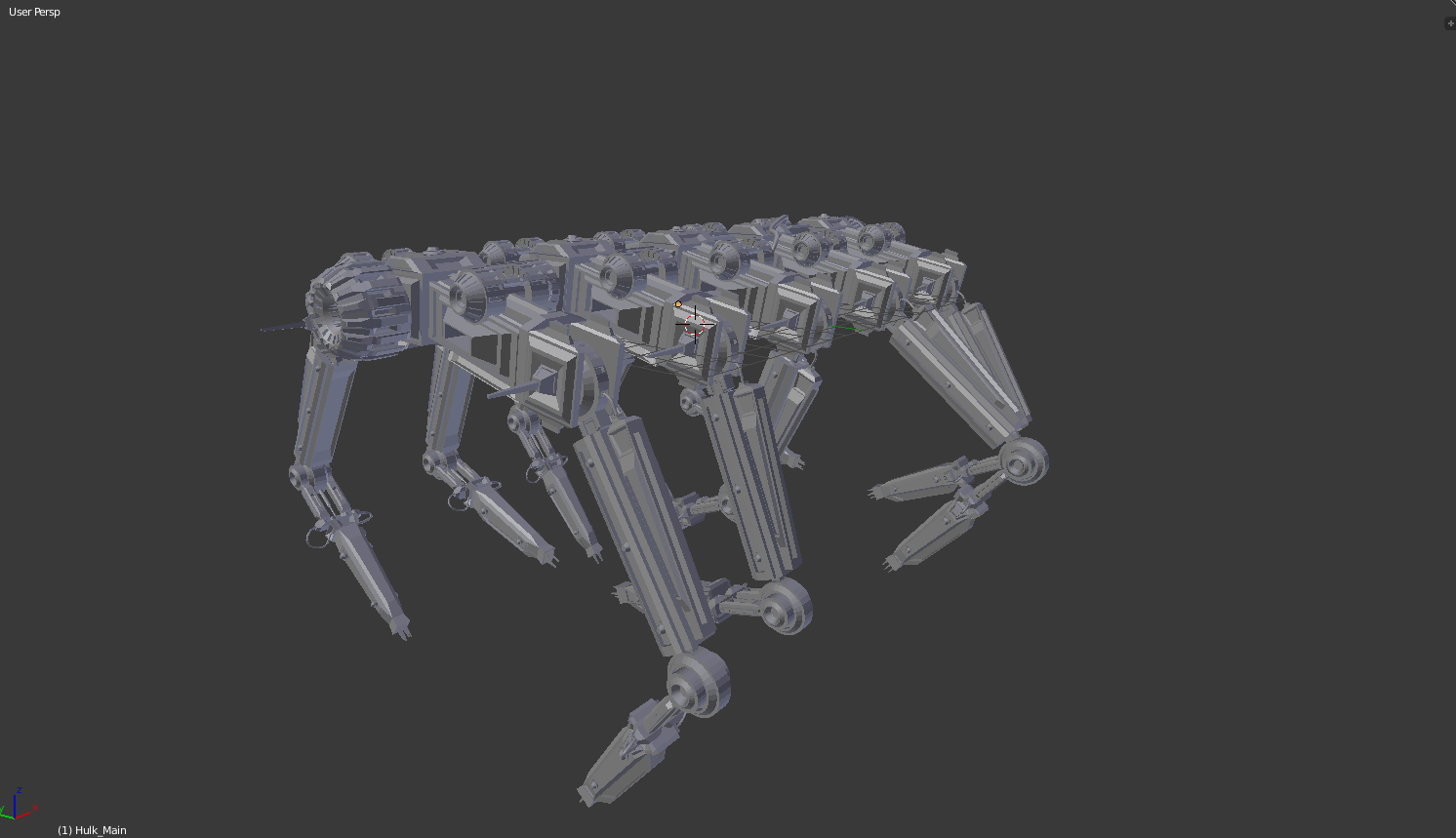 First, you can face down the Haywire Hulk, an enormous rogue construction drone that's turned into a mad artist. Chase it down, avoid its attacks and art installations, and see if you can't rid the Haywire system of its unwanted sculptor.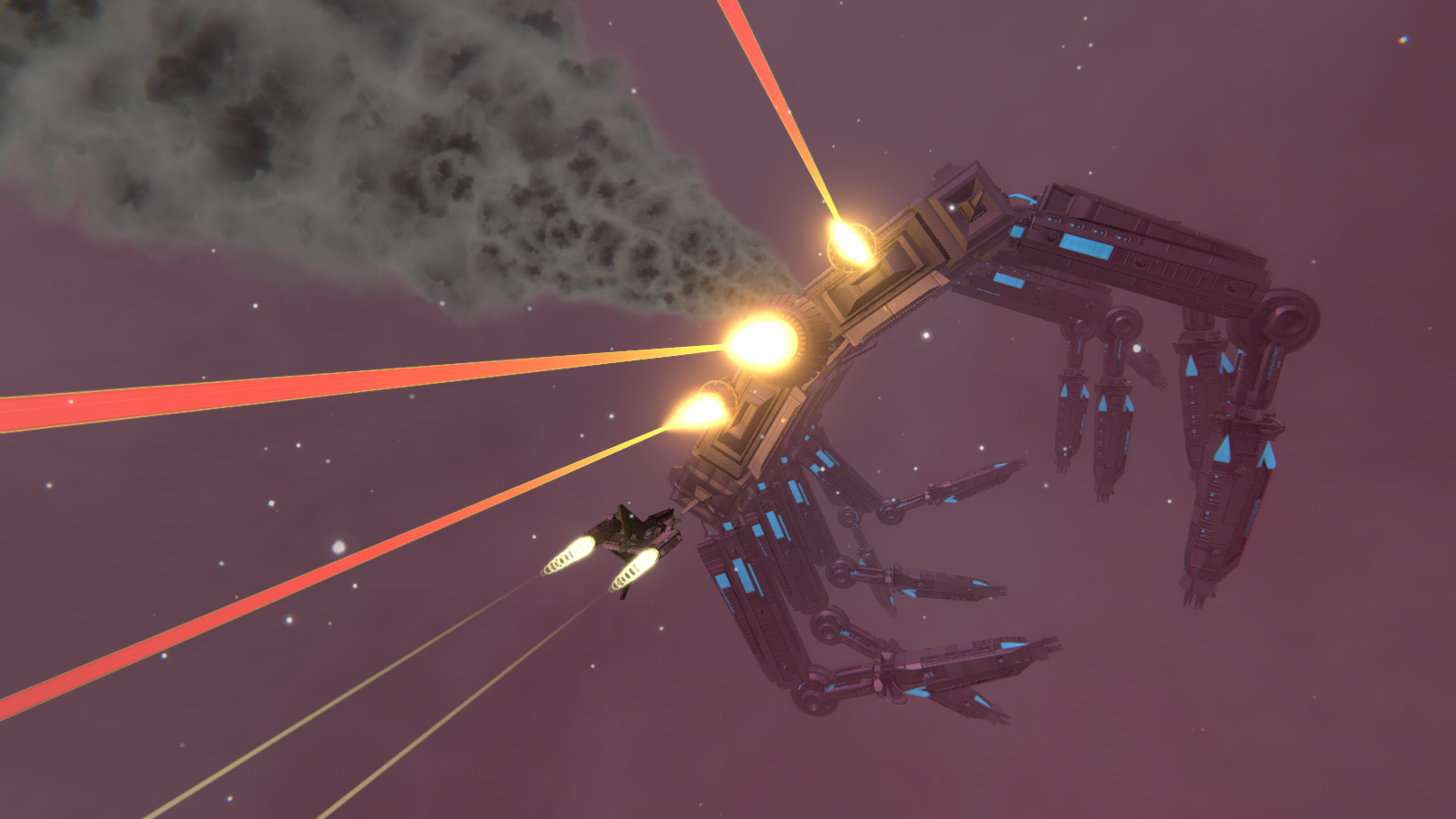 Second, out in the deepest hottest regions of deep hot space, you can find yourself at the mercy of the Hellmouth Prince. If you've ever wanted to beat a living mass of fire into submission, wreck its custom-made battleship, and then befriend it, now is your chance.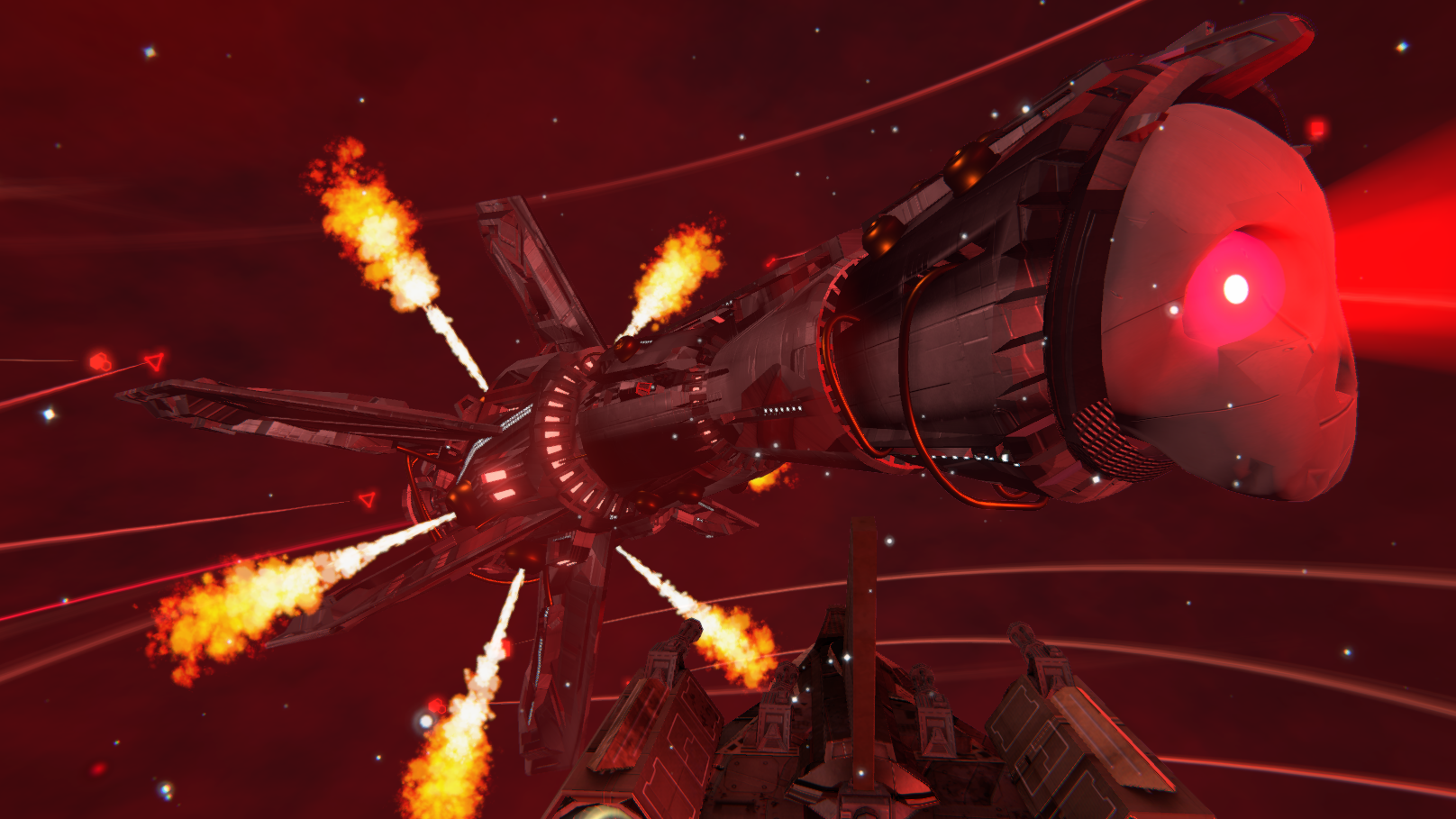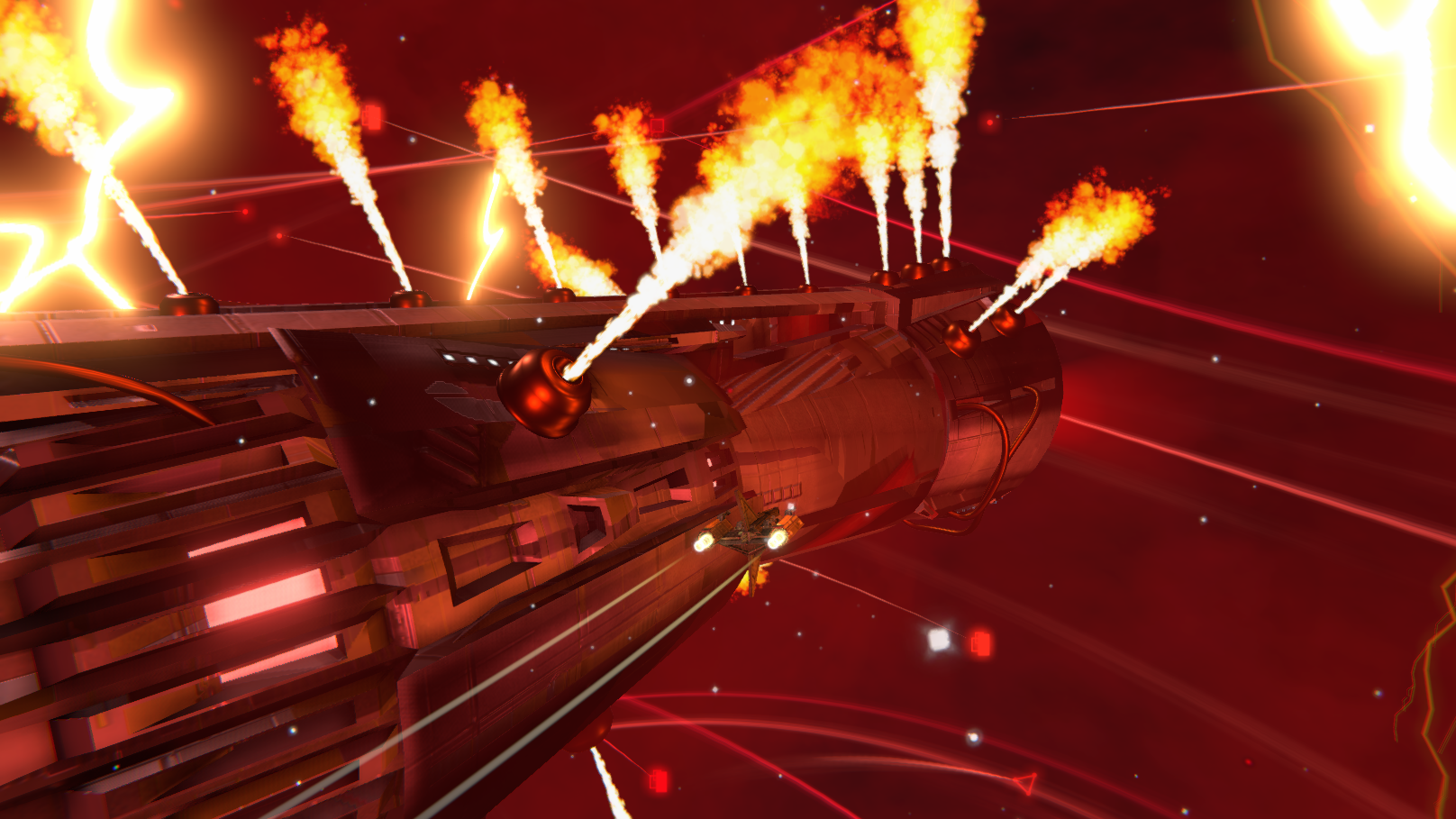 Both of these are in a near-complete to complete level, and the aim as the months follow is to really dive deep and implement all these various bosses once and for all.
Assetwork
And of course, assets! We're back on with taking ships and wrecking the hell out of them, in this case shipwreck models are being made for larger ships and remaining storyline and quest ships.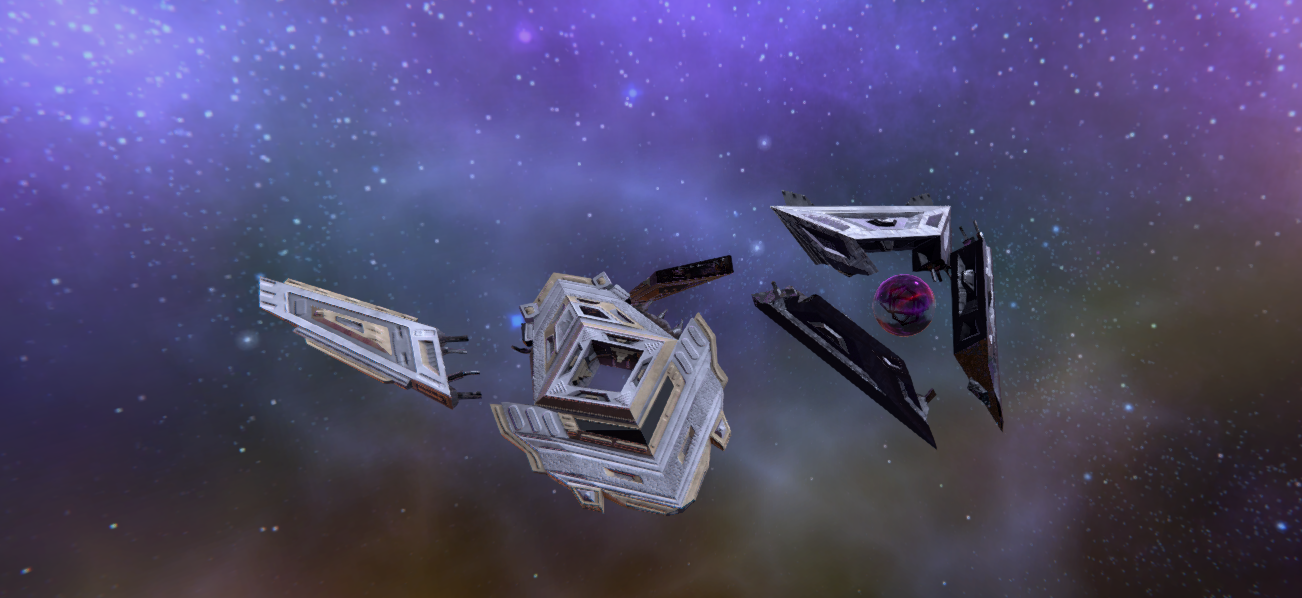 That's all for this month, as always check back next month to see what new wonders we have to offer.