Greetings all !

UNDERHELL CHAPTER ONE ALSO INCLUDES A REMAKE OF THE UNDERHELL PROLOGUE
*Make sure to completely uninstall Prologue before installing Chapter One, do not install on top!*
The game ONLY requires Source Sdk Base 2007 installed, no other source games are required.
EVEN IF YOU HAVE SDK BASE 2007, DO VERIFY THE CACHE BEFORE LAUNCHING THE GAME.
(to avoid possible bugs/crashes)
News from the past year
It's been one year since Underhell Chapter One was released, and a lot has happened. What follows is an update on what we're currently doing and what we're planning on doing in the future.
First of all let's talk about Mr. Tom Stoffel!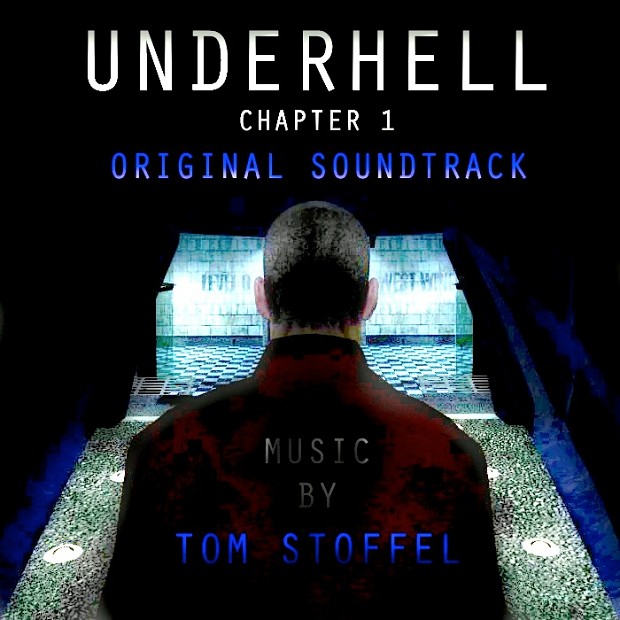 Tom has been working on another original soundtrack lately, and he has recently released his latest work for the game Blade Symphony. If you guys like his work, you can check out the Blade Symphony OST.
Charly Sotelo, the all mighty Underhell Programmer, he has been working on porting the game to the newest version of the Source Engine. He has also been working for Black Mesa for the past year in addition to being a Computer Science and Engineering student at UCLA. I'm not sure when he finds time to sleep, but I'm sure this guy is going places!
Alex Voysey has been hard at work for this past year and has now completed all the weapon models for the game !
You can view all the renders in the Images section.
Alex's next step will be to recreate character models and textures, along with world textures to ensure that everything you see in the game has been created by us (or by Valve).
Toadie, a good friend of Alex, is also currently working on recreating the player's arms and hands, as well as model variations with gloves and sleeves.
These new hands coupled with brand new highly detailed animations will really give a new and more polished look and feel to the game. It's a big step towards the Steam Release!
Michael Tsarouhas, voice actor and weapon designer, has been mainly working on Insurgency for this past year, as well as multiple other projects. Michael is THE voice of Insurgency, since he wrote and voiced pretty much everything for the game. So if you liked Underhell's soldier voices, or Angelo's moaning, you'll probably like his work there!
Michael is available for hire, so if you need a cool voice for a serious project, don't hesitate to contact him.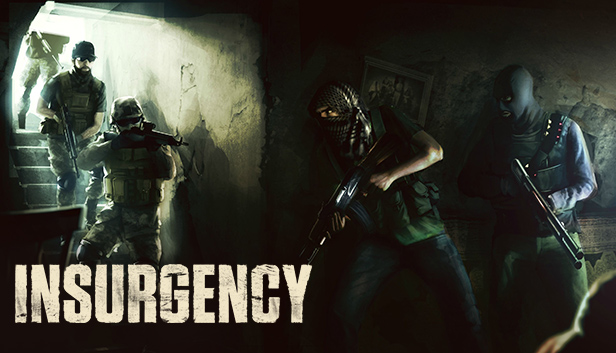 As for me, I have also been working on Insurgency. I worked on the Training level as well as the Checkpoint and Hunt maps for the game's cooperative modes.
This game has really changed my life. For the first time I am actually making a living out of creating video games. It's a dream come true for me, and I hope I'll continue to work for New World Interactive for a long time.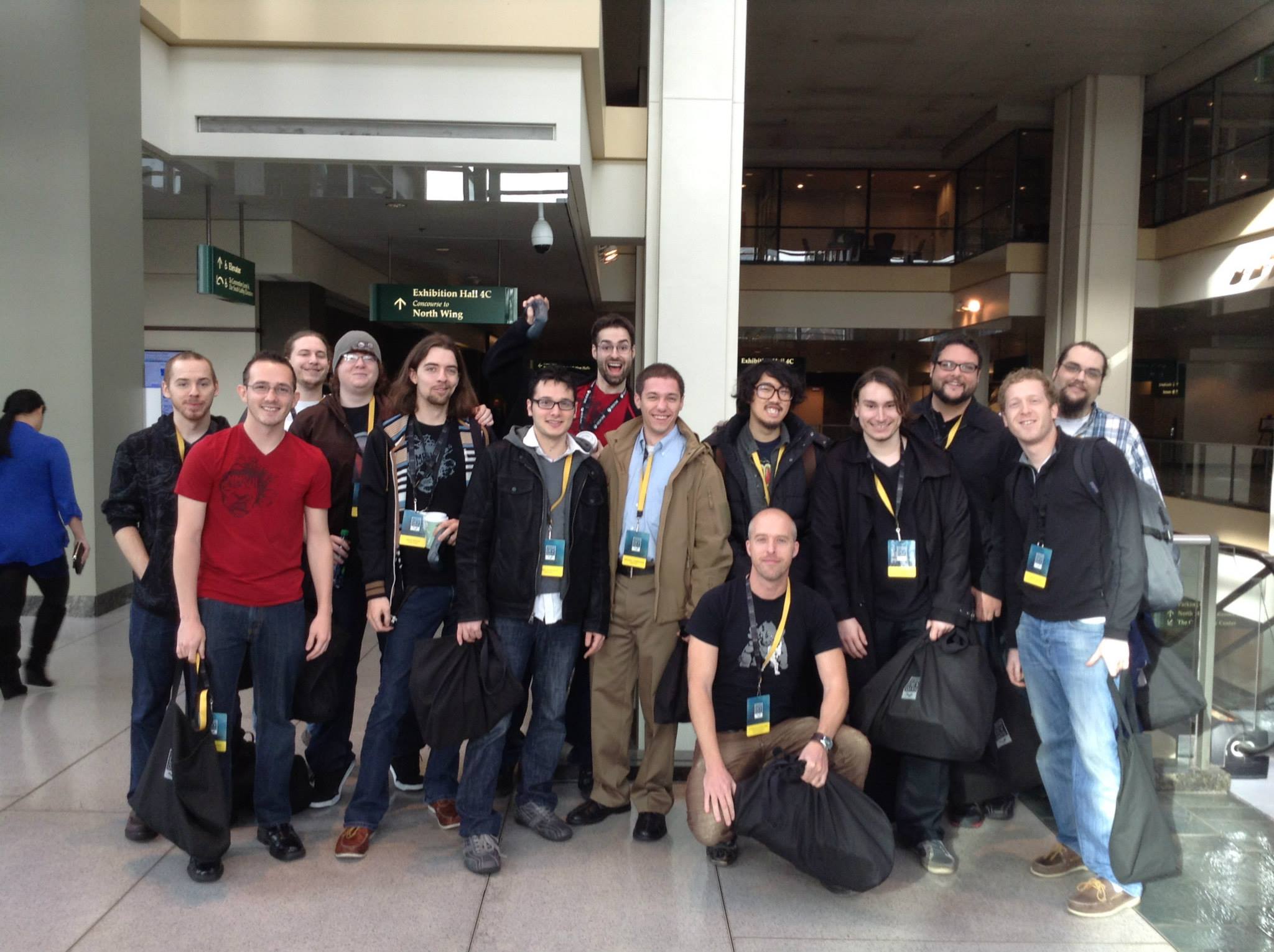 (Steam Dev Days, January 2014)
Contagion, No More Room In Hell, Blade Symphony, Underhell, Natural Selection II, Insurgency.
Oh, and the photo was taken by Minh Lee, creator of Counter Strike.
I have also been working on another game, Dangerous Rays.
The game is heavily inspired by the S.T.A.L.K.E.R series, and since I am a huge fan I couldn't help but contact the author and ask him if I could join the team.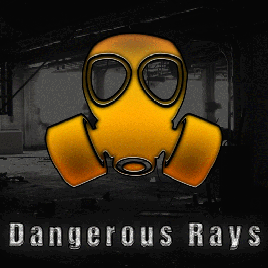 Dangerous Rays is...was being made by ONE GUY with his own custom game engine which he spent 2 years building after he left Bohemia Interactive, where he worked on Arma 2 and Operation Arrowhead.
Now that I joined the team that makes two of us, and we're heading in a pretty good direction.
The game recently got Greenlit on Steam and will be available as soon as we feel the game is good enough to deserve to be on Early Access. If you want to check out the Alpha, you can buy the game on the official site. If you buy the game from there you will receive a Steam key as soon as the game releases on Steam.
Here you can check out the Dangerous Rays Greenlight Trailer I made for the game.
A lot has happened this year for us. I feel like this is the beginning of a great adventure and I'm happy I'm getting to share it with these guys. And I am excited for you guys to see what we have planned for Underhell.
The road ahead
Release Underhell Prologue and Chapter One on Steam.
This version will be remastered and include new assets and gameplay improvements. It will be what Underhell is meant to be.
Continue developing Underhell Chapter Two
New exciting things are coming. With Valve teasing Source 2, I'm thrilled to see what comes next. If Source 2 comes out during the development cycle of Chapter Two, we will consider porting the game to it.
One Prologue - Four Chapters - One Epilogue
Many people ask me how many chapters are planned for the game, so there you have it.
Six chapters total, which includes the Prologue and Epilogue. We are one third of the way through the Underhell storyline, and I know exactly where this is going. I can't possibly explain to you guys how excited I am for the future of the game.
To be honest I try not to think about it too much and take it one step at a time, or else I'll go insane.
Conclusion
It's true that I don't have as much time to work on Underhell now as I did when I was working on Chapter One, but that was because I was dedicating my entire time to it back then. I used to spend all my days working on it, and that wasn't very healthy to be honest, but I was on a mission.
I did this to be able to start working in the games industry, and now I'm in.
Does that mean I'll stop working on Underhell? Of course not. I'll finish working on this game because it's one of the most important things to me. It's pretty much my life's project.
I don't want to rush it and make mistakes. I'll take my time and do it right.
Stay tuned for more info on the Steam release. No date yet, but we'll have a few surprises coming with that release.
Don't you guys wonder what Project EKG is? You should.