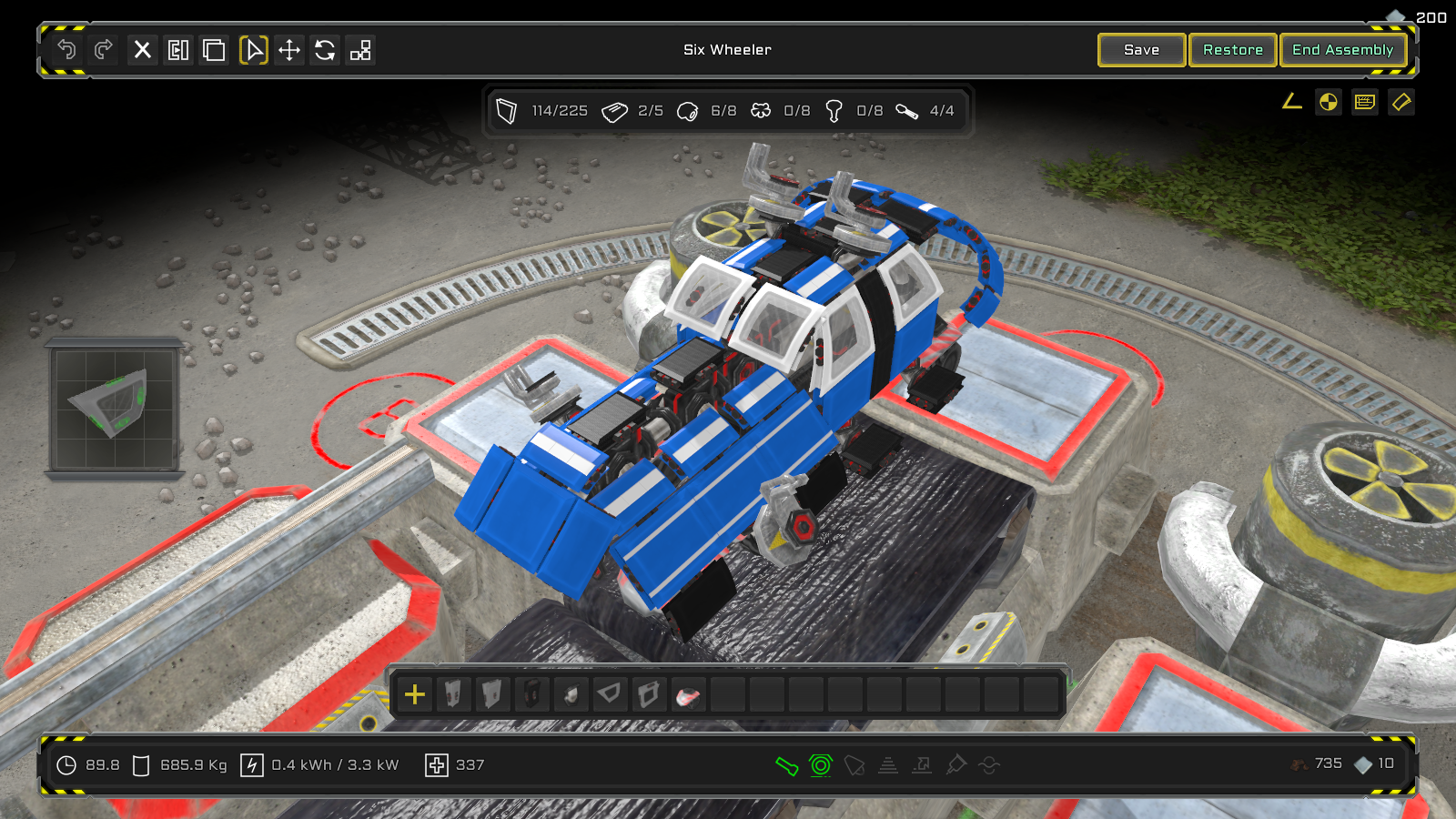 The new unit designer is meant to facilitate complex unit creation.
The recent major update has seen the introduction of a new way to design units. The new unit designer lets the player create and modify units by freely snapping modules and module sets together. In addition, modules can be detached, moved, and duplicated at any time - easing the design process further.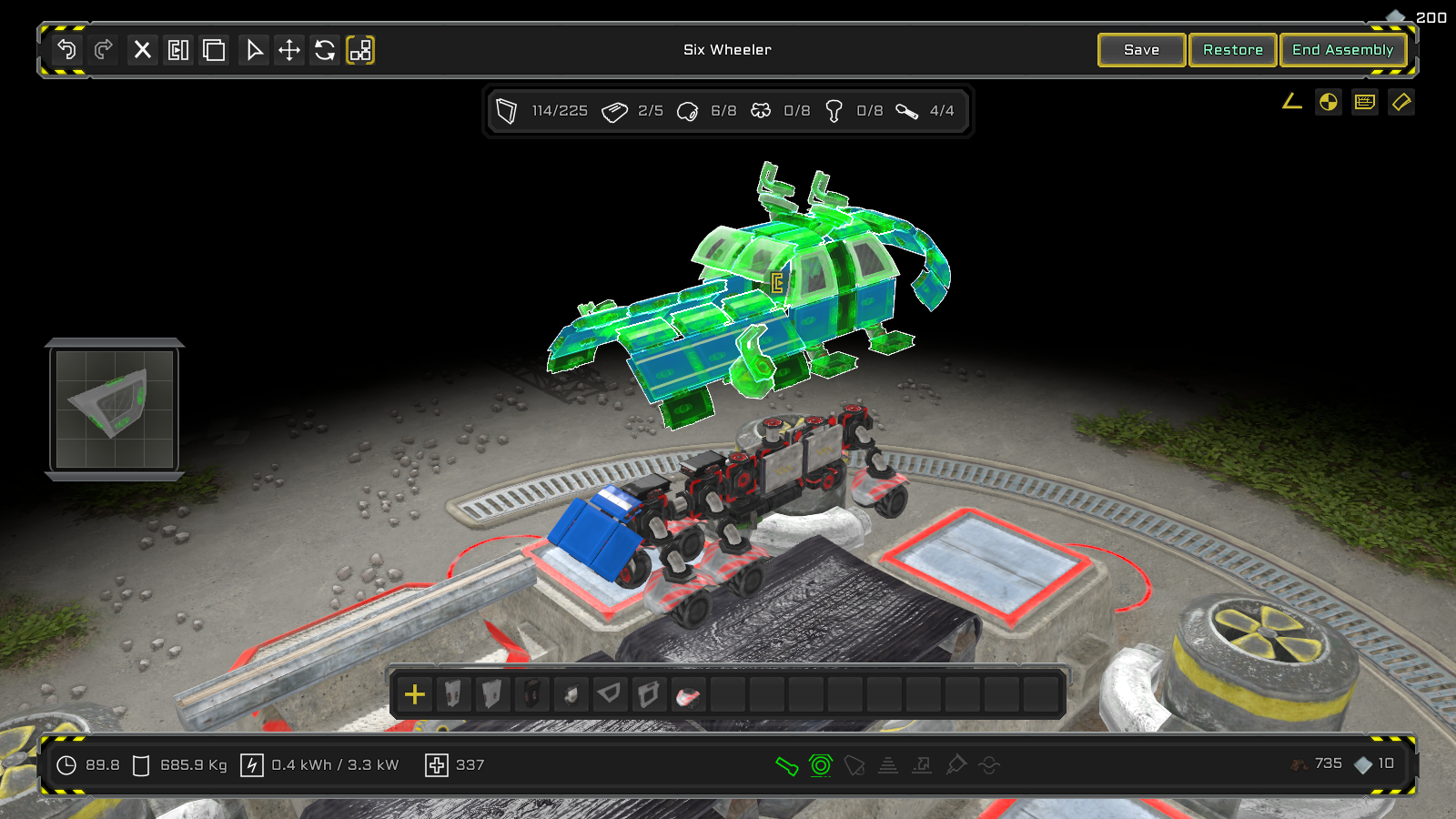 Units can be disassembled into parts of any size.
Because of major differences in the design process, units created using the new Snap Designer will use a different fabrication method when constructed on the battlefield. Rather than being assembled bit by bit, the modules are printed layer by layer (bottom-up).
The player can still choose to use the old, linear unit designer -- but it is recommended to use the new, much more versatile Snap Designer.
Check out this preview video to get a better idea of how it works: