It was a long, tiring & exhausting weekend but the Prospect Games team finally made it back from EGXRezzed 2015! After a short drive down to London on the Wednesday we wasted no time at all getting our stall set up, getting the game tested, and then going to bed!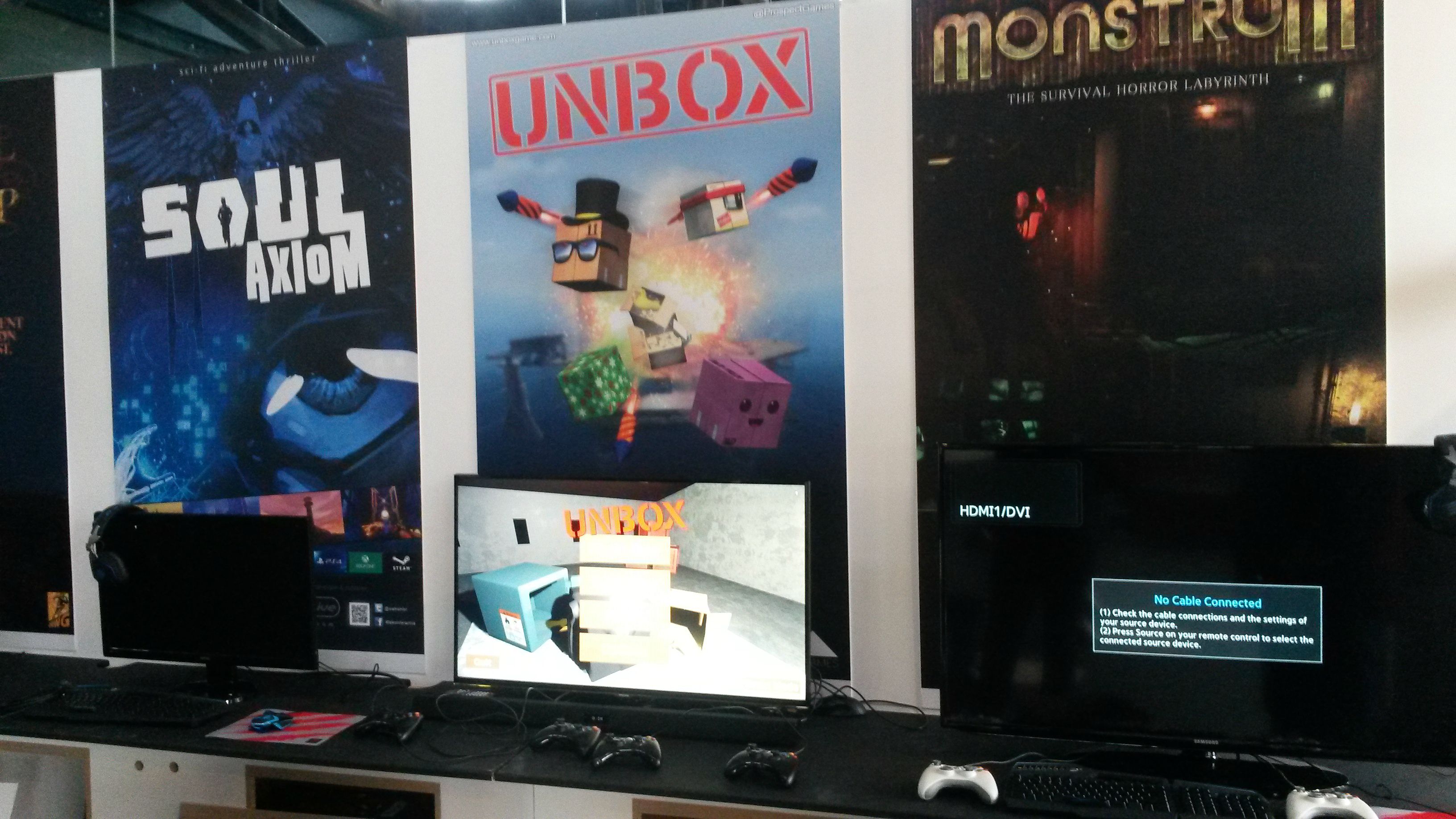 Our explosive stand! Between super serious (and super good)
Monstrum
and
Soul Axiom
.
---
In the morning we gave out fliers and bubble wrap to the waiting patrons in the queue. This was an incredible sight to behold and a fantastic sound echoed across the docks as eager convention-goers happily popped bubble wrap.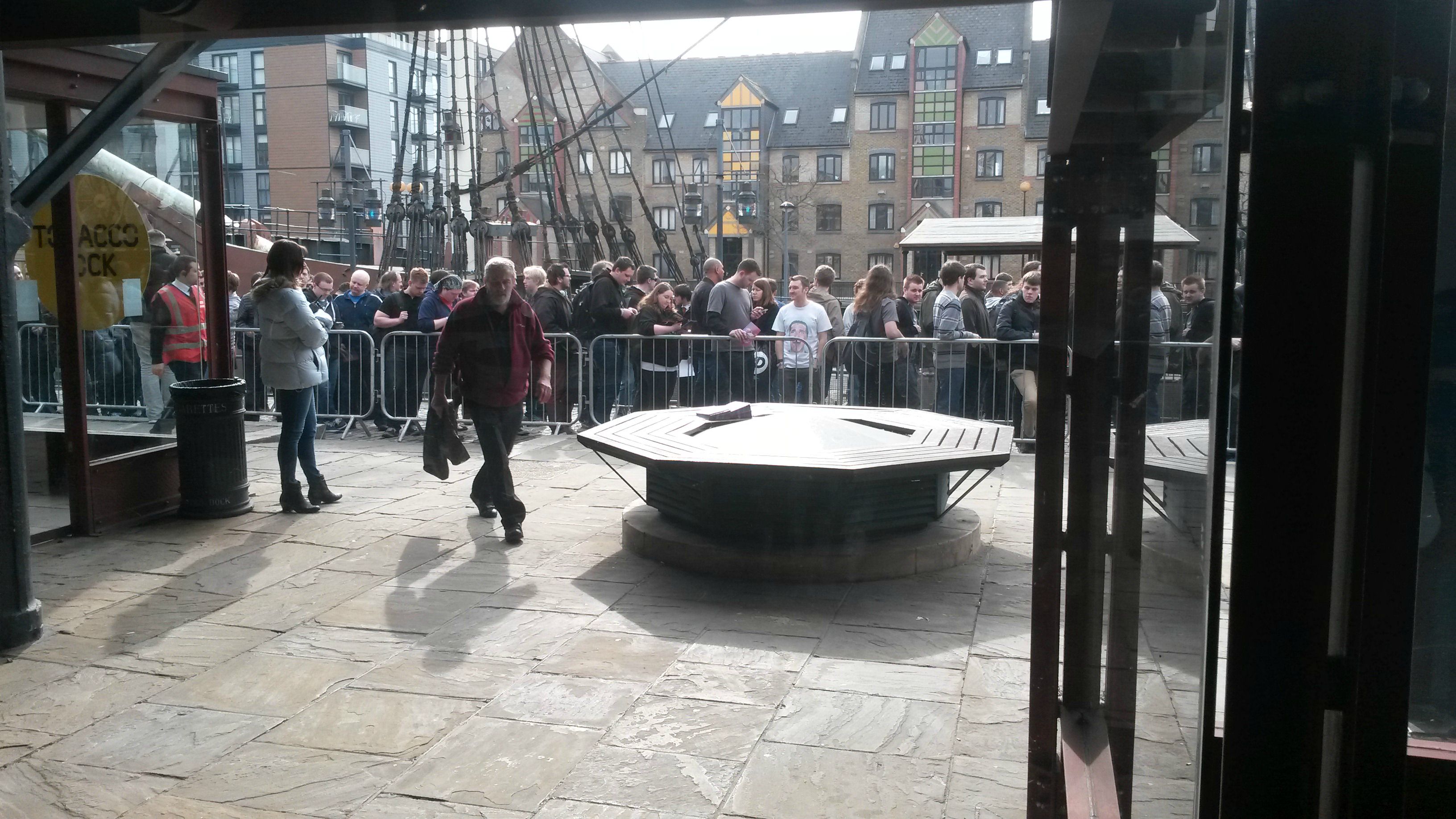 Look at them all. They all love bubble wrap, but then, who doesn't?
---
Throughout the weekend we got tonnes of feedback that's going to be invaluable to the development of Unbox. Keep an eye out for improvements to the following and more:
All droppable weapons, including Flares, Black Holes and our Grabby Box.
Player feedback improved by orders of magnitude.
Even more destructible levels, all with extra Weapon boxes.
Extra options for clothing, hats and skins!
We also sent our charming leader Andrew off on interviews and to bother the press. You can see the results of that below:
---
A massive thank you to everybody who turned up to Rezzed 2015 and played Unbox! If you missed us then worry not, we'll be at Insomnia54 in just a few weeks!
We'll also be looking to upload an Alpha build of Unbox in the coming weeks, so follow us on Twitter for the latest news and to ensure you don't miss out!