In the near future, scientists have developed the ultimate parcel service... a self-delivering cardboard box! Now in its final stage of development, you are invited to test this incredible technology by rolling, jumping and unboxing through the most hazardous offshore obstacle courses imaginable!
We're making Unbox using the awesome power of the Unreal Engine 4, and are excited to be bringing it to Games Developer Conference, EGX Rezzed, Insomnia 54 and more over the next few months.
Feature List? Feature List:
The most realistic box-tumbling physics ever coded by Indie Devs, ever!
Play Singleplayer modes or bring some friends around for Splitscreen play!
Fire state-of-the-art Secondary Delivery Systems (weapons) at your friends, and cause chaos.
Totally destructible environments. We build them up, you knock them down!
Homages to your favourite games; Minecraft, Crash Bandicoot and more!
Epic customization! Change your skin, wear hats and equip clothing accessories and be your own box.
Support for Keyboard & Mouse or any USB Gamepad. No excuses for not playing!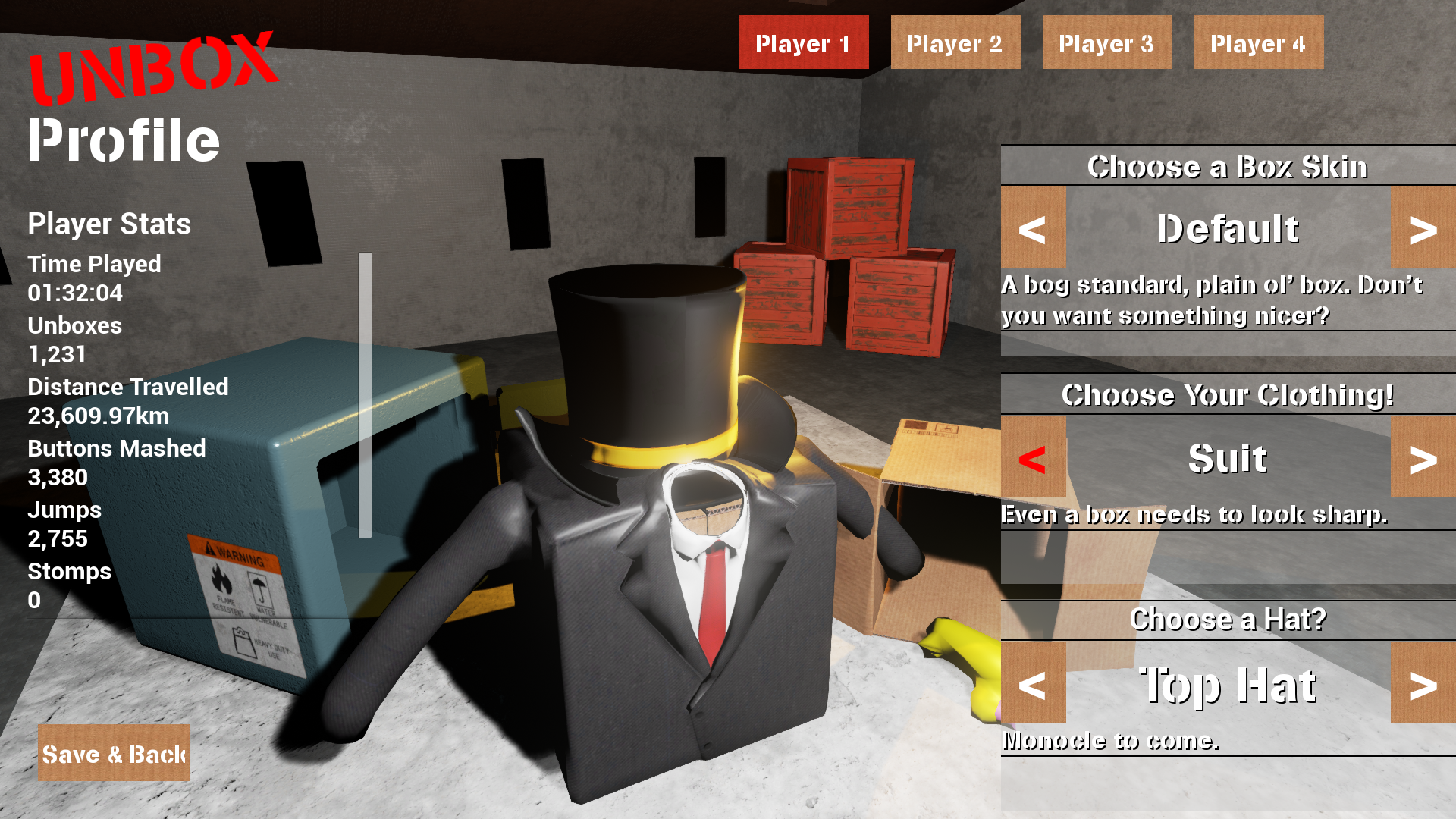 When released Unbox will support Steam Workshop, contain achievements, missions and leaderboards. We're going to be on all the forums, twitter and facebook looking for feedback and love so swing on by and say Hello!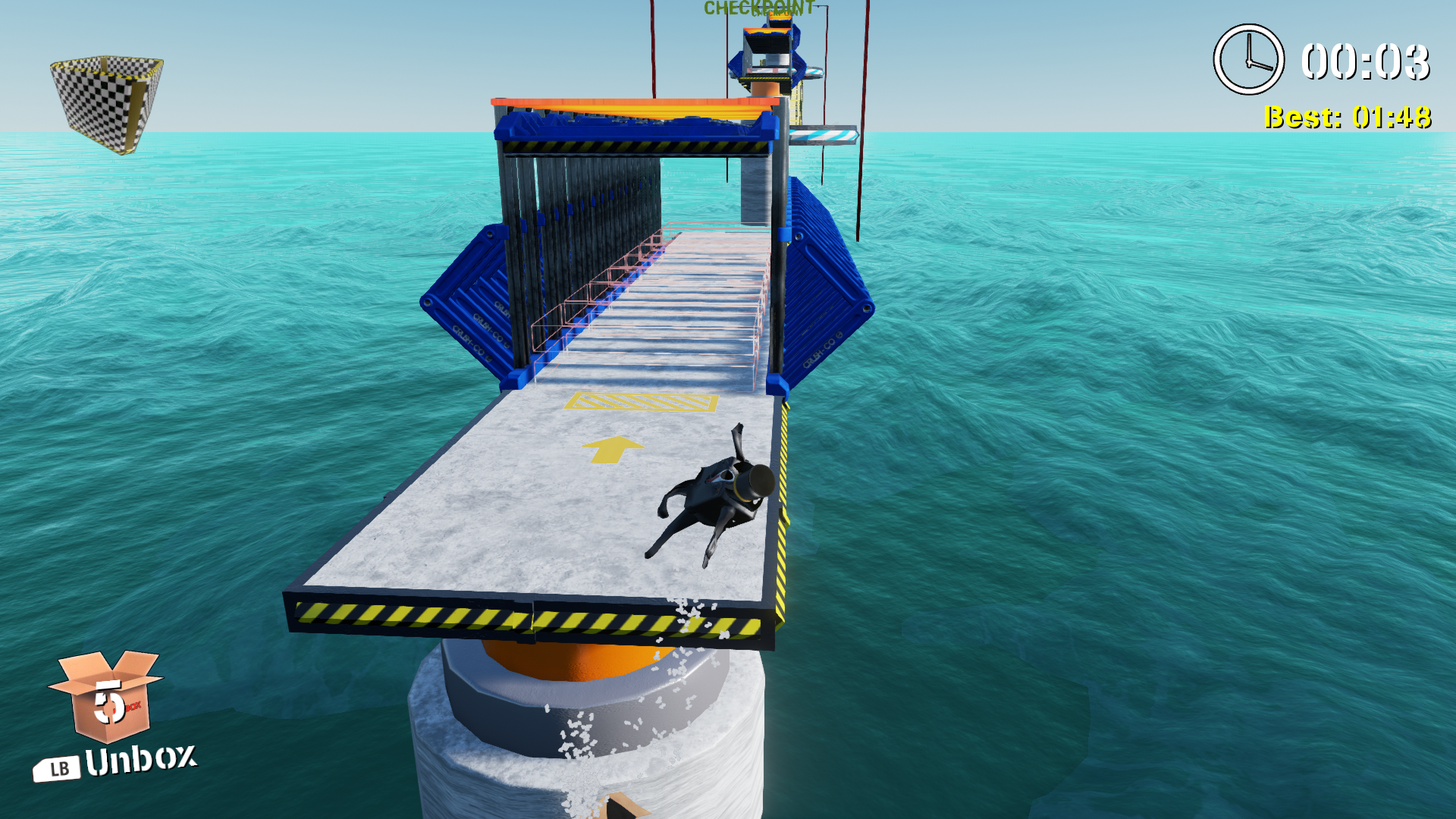 We can't wait to see people getting their mitts on Unbox and exploding their friends. Come find us at Games Developer Conference, EGX Rezzed and Insomnia 54 for the chance to say "Hi", and win cool swag.