Hello guys,
We have been really busy over the past weeks with Unbound preparing for Comic Con event. Looking back on some old code for gameplay which is not integrated yet in the new refactored code, I stumble upon the old art and code from 8 months ago, when I started the project by myself.
I figure that it's a good idea to show you how much a game can evolve in 8 months :D.
Now I'm super happy that I have an awesome team of 4. Andrei Jifcovici and Andrei Simion are helping me on programming and Olga Ciob from SquareHeadsGames does an wonderful job with the art.
Lex Dumitru, which helped us in the past with music for previous games, was kind enough to give us a song from his repertory, for the time lapse video.
As a bonus, here is a concept art for some monsters from the game. Not all of them will end up in the game. But I hope you like them.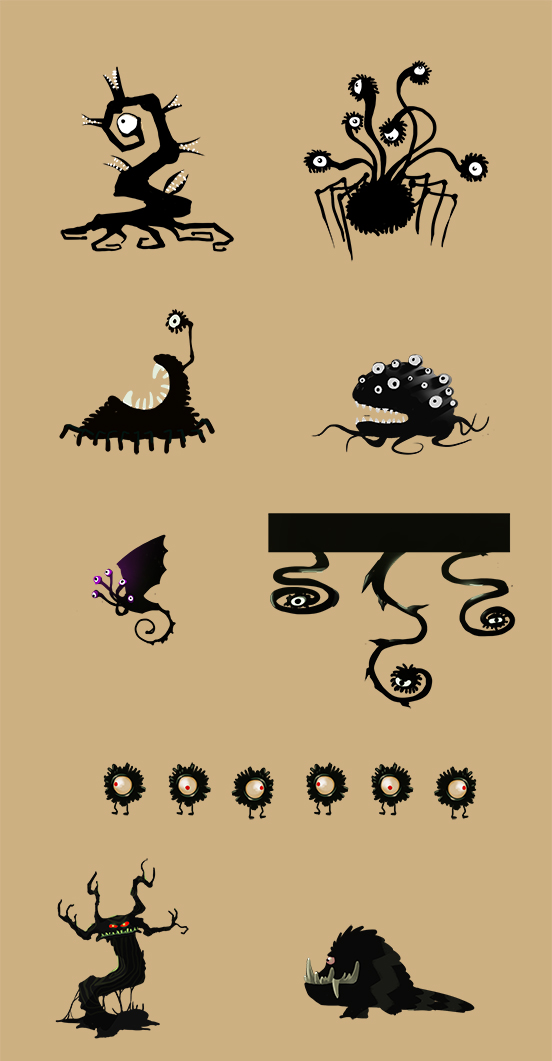 Feel free to follow us on Facebook/ website for more surprises :
That´s all for this devblog. Thanks for reading!
Unbound Team