Lock your doors! Hide your cargo!
The G.R.I.P. Omnitool will allow you to do just that. As of today, your mandatory Patented Sencorp G.R.I.P Omnitool has been updated with ship access functionality!
Thats right folks, ship permissions are here! You will be able to assign players to groups with different levels of access. While the G.R.I.P. will come with several basic permission levels you'll be able to completely customize your groups and assign specific system access to each.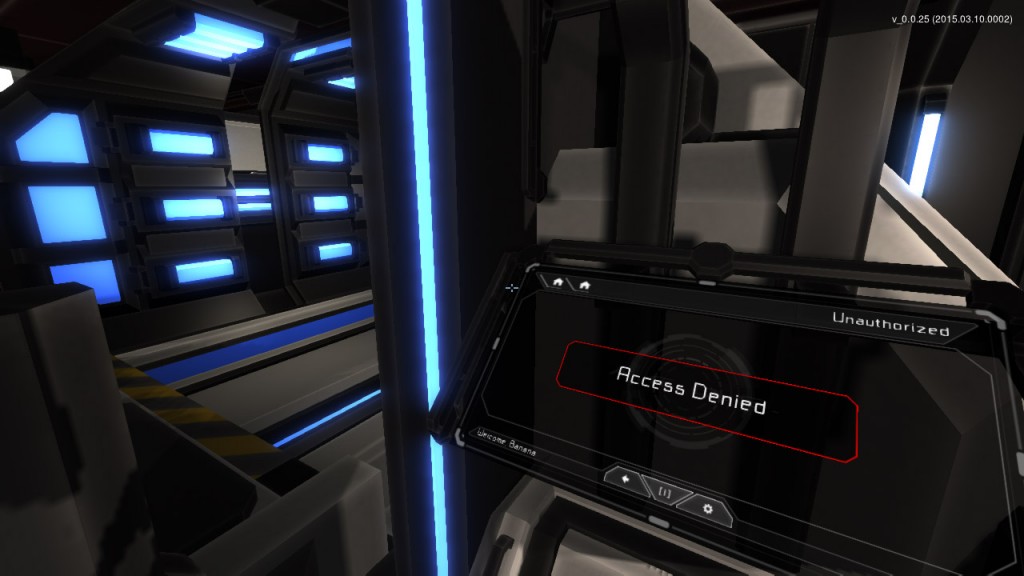 At the moment the default permissions sets are:

Guest Access – Everyone who teleports aboard a ship will automatically have guest access. By default this allows them to do everything but pilot a ship, until they are put in a different group, which removes the guest access.

Basic Access - Basic Access is similar to guest access, as it allows players access to doors but also to lifts.

Ship Systems – Ship systems will allow players access to everything but the helm controls.

Flight Control – As the name implies, this permission set will allow you access to the ships flight controls. Without this access level players will not be able take control of the helm.
These are all basic permission sets but players can create their own sets and assign individual devices to each permission group. Permissions are saved to a specific ship, and will only work on that ship. The owner of a ship automatically has full access and cannot transfer or disable their own permission settings.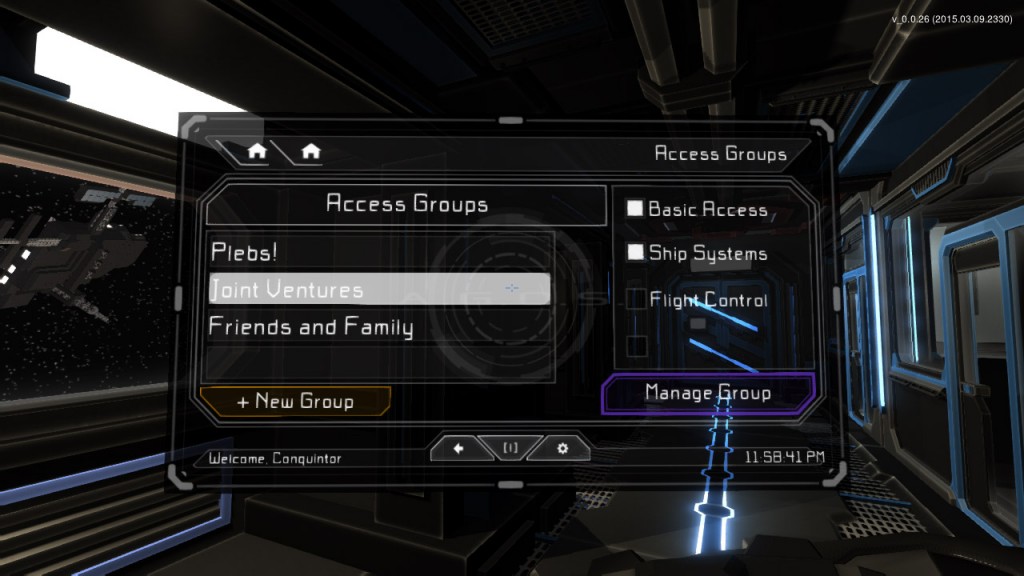 The only exemption from the permissions system is the teleporter. For the moment players will still be able to teleport to and from ships without having been assigned to an access group. however if you truly want to block players from accessing and exploring your ship. You can turn off guest access on the door(s) to your teleporter room.
Aside from permissions we've also added the actual G.R.I.P device to the players right arm and added a number of interface updates. See the patch notes for details on bugfixes.
This is a major and much requested feature for Interstellar Rift but like all features this is only the first iteration. We're going to need your help and feedback in order to improve it. So try it out and let us know what you think. You can reach us through Facebook, Twitter and by leaving message on our Forums.