---
Ultimate Apocalypse Mod
News - January
---
First off, we hope everybody had a great New Year! I believe at this year in time, we have had our 5th year anniversary for modding DOW. :) 2 years ago (12/20/12) we also released the Grand Release version 1.7!!! How about that for some good news? :) We got some good news and bad news, listing them in easy detail:
What's new?
The Ultimate Apocalypse mod made top 7 of 20,000 mods!!!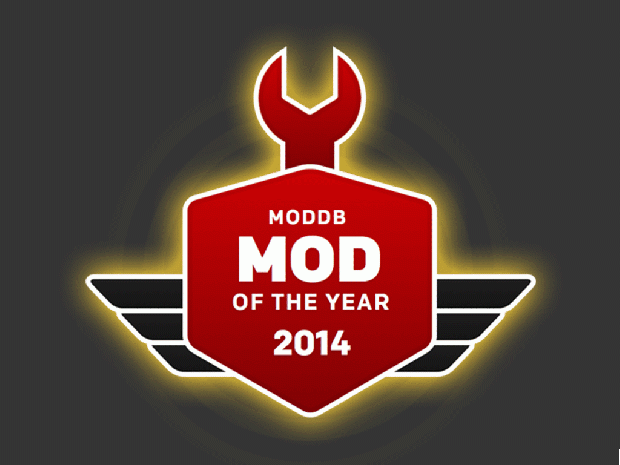 So now...
Good News:
The mod is almost done to be in our final testing stages. All races are done, all AI is done, icons and polish is almost done (except for a few things), gameplay core was long done a while ago, our intended to be released content is all done. Bugs to be fixed: Almost done. Balance, wincondition insertions, bug fixes, and the final testing stages is all that is left to do (and polishing of new content). We could release a changelog right now this very second, but as the bad news follows...
Bad News:
We have to re-redo an entire faction, the Inquisition Daemonhunters. The Inquisition kinda needed a re-remake over because the race was too complicated for new players to get used to. The Inquisition is now being reworked at this time, will be easier to understand, more awesome, and their content is being remade. This could take a while or it will only take maybe 1-2 weeks to do. Who knows? This is why we test the mod in alpha stages privately. If there is something the crowd will not like, we'll eventually take care of it.
As for the next grandest Release (status):
All percentages are not based on a mathematical equation and are made up by the feel of completion by the developer. 100% completed could take as little as a day or as big as several months to accomplish.
1.74 core design - 100%
Polish - 90%
Coding/bug fixes/balance - 80%
Scenarios/maps - 99.9%
Winconditions - 60%
AI - 85% (Just a major bug to fix, dealing with all AIs)
Inquisition - 69%
Daemons - 99.9%
Necrons - 99.9%
Sisters - 99.9%
Tau - 99.9%
Space Marines - 99.9%
Chaos - 99.9%
Tyranids - 99.9%
Orks - 99.9%
Imperial Guard - 99.9%
Eldar - 99.9%
Dark Eldar - 99.9%
Overall feel of release right now this very second - 0%
LASTLY!!!!
We are now accepting donations! We have our accounts once again all set up and everything, but we cannot post donation links here or other websites, as our chosen donation site needs explicitly made websites that we can use to edit source code. :( If you would like to donate today, be one of our 85 donators by PMing me (Lord_Cylarne) and be put on the list of one of our donators! I'll provide information how to donate upon PM. I wish it were more simple to donate, but atm, this is all we can do. If there is a site you recommend (besides paypal), that will allow donation buttons to be placed on this site for example, let us know ASAP with instructions! Thanks!
The UA mod team thanks everyone for their contributions:
SPECIAL DONATORS:
Those who donated more than once or donated a very generous amount.
* = +1 times donated.
--------------------------
Tibor Csaky ***
Gustav Bengtsson (Most generous)
'Ace' ***
'the guy' *************
John Chow
javier medrano *
Phillip MacNaughton **
Curtis Bend
Manny Sandoval **
Corvin Biebach **
Edward Silver **
John Devaux **
Christopher Burns *
Christian Voigt *
'CrossLune' *
'James' *
André Ferl *
________________________________________
Donators of this mod are (As of July 2014):
Kane Phipps
Mike Wheeler
Graham Robinson
Erik Davis
Sal Occhiogrosso
Bryen Wenzel
Olivier Ducharme
Daniel Brancalion
Peter Schmucker
Nick Haselum
Caleb Hoyt
Tamás Domokos
David Prude
Thomas Maloyd
Andrea Smith
Nans Vanesch
Cody Hageman
Jeremy Asherbranner
Paul Despe
Leonardo Riva
Roswald North
Jesús Ignacio Garza Olivares
David Sweeney
'justajoe'
'Noa'
kostas kateros
Maximillian Mitchell
Sebastian Jovancic
Robert Roeland
'JiFoJoka'
Domenico Galimi
William Jones
Simon Oliver
Steven N.
Mike DiChiaro
Jaroslaw Fratczak
Mark Heck
Steven Kelley
'Kyri3l'
Dominique Amangoua
Ulf Kaupisch
Nile Khalaf
Connor Jackson
Tibor Csaky
'Ace'
John Chow
'the guy'
javier medrano
Curtis Bend
Manny Sandoval
Corvin Biebach
Edward Silver
Phillip MacNaughton
Christopher Burns
Christian Voigt
John Devaux
'James'
Anthony Larkins
James Balderson
André Ferl
Wayne Bulman
Alexander Morrison
Wilfrid Beraud
Nino Pflug
Joseph Kelley
Stefan Cako
frank iaquinto
Jacob Man
Jeffrey Oman
Woong-hee Jang
Gustav Bengtsson
'Maximicus'
Valeriy Saprykin
Proskyrin Aleksey
Elric von Rabenfels
'CrossLune'
'Jack'
Øyvind Fonsgaard
Maximilian Schmid
Jordan Cane
Piotr Tokarski
Lance Bisgrove
Michal Cieczko
Harvey Devereux
!!You can be the 85th donator!!!
---
Ultimate Apocalypse Trailer:
---
Ultimate Apocalypse Downloads: