This is what the Ultimate Apocalypse mod is all about: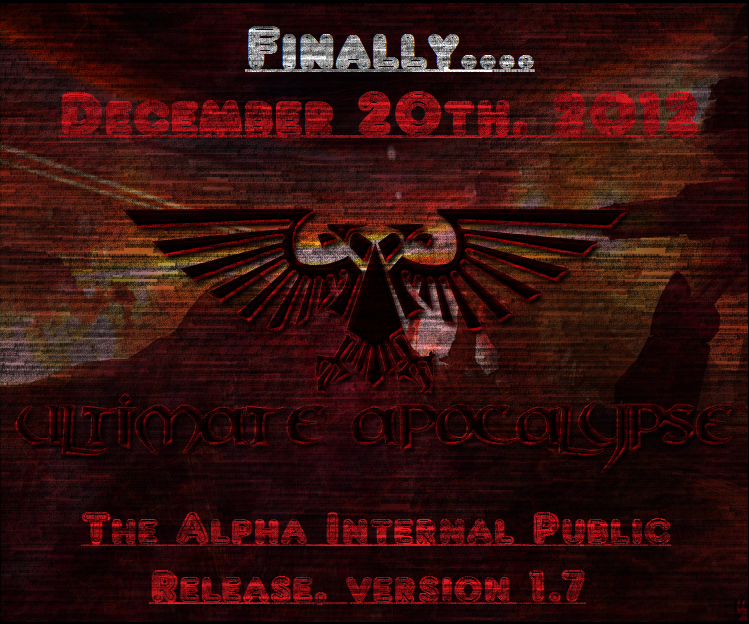 Do you imagine the largest Warhammer40k scale battles topped with balance for all races? Do you ever want to experience your spine throttling like crazy with good feelings over, and over, and over? Do you hate having your squads limited by Relic's balance system? Do you want to see your enemies nuked by the abilities of your own superweapon, or steamroll them with many titans fighting other titans with complete balance? This is your mod. This is one of the best DOW mods.
Furthermore, this mod has the better gameplay, feel, and epic features that no other mod can ever match, with facts supported, a flawless 9.8/10 review compared to other DOW mods that only reach up to a 9.5/10 rating. And this was rated for the beta.
3 new races (Tyranids, Inquisition Daemonhunters, and our very special creation, the Chaos Daemons)
All Titans in the mod for all races
Superweapons
Titan Void Shields
The new to be announced Relic Resource
Aircraft transports
New winconditions
New maps
New 3D models of structures and units
New FX
New textures
Entirely revamped gameplay, performance, and tier system
Perfect and balanced feel
New characters and tactics for all races
New campaign
Zombie Apocalypse
Chaos Daemons
Here is the link to the outdated beta mod: Moddb.com
If you think that is good, well guess what is coming up the 20th of December? :O
Please visit our websites:
Forums.relicnews.com(1-62-65)-Released!