Firstly, Ultima Ratio Regum 0.2 is scheduled for release at the start of next week, either the 26th or the 27th of November! It boast major changes - no fantasy elements, redone menus, character creation, upgrade world generation, skill trees, saving/loading, generated art, and quite a lot more. In the mean time, though, here's a quick screenshot of the guidebook.
The guidebook is an in-game database of help (though not too specific; the game is meant to be difficult and complex, and I don't want to give everything away). For instance, it tells you that types of tree/wood vary according to strength, weight and value, but it's not going to tell you what the exact values of each material are and therefore which might be best for ship-bulding. Any entry in white is an entry included in 0.2, while entries in grey will be gradually added as the game goes along. The grey entries nevertheless show you many of the features that are going to be added!
Full version @ Media.indiedb.com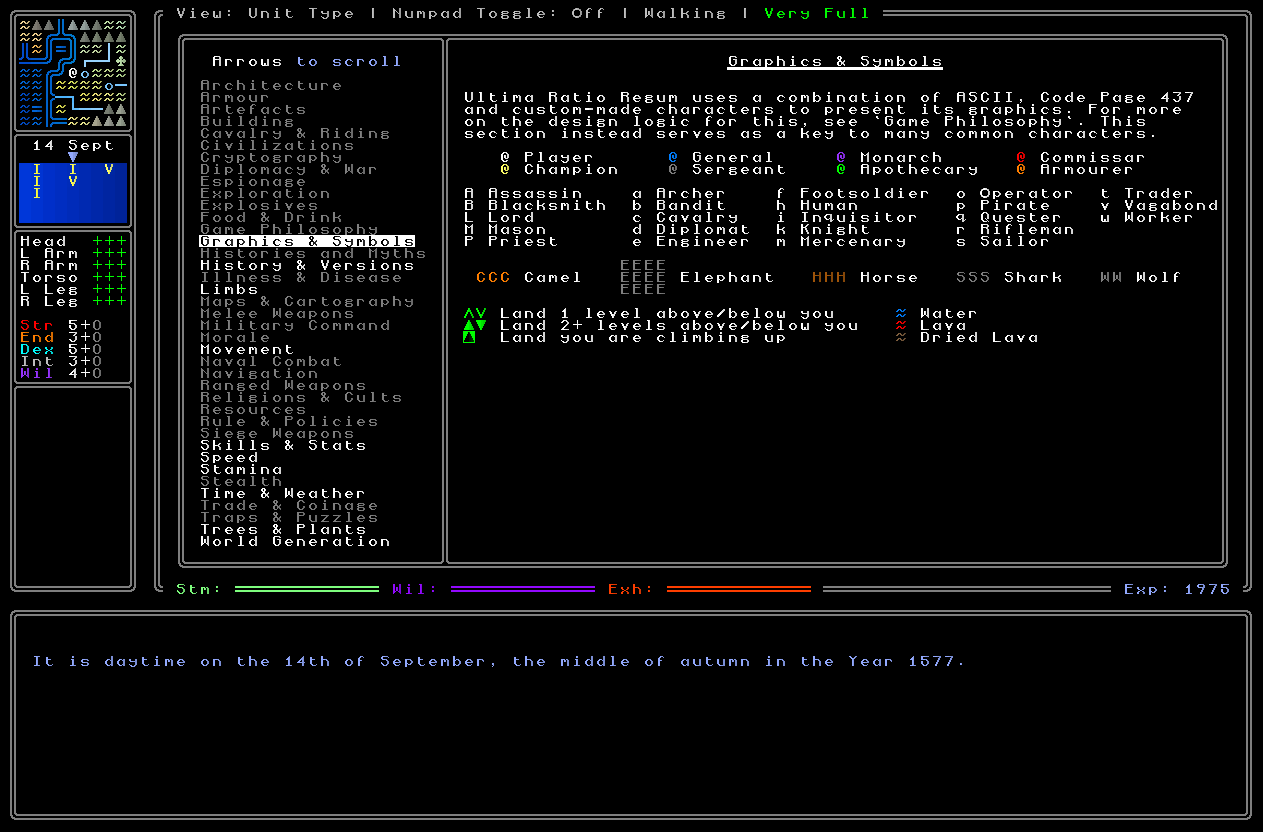 You can keep up to date on my devblog, Facebook page, or Twitter feed. The devblog is updated weekly on Mondays, Facebook a few times a week, and the Twitter roughly daily. Any thoughts, please leave them in the comments! As I say, 0.2.0 is scheduled for release on the 26th or 27th, and contains a massive number of fundamental changes to skill trees, character creation, combat, setting (no mythological elements any more), climate, movement, maps, two secret feature-bloats, and other things you'll see when it's out...