Nôrdika Studio's first game, Uligo: A Slime's Hike, is now on Kickstarter!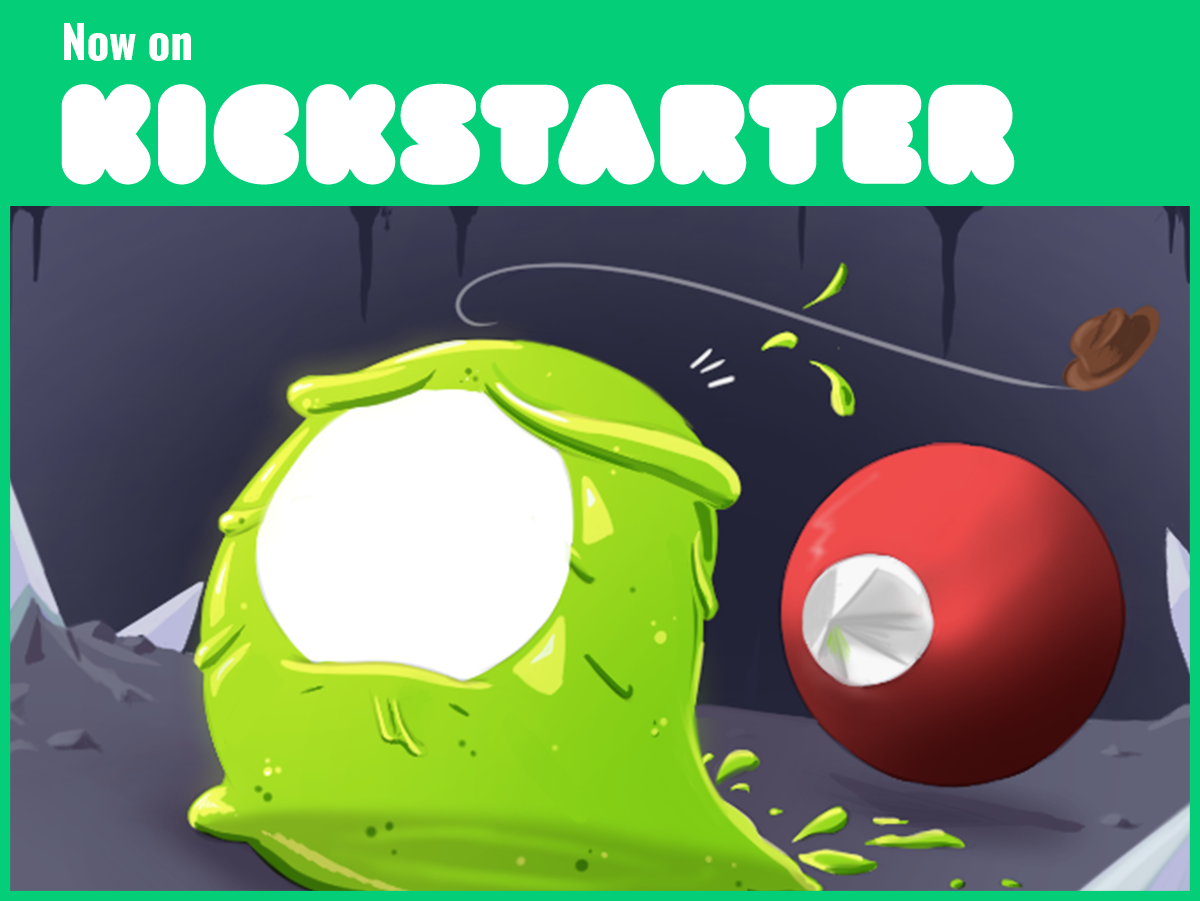 Have you ever dreamed of being a slime? Well dream no more for you can now play as Uligo, a powerful slime that sticks to walls and uses its sliminess to achieve its goal in finding Urik the first slime. In this customizable game full of collectibles to further tailor it to your needs, accessibility is our priority. Everybody should be able to play video games and that's why we focus on making our games as accessible as possible.
After just under a year in development, production is nearing completion and the game is almost finished. However, Nôrdika Studio's team knows it could do more if it had a little more funding. This is why the Kickstarter campaign funding goal is $20,000. It is currently ongoing and it will end on April 26.

Access the Kickstarter page here :
Our Kickstarter Page
People who contribute to the financing of Uligo's campaign will receive rewards related to their pledge. Of course, they will receive Kickstarter classics such as a digital copy of the game, an exclusive wallpaper and the game's soundtrack. People who contribute higher amounts will be able to have a personalized slime which will be displayed in the hall of heroes, a game area dedicated to thanking them and immortalizing their contribution. Meanwhile, the most generous contributors will have the chance to design a hat that will be integrated into the game! Nôrdika Studio has some extra surprises for its contributors that will be announced throughout the campaign.
About the game
Uligo: A Slime's Hike offers a good challenge. Its gameplay requires precision and skillful execution of controls. However, a lot of options are available to customize the experience which may prove too difficult or inadequate for some. They allow the player to change the game's speed, colors, remove background motion, move on-screen visuals (HUD) and much more!

This is Nôrdika Studio's mission: to develop the most accessible games possible. Whether by proposing various adjustable options or by using universal design solutions, it is important for the studio to offer the chance to play to as many people as possible. Uligo: A Slime's Hike is a stepping stone to more accessible games and a fraction of what the studio plans to do in the future. Stick around!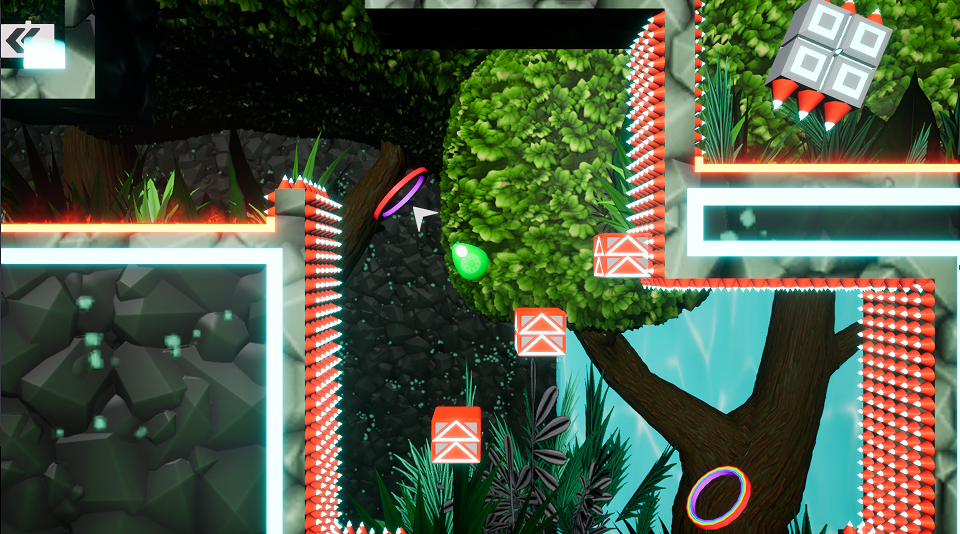 Main features of the game
Stick to everything, really everything!
As a slime, your sticky body allows you to move on walls and ceilings. Use this perk to move through a series of levels strewn with various challenges and obstacles. Be careful, even the stickiest slime can't stick to the walls forever, efficiency and speed are paramount!
Collect fallen stars to reform constellations.
On your way, you will encounter several stars that have fallen from the sky. Collect all the stars in a constellation to return it to its former glory. Only the most daring slimes can hope to achieve such a feat.
Customize your slime with a unique color and hat combination
Express your personality through your slime. You want it red, it will be. You prefer purple, no problem. Sport a cap, a rainbow, a Christmas hat, a beret and more, but before that, you'll have to find them. Explore the levels and discover the panoply of hats hidden there!
Adjustable difficulty for all
Do you prefer difficult games or more casual games? Do you like an experience that gives you a fair challenge? Whatever your preferences, we have what you need! Our game settings allow you to adjust game speed, number of checkpoints, boss difficulty and more. Use them to craft an experience that matches your style or mood!
A host of options to customize your gaming experience
Difficulty isn't the only thing you can change. The game interface (HUD) and controls are also highly customizable. We have done everything we can to reduce the number of barriers that can prevent a player from playing. Whatever your needs, don't worry, our options should be able to help you.

Access the Kickstarter page here :
Our Kickstarter Page