GTA IV Ultimately Beautiful Edition v2.0 in development!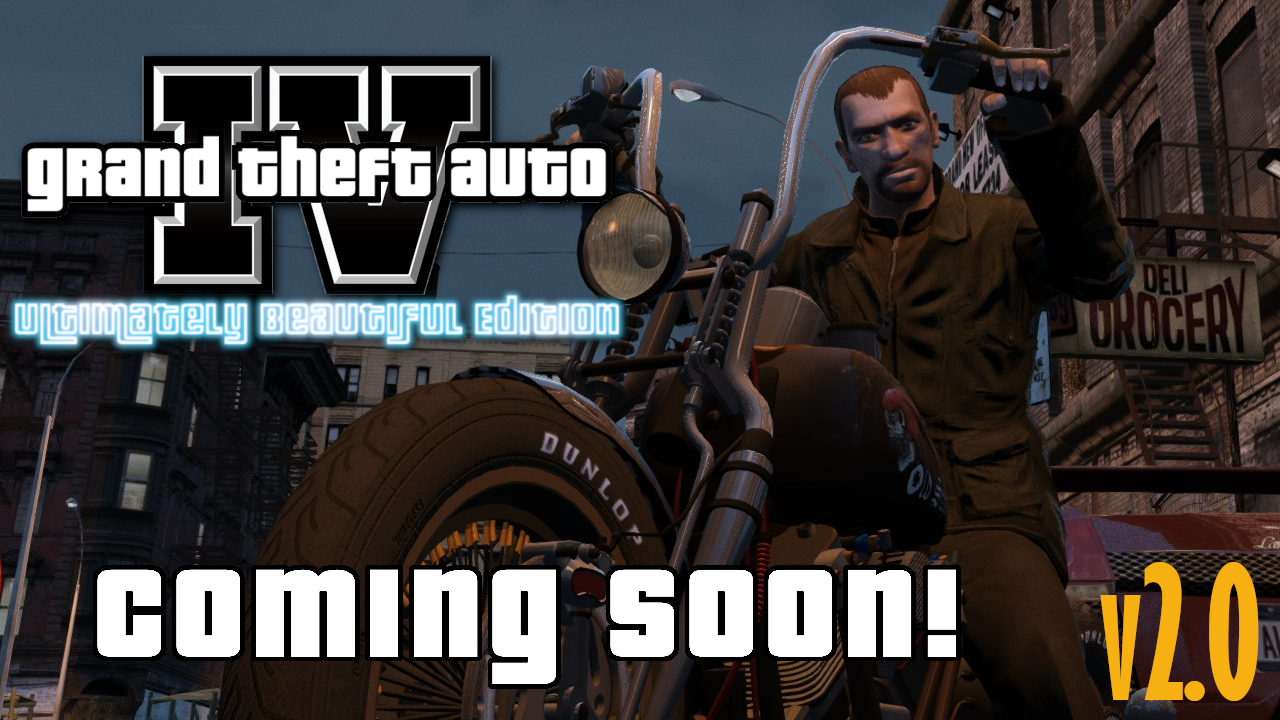 Here at list of item currently on track for release:
UBE Fixes:
----------
-Fixed Issue with UBE Launcher Memory Regulator Script exiting prematurely.
-Fixed Issue with UBE Launcher Priority Script exiting prematurely.
-Removed duplicate trainer files that left them always on regardless of the Mod Enabler configuration.
-Removed some scripting mods causing stability issues.
-Removed outdated popcycle.dat, reverting to vanilla for better stability.
-Replaced both the Sultan and Sultan RS in the Real Car Pack due to model issues.
-Minor graphical and typos fixed in UBE Installer.
UBE Launcher Updates:
---------------------
-Performance Notes Information Updated
-New Advance Setting Page added to Launcher with following Options.
-Selectable Preferred Client (Steam or Rockstar)
-This new feature allows players to make changes to the following settings with Fusion Fix:
-Adjustable Traffic Diversity to allow players to tune traffic for their system and settings.
-Enable/Disable Fast Mission Loading on Start
-Enable/Disable Mouse Fix
-Adjustable FPS Limiter
UBE Mod Enabler Additions:
--------------------------
-Added Optional Liberty City Customs, Customize your car at garages around the city.
-Added Optional Liberty City Car Dealerships, adds Car Dealers around the city.
-Added Optional Personal Vehicle Mod, save a vehicle which can be summoned later.
-Added Optional Mod Regenerate Health, what the name seays, Helth Regen for the player.
-Added Optional Speedometer IV, adds speedometer to HUD
-Added Optional Liberty City Realism Mod Pack which includes the following mods:
+Arrest Warrant, Makes Police Law Enforcement far more aggressive.
+Cautious Drivers, Drivers are more prone to lock doors while driving.
+Crash Injury, Car accidents cause more trauma.
+GTATerminal Fuel Mod, Vehicles require fuel and Gas Stations are operational.
UBE Core Additions:
-------------------
-Additions and correction to various documentation.
-Added TrafficFlow Mod V5 R2 for even more diversity and adding random emergency services events.
-Added TLAD: The Lost Club Posters Mod
-Added Characters Upscaled Mod
-Added High Quality Pigeons
-Added HD Weapon Icons
-Added HD Dart Board
-Added Rockys Euphoria Overhaul (Physics)
-Added more Real Motorcycles
UBE Removals:
-------------------
-Removed iCEnhancer ENB Support.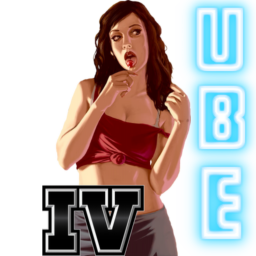 See Credits in the Launcher for more details.
--------------
Tested on Windows and Windows 11.
UBE 2.0 is still under development and subject to change.