Today you learned that 2 years ago this month Survivors of Ragnarok was conceived. Yes we are proud to say the very inception of SoR has hit a landmark 2 year development cycle. The project has evolved quite a lot and through the month of October we would will be sharing how much the game has changed since it's initial development.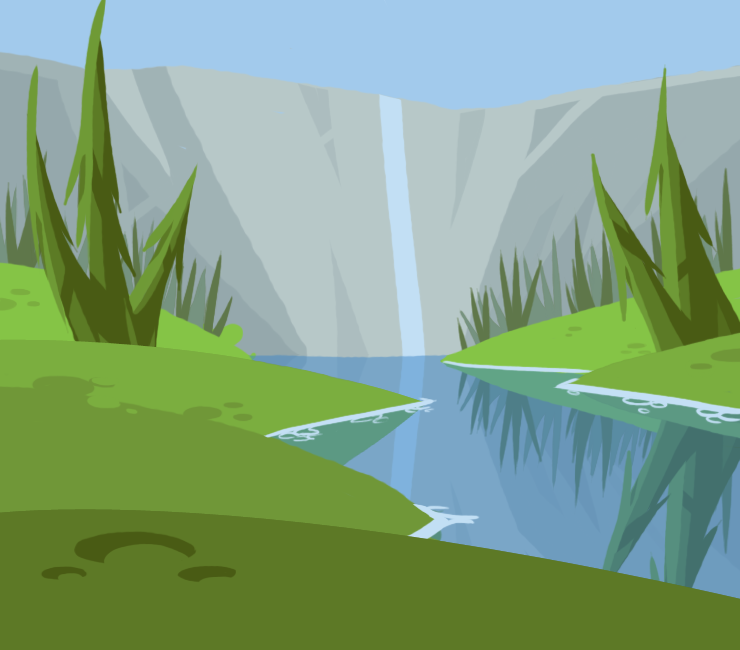 Survivors of Ragnarok was originally developed with the mobile market in mind. Under the pseudonym Project Dwarf we sought on creating a more accessible Dwarf Fortress.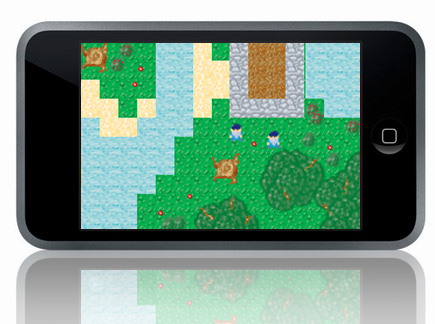 As you can see from our atrocious mockup (and horrendous pixel-art) Project Dwarf was to stay fairly faithful to Dwarf Fortress. Within the next couple days of that mockup we would be ironing out design details and working on polishing out the art.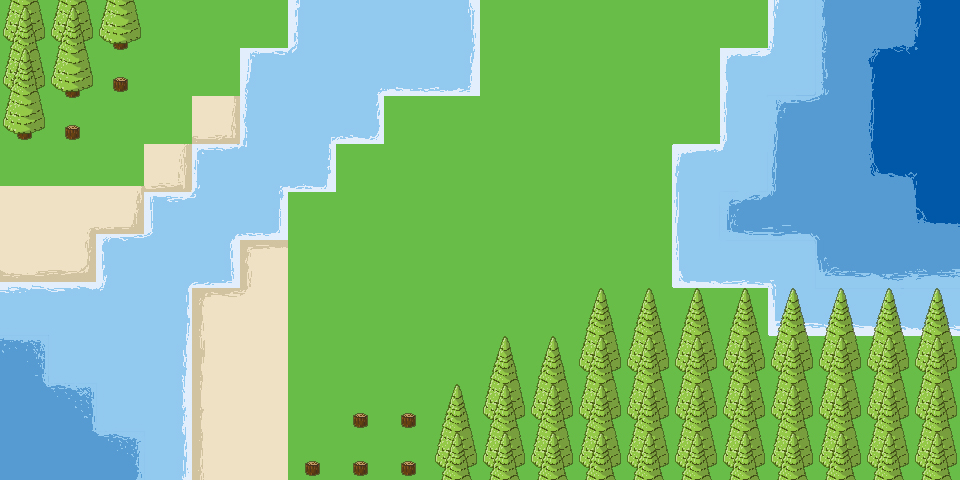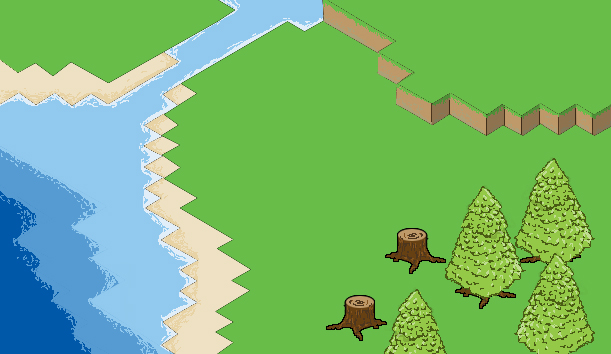 It was during a brainstorm meeting a week or so in pre-production that we had a radical idea to change the perspective of the game. We drew up a quick mockup of the concept and instantly loved the idea.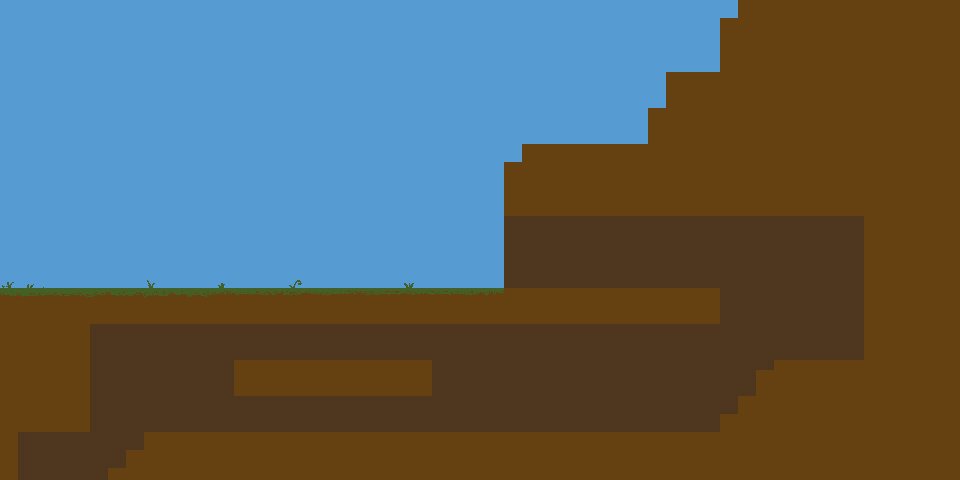 Initial engine work followed shortly after and if anyone was curious what the very first compile of SoR looked like... welll....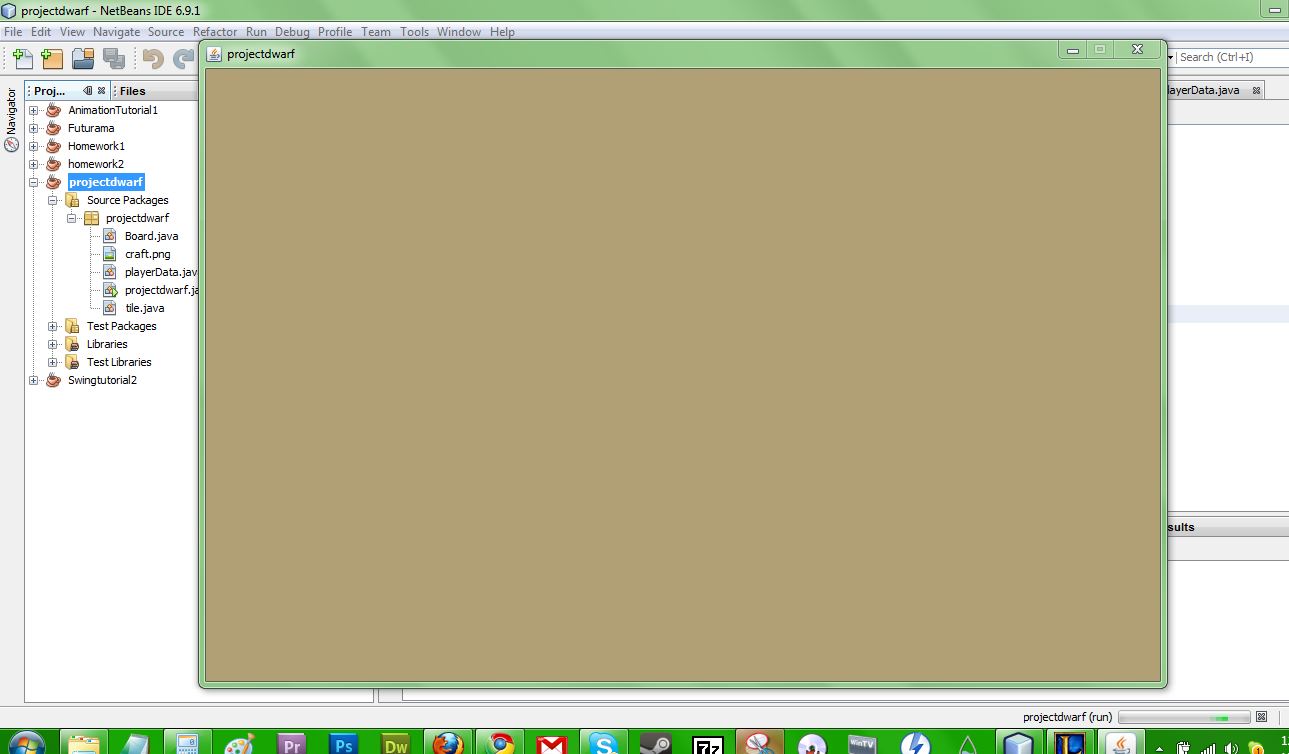 Mind blowingly incredible we know. Implementing what was in-game art at the time quickly followed and you can identify what was a screen of dirt rendered in the SoR client.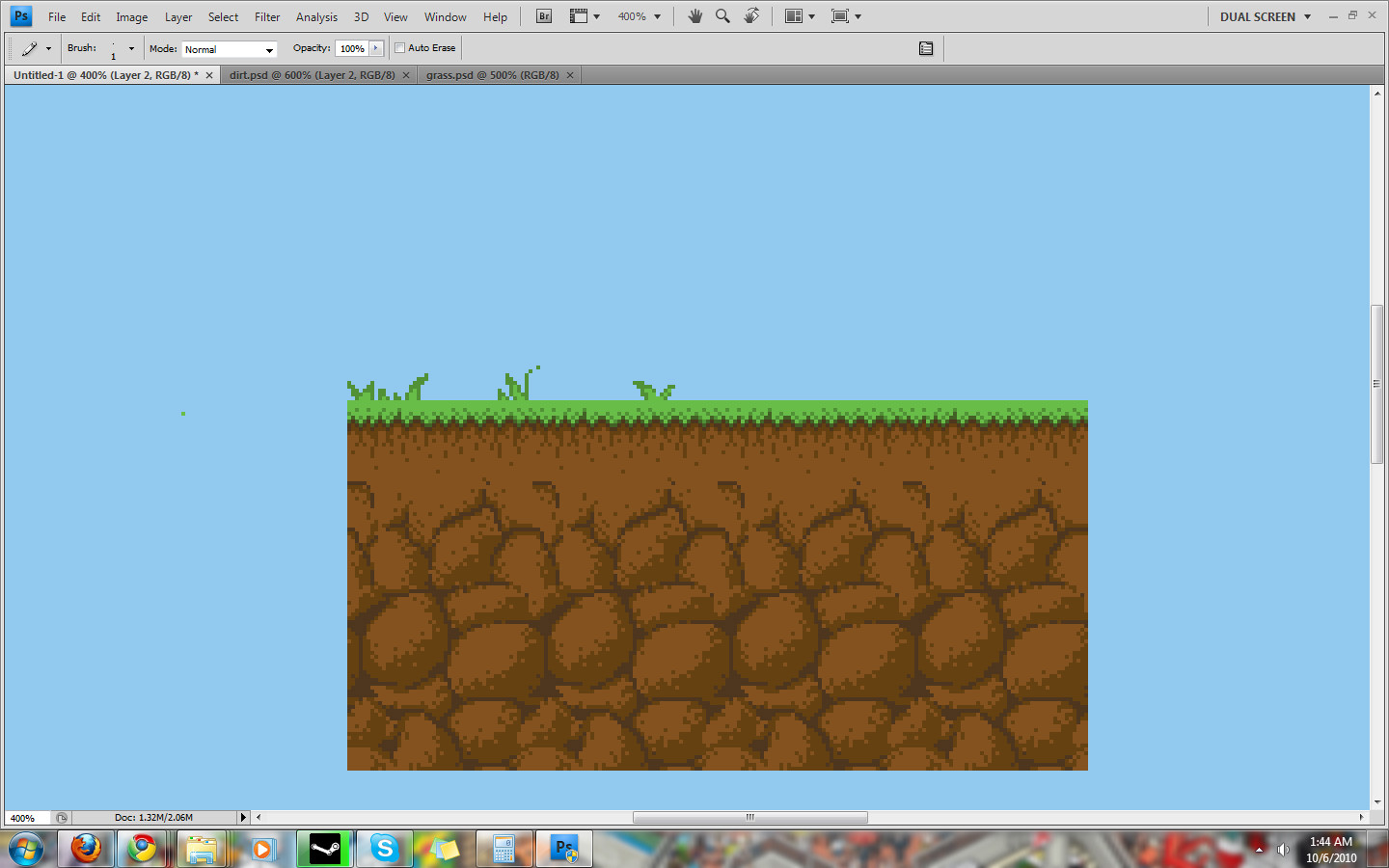 Fun development milestones at this time included rendering grass and sky.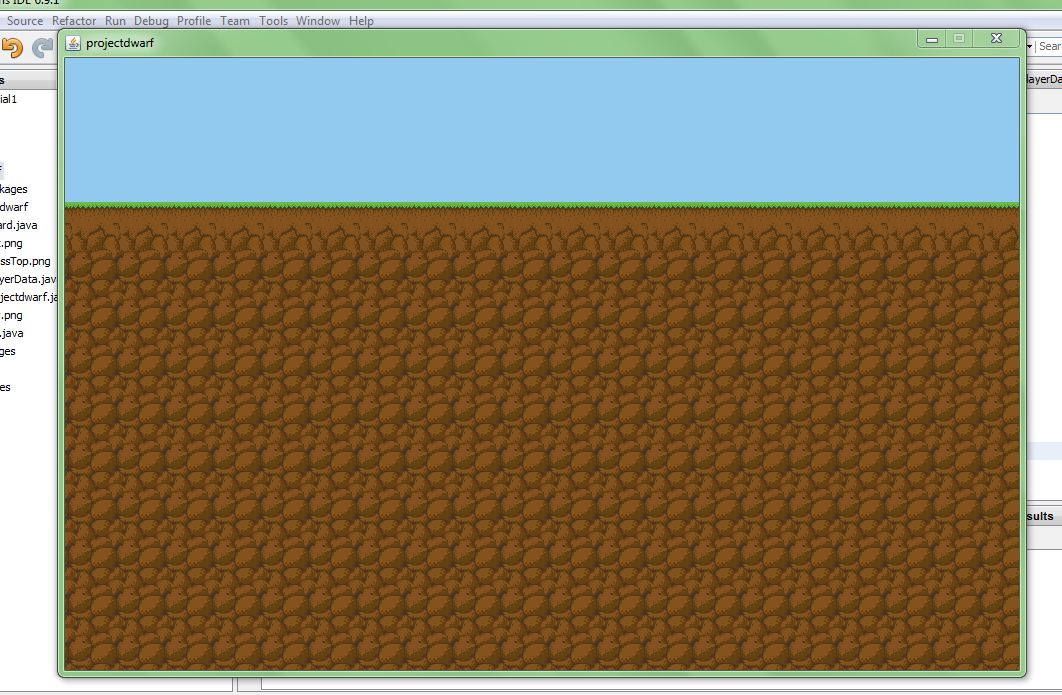 Eventually after a few months of work we had implemented a very basic dwarf into the engine. In case you are wondering yes that was repurposed spelunky art that we used to quickly develop the pathfinding.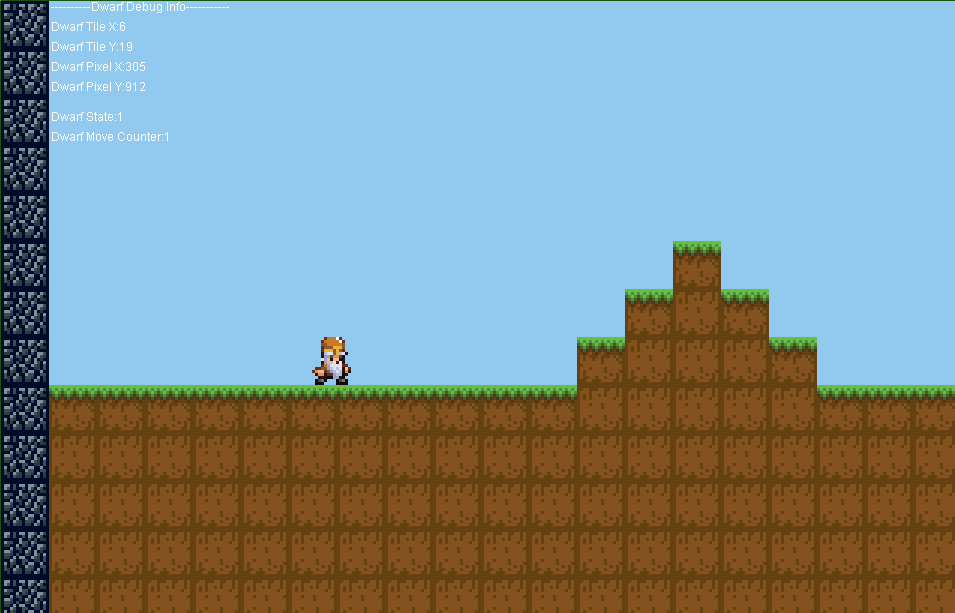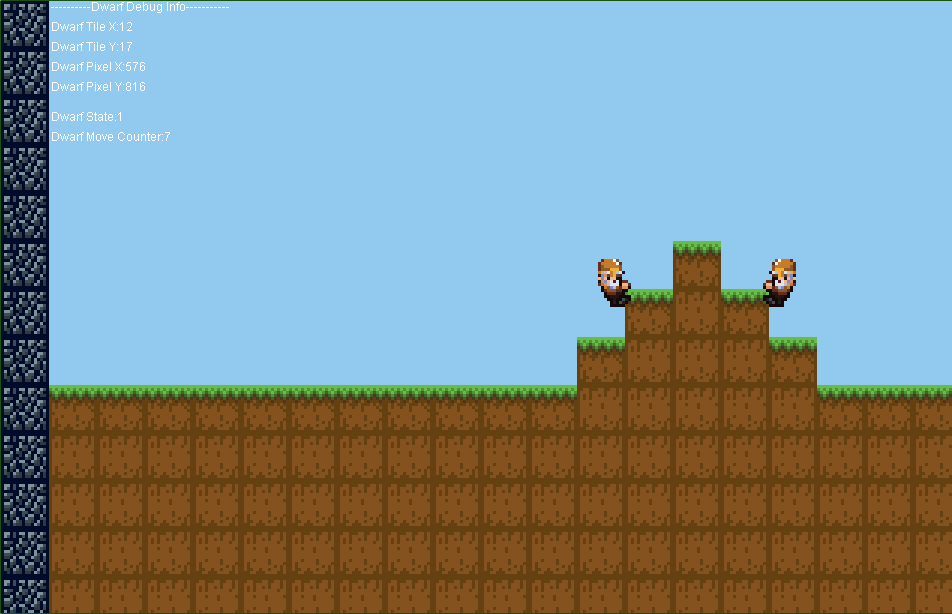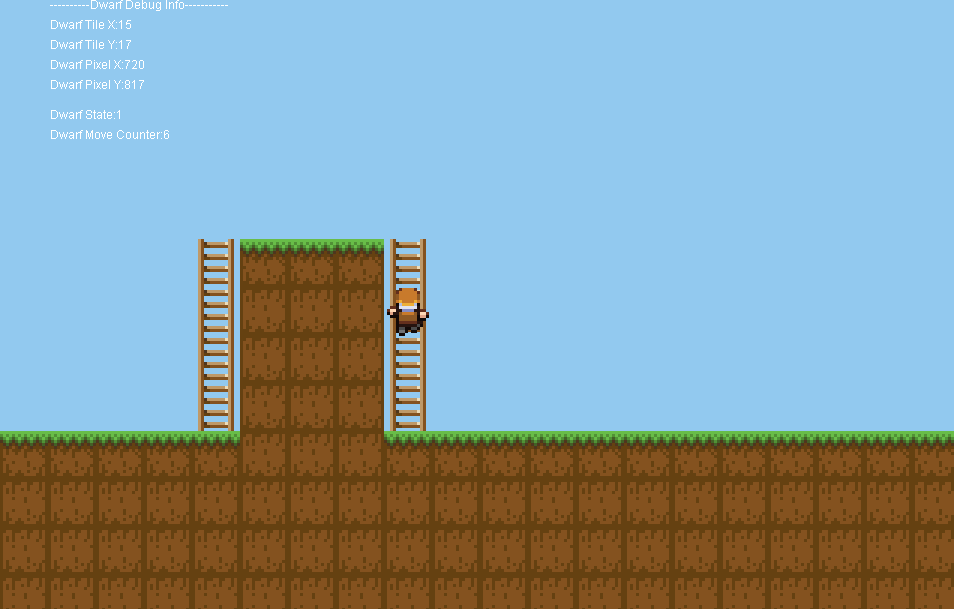 Finally after months of work we released a very crude tech demo we like to call Alpha 1, showing off basic dwarf pathfinding and building in-game.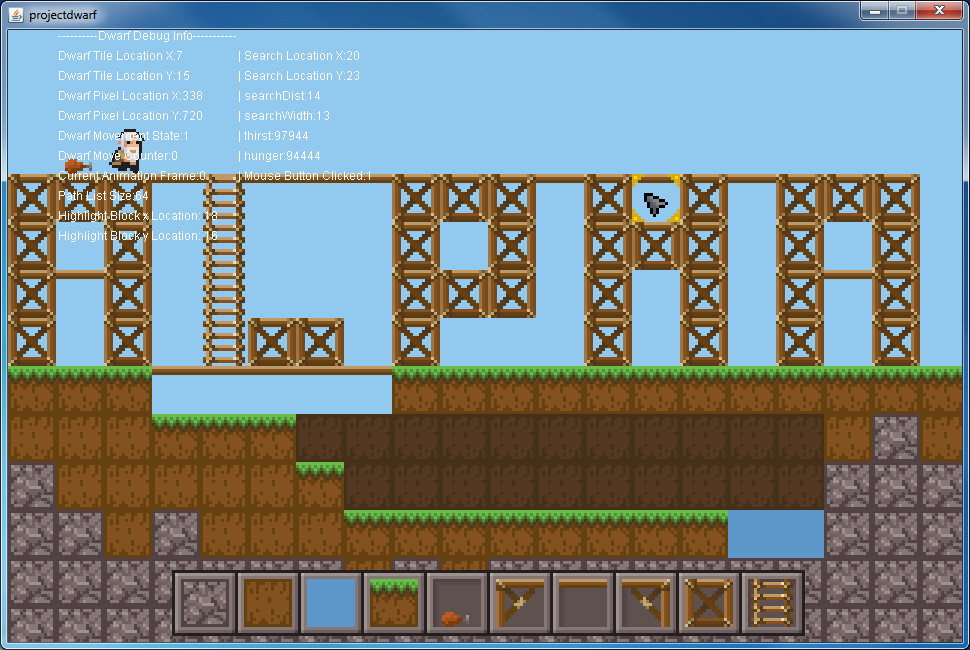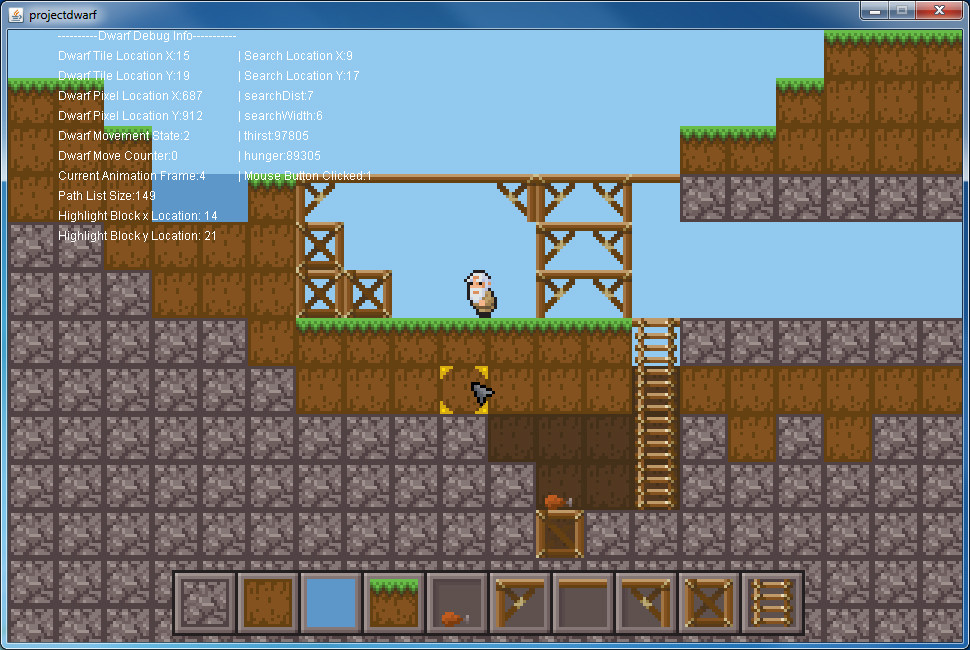 We were very new to the industry (arguably still new even now) and we were quite proud of our work. Developing SoR has been a learning experience from the bottom up and we can't thank our community enough for all the support they've given us (and understandably bad reviews). We really do read everyone's comment and we are doing our best to fix up many of the issues you guys have with the game. Believe us, we want this game to be every bit as awesome as our community does and amateur development aside we have been working out non-dwarven butts off on fixes many of the issues and implementing new features into the game.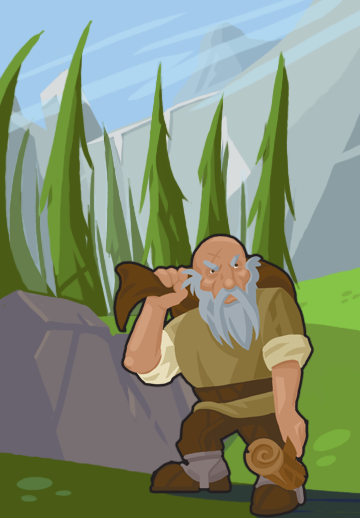 As always don't forget to follow us on Twitter, Facebook, Desura, IndieDB, Blogger, and Steam! You can now subscribe to our Pixel Pushers Podcast on iTunes!