Torn up Note: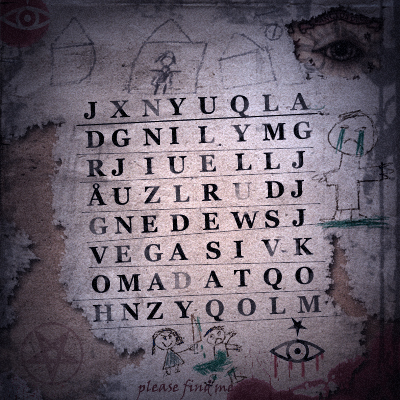 Status Report:
Holy Schmoly! This has been a busy couple of weeks! Two weapons into the game, an NPC, two maps, damn! Milo has spent some time in his recording studio, piecing together some dialogue for one of the key NPCs of the game, and Henri has been mapping like crazy! The whole Digital Extremists lounge has been rockin'! We're also currently piecing together a sweet video teaser for you guys, so keep your eyes and ears peeled for a fudging river o' awesomesauce of doom from hell!
Media release:
Vacancies:
Programmer:
Knowledge about writing code in the language of C++ required. Must have worked on at least one other Half-Life 2 modification. Must be open to be called 'Spike', 'Doc' or 'Scooter', at all times.
We already have one programmer, if you apply for this position you will be the secondary programmer. Knowledge of how to cook ravioli is a plus.
Level Artist:
Good knowledge about Hammer required. Must be able to create realistic and creepy looking outdoor environments that would fit Visage. If you think you've got what it takes, please send Milo-rd a PM here on moddb.
Animator:
Well... Come on... You must be a sweet animator! :P
Note to all applicicants:
It might take us several days to answer to your application. Also, please tell us a bit about yourself if you want to apply. Applications like one that I got the other day (see below), will be shoved up into cyber-ass.
"hi, i can map. i kno hammer pretty good i made this map.. what u want me to make??"
But we welcome you all to apply, even if you were raised by monkeys. So please do! :)