A Message from The Game Brewery:
Due to my full-time job and need to feed my family, I've had to cut back on production of video game projects over the last year. That's left my latest two projects, Agent of Fate and Triune, unfinished. It's been roughly four months since I've touched either. After becoming frustrated with my own lack of progress, I've decided to release these to the world. Both of these games are in an alpha state. They are playable and there is several hours worth of content in each. I've detailed below in the ways that Agent of Fate and Triune are unfinished as well as the working features. If there's any enthusiasm, there's a large possiblity that I'll continue development on one or both.
Agent of Fate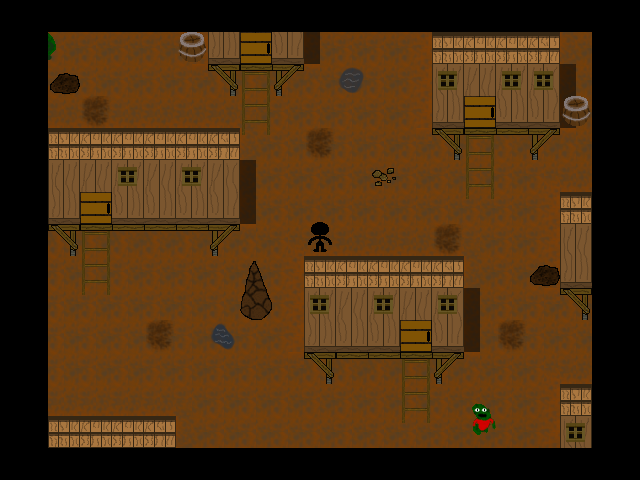 Here's a picture of Pickle Town. It was originally going to be a Goblin Village but I can't draw goblins. I can draw pickle people, though.
Overview:
Agent of Fate is a turn-based RPG with Earthbound-style combat. The player takes on four avatars and is tasked with fixing an insane world's problems. The main design concept was simplicity. Everything is meant to be simple and easy. This was my attempt at messing with the ways a narrative is presented to the player.
Features:
turn-based RPG combat
hats
can be completed
full narration
horrible custom art
humorous story
some custom music tracks (Soundcloud.com)
controller support
bestiary
Problems:
audio bugs
missing art assets
unfinished boss battles
occasional crashes
no credits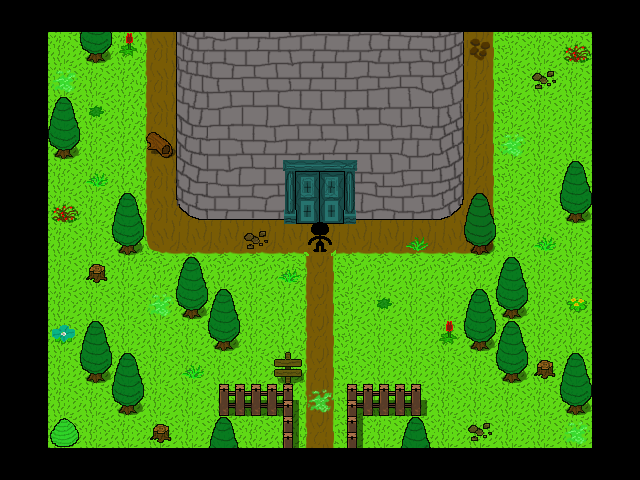 The character's sprite was a trial I did and just went, "Screw it, good enough".
Triune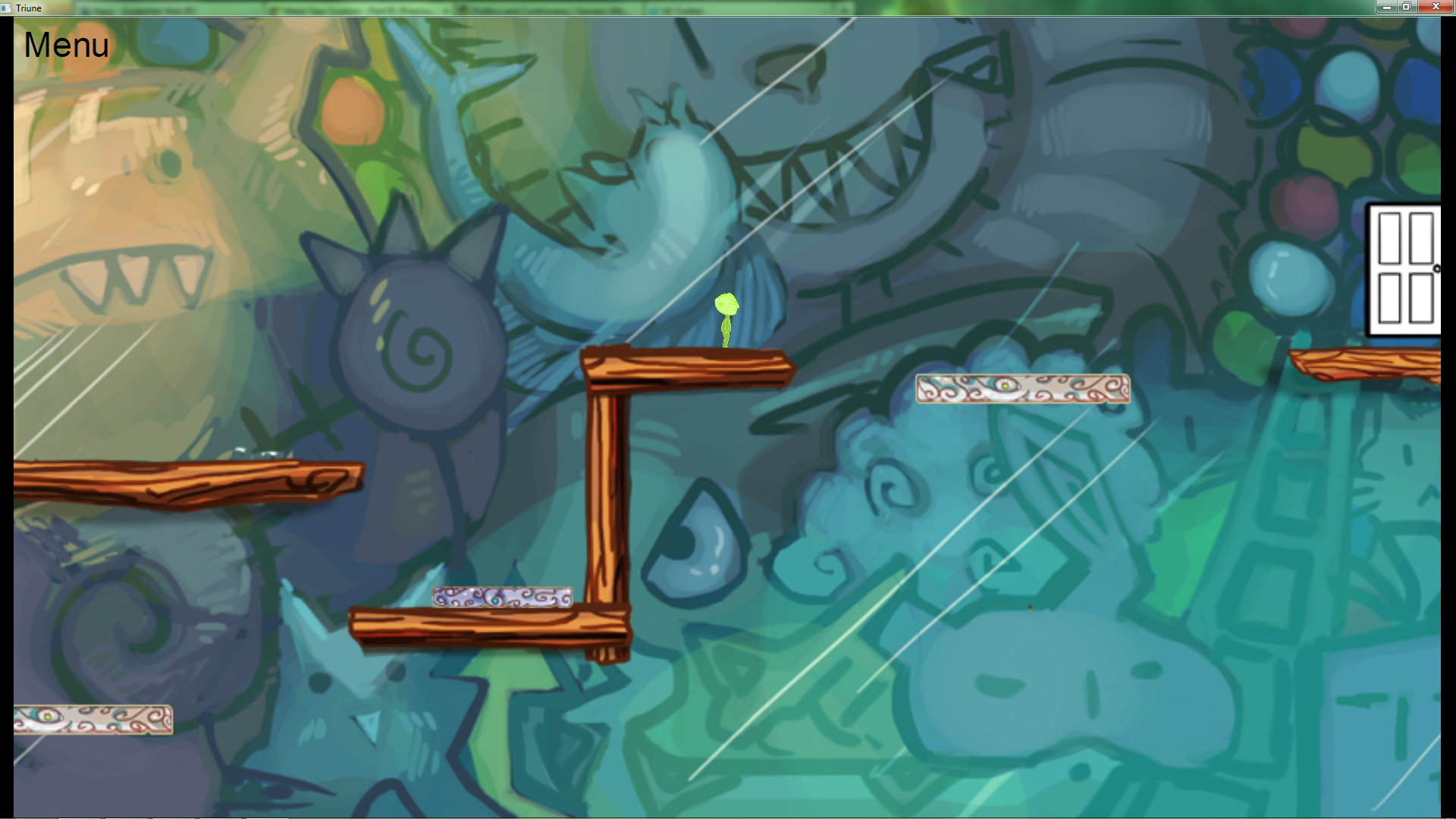 This is what a level currently looks like.
Overview:
Triune is a puzzle-platformer where the player is able to create their own platforms. There is a point system in place which limites the amount of platforms that the player can use in a given level. There are seven available platforms. There is a progression system in place where with each level completed the player either unlocks a new platform or another point they can spend. Each level features one challenge that can only be done after the level is completed once.
Features:
Problems:
world three is not complete
broken menus
many missing art assets
occasional crashes
some gameplay bugs
music not implemented for worlds two & three
no credits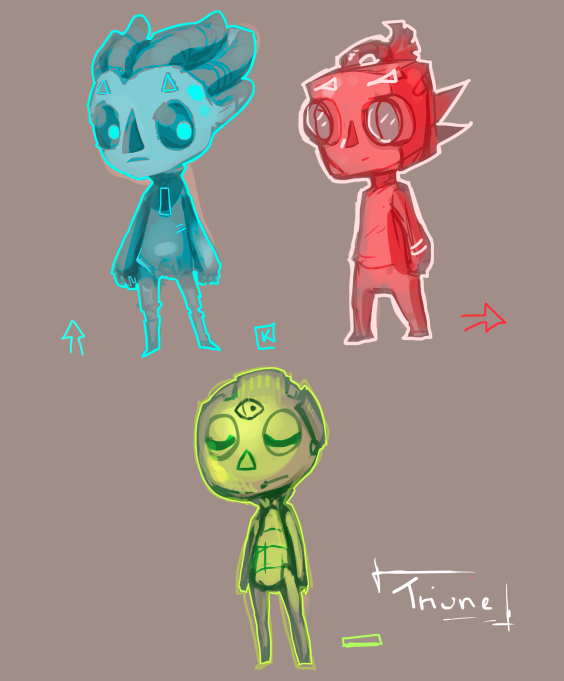 Character art.