The first to maps of the game are nearly finished, mostly decorated and in need of just some decorative touch ups.
The second map is now a 4 way hub, connected to the station, moon, southern and western zones.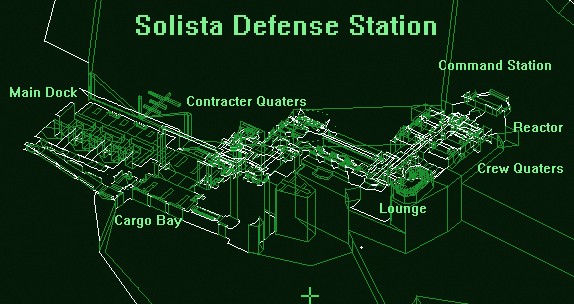 The first level is the Solista Defense Station, orbiting the planet Terra, viewed from northern windows, and between the moon which is visible in the southern windows. I know theirs no directions in space, but for map purposes, that's where they can be seen from the station.
You begin in the Contractor's Quarters, other NPCs located in these quarters will be the ones giving you missions. The cargo bay shuttle takes you to Terra.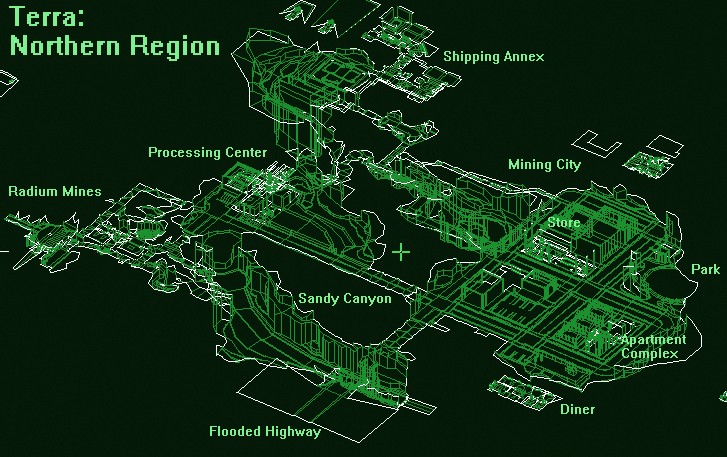 The second level is the northern region of Terra. You dock at the Shipping Annex which has been invaded by sec-droids, you'll be informed in-game that the Radium Mines and Processing Center have also been invaded, however the city is currently safe. The south bridge to the next major city has been destroyed and the zone beyond is flooded.
The radium mines and a secret location lead to the western region, passing the broken bridge takes you to the southern region which features and flooded city which is about half done itself.
So with these maps nearly done, I can begin finishing off the adjacent Terra maps, I've locked out the way to Luna, Terra's moon and will be working on that after the two other Terra maps are more developed.
Also added a bush, you can duck into big ones and they produce a nice effect. Although I'm not totally pleased with how it looks, sometime I'll be revamping some of the voxel models. I also have a number of new textures to create to give some more variety.
NPC/Monster work needs to be touched up for the first two enemies, and then interaction with NPCs.
NPCs that aren't enemies will incur penalties if you kill them, also if you attack of 'knock out' one of them. I'll have it so if you use the wrench on an NPC, you'll just knock them into a sleeping state, awakening some time later. You'll only be lightly penalized.
Currently I'm thinking -100 credits for assault, -1000 to -5000 for murder. Some NPC deaths could lead in you getting kicked out of the group or an end game, I haven't decided if I'll take it that far.