Hi guys, Twistyper alpha 1.0 has been released!

Information:
- 656mb Installer, almost 2gb installed.
- All 24 playable levels with no restriction.
- Customized Input
- Change for better Graphic quality when you start the game for the first time.(Mainmenu-->Option)
- Depth of field & Motion Blur Option On/off for high quality.
- Tips: Character's speed (sometimes jump height) should not be added too much points. You'll find it hard to control with high speed. (5/10 points are fine)
- Try to earn money by doing Combos or picking Coins. You won't really need Boost items until stage 5.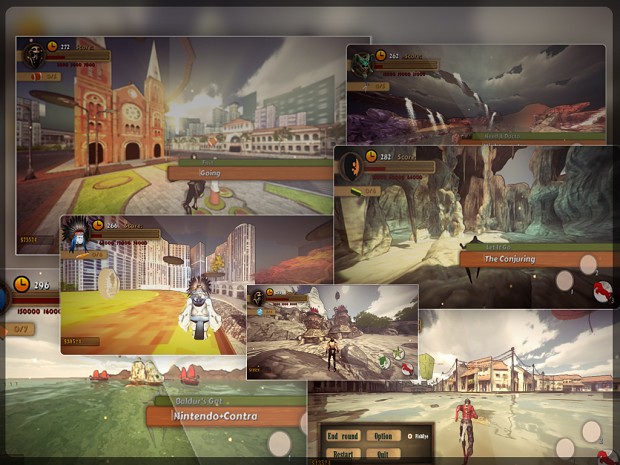 System Requirement:
- Processor: Pentium -1.6 GHz or above
- System RAM: 1GB or above
- DirectX Version: 9.0 or above
- Video RAM: 512MB or above
If you let me know what you think, it would be great! Criticism and Commments welcome!