Cinders Magic features "Cinder", a magical black cat tasked with the objective of delivering a magical potion to her witch in Pumpkin Town by completing 55 challenging levels full of Halloween surprises and fun. As tiles match, objects come to life that rise, fall, jump, twist, turn, and some will randomly appear or magically vanish. For example, by matching cauldron tiles, bubbles appear that needs tapping. And watch out for the jumping cats, scurrying mice, the falling eye of newt and even the occasional ghost appearing out of nowhere! The power gems you can discover for yourself!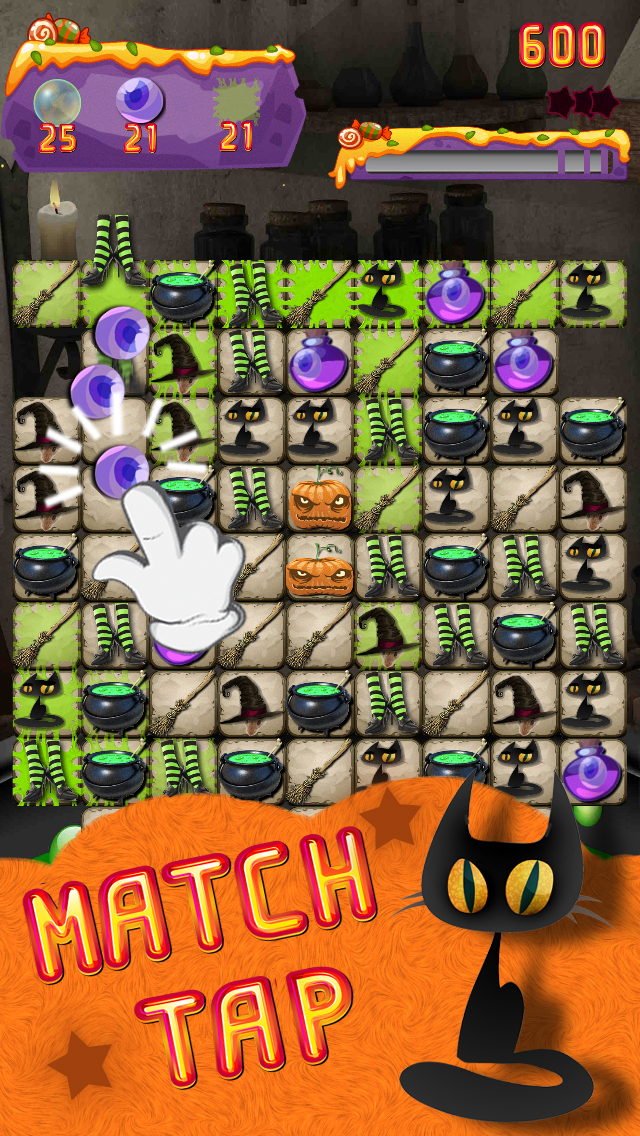 Cinders Magic offers great gameplay and comes with an endless "litter-box" mode and an intriguing story-mode telling the tale of how Cinder the cat ended up becoming a witch's familiar! With is exciting features, intuitive controls, handcrafted levels and great graphics and sounds, Cinders Magic is a fantastic casual game suitable to players of all ages and experience levels.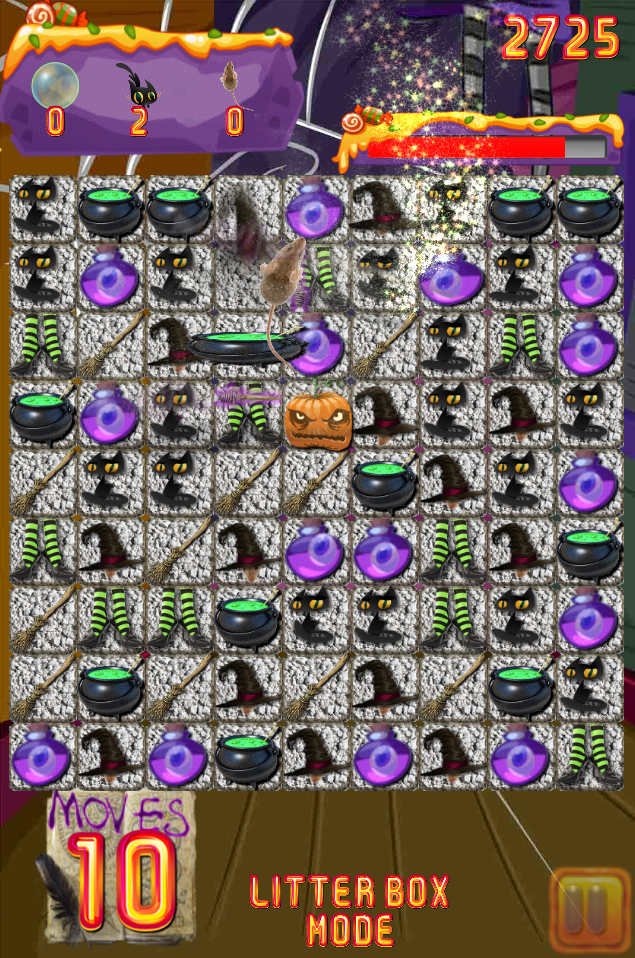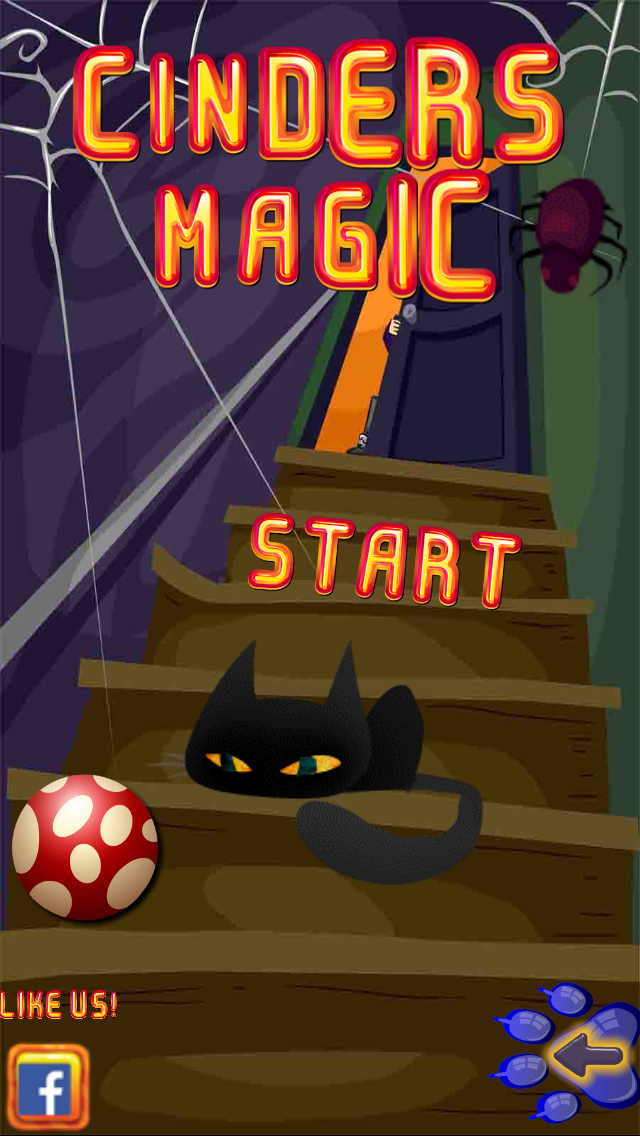 FEATURES:
• Simple Truth Spell reveals no hidden payments, pay once and own the game!
• Easy to match, challenging to master the tapping!
• Story mode - Cinders will entertain you with a complete story of how she became the witch's familiar.
• Litter Box Mode -- play an endless Match &Tap game.
• 55 handcrafted levels!
• Leaderboards to watch your competitors!
• Animated gems: itchy witchy shoes, idle black cat, jar with floating eye of newt and peek-a-boo mouse.