We're happy to announce the release of Twist My Jewels - free android puzzle gem-matching game.
The idea behind it was to take original Bejewled concept and twist it to our liking. The game rewards risk and even though it's easy to pick up and just play it's hard to master. We're sure that anyone who'll give it a fair shot will love it!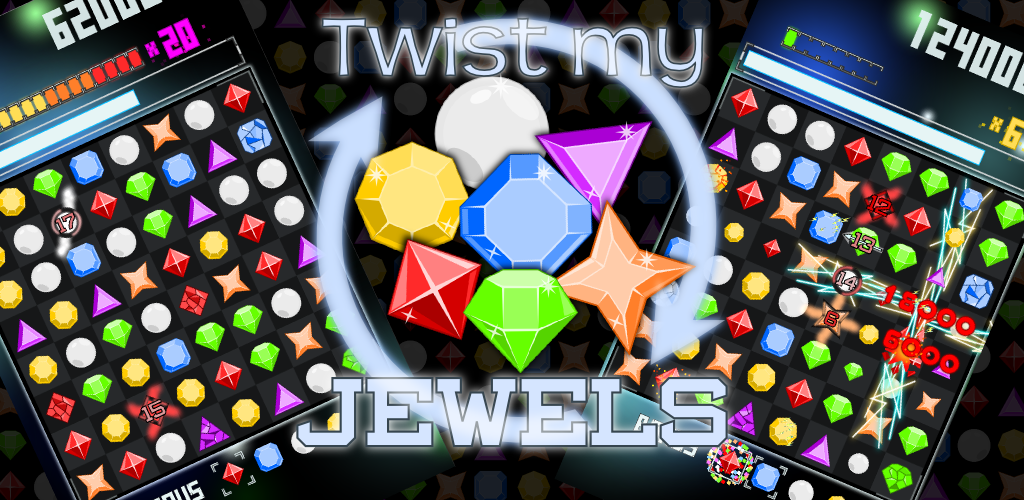 So, get it FREE on Google Play Store or...
-> HERE <-