This week, I've been working a lot on some new additions to the gameplay of Groovy Invaders.
For starters, I just finished making the third boss in the game, the Super UFO. A stronger and faster version of the normal enemies in the game.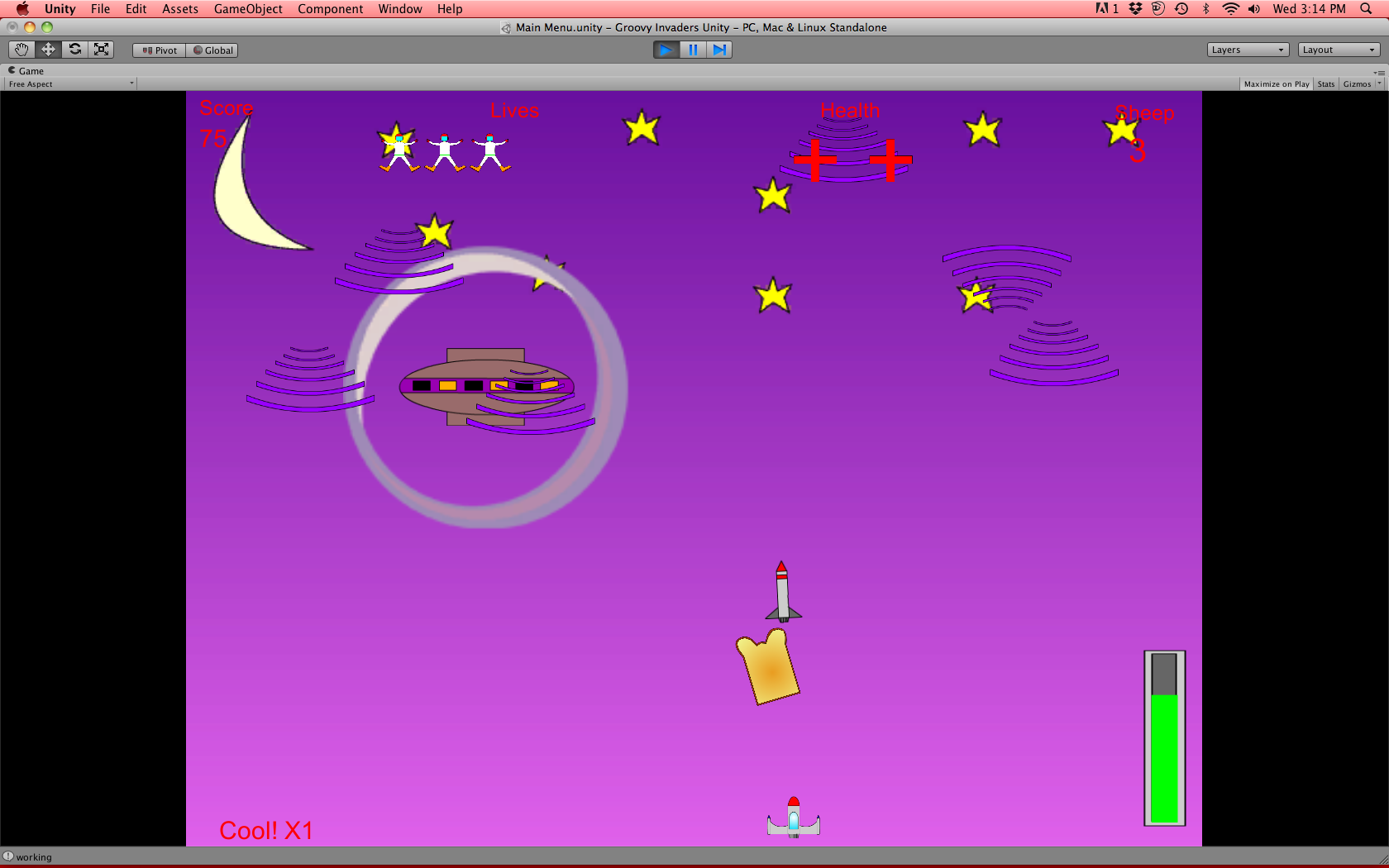 The Super UFO comes equipped with a shield, and you need to take it out first using your charge shots. It fires several sonic blasts at once, and continues to fire more and more at a time as the battle goes on. Its shield will also regenerate, so you need to do damage quickly once its down.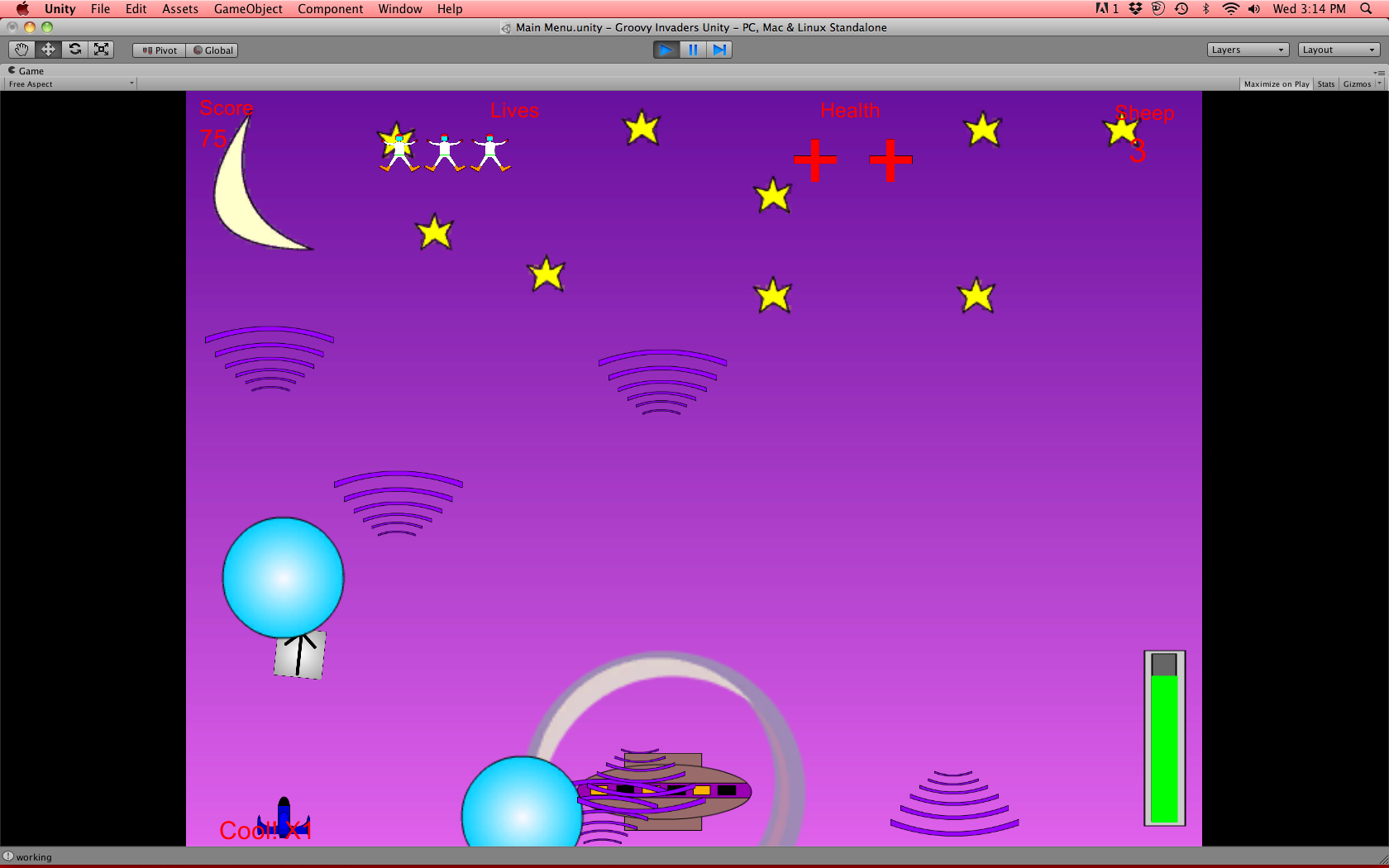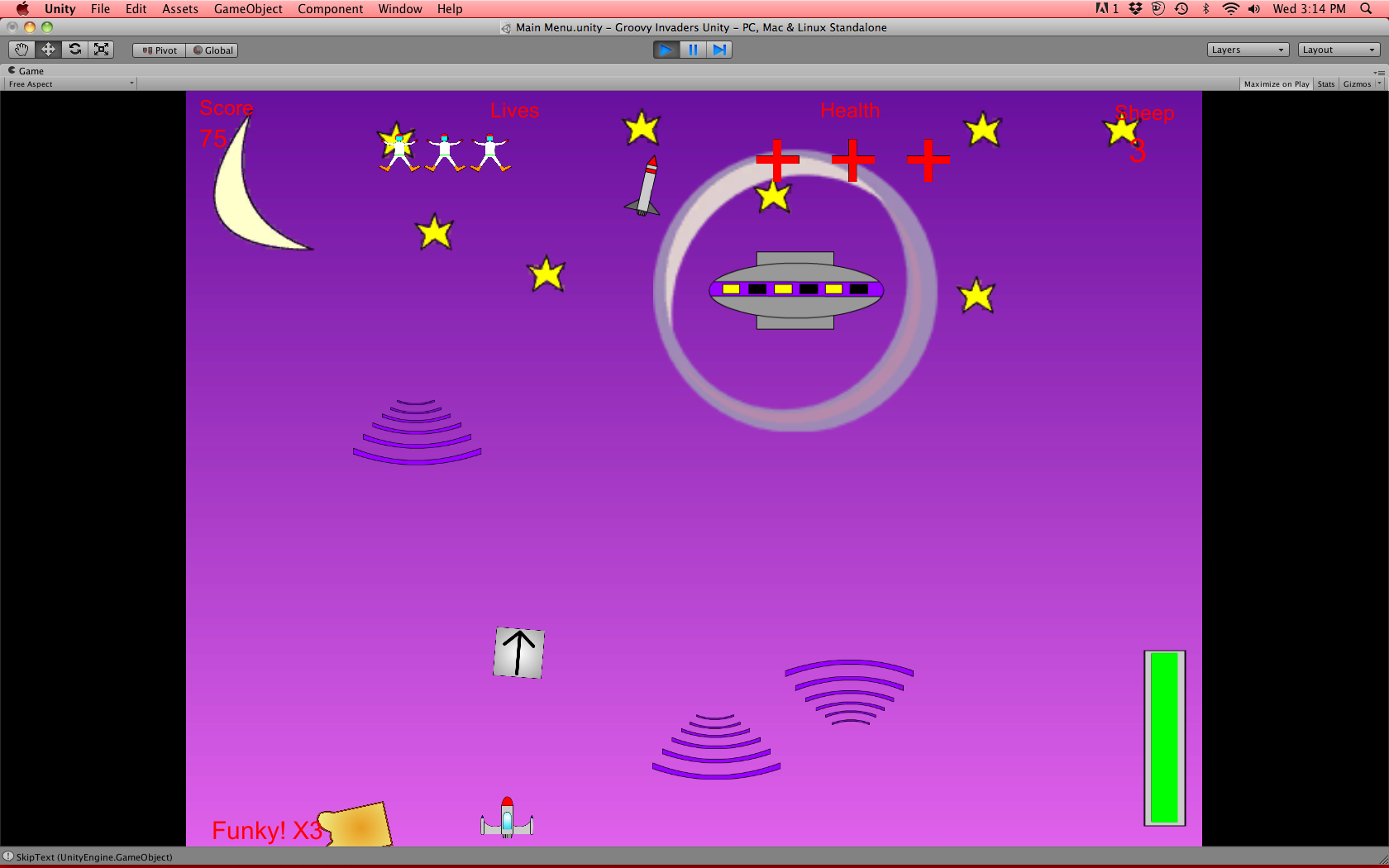 And speaking of shields, I've added them for any enemy type in the game. Just like the Super UFO, you need to use Charge Attacks to destroy them for a brief period. But they will regenerate if the enemy is not destroyed quickly.
One more thing we've done is made it so the Space Snacks your ship collects won't fall off the screen! They'll hang at the bottom for a few seconds for the player to pick up, but will disappear after a few seconds. The same goes for Groovy Tokens that you collect for bonus rounds.
We'll be adding another Space Snack for Funky Mike to eat! It's Sprint! Lemon Lime Cola, and it completely refills your green energy bar that you use for your dashing and turbo fire! Here is an early picture of what It will look like.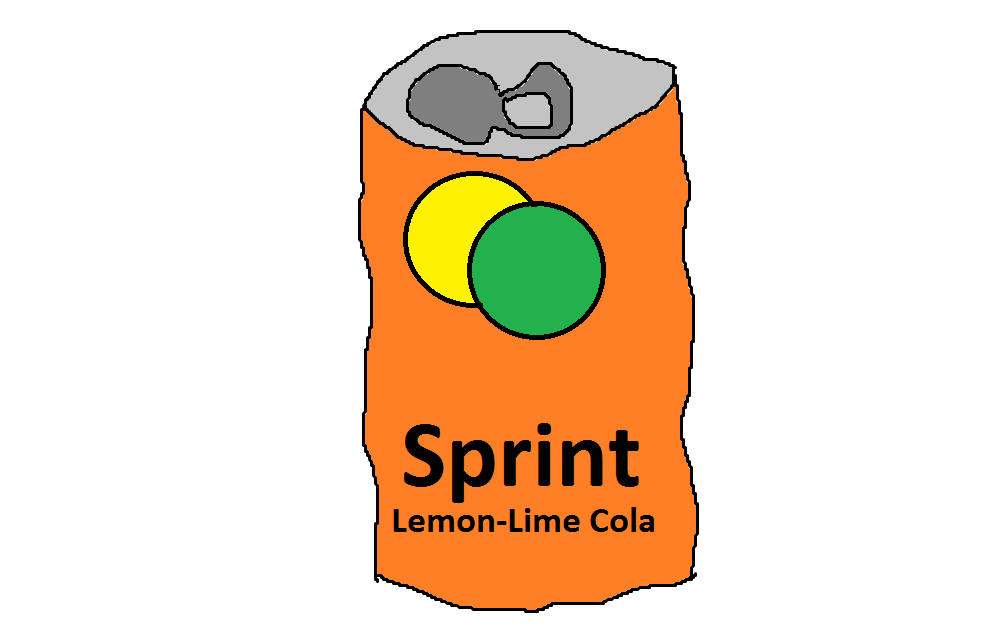 The next thing I plan to work on is level 15 of Groovy Invaders, and get the Super U.F.O Included in a level!
Thanks for reading, and come download the current version of Groovy Invaders.
Now available for free for PC and MAC. Please let me know if you find any bugs or ways that might improve the game play. Any help would be greatly appreciated.