Update September 17th, 2013
Development continues on towards version 1.1 of Swipe Tap Smash. However, I've been in a slight holding pattern as I wait for some new content to be delivered (music and art). In the meantime, I have been making minor tweaks to the gameplay, and adding features I wanted to have in version 1.1 but thought I wouldn't have time.
Replayable Tutorial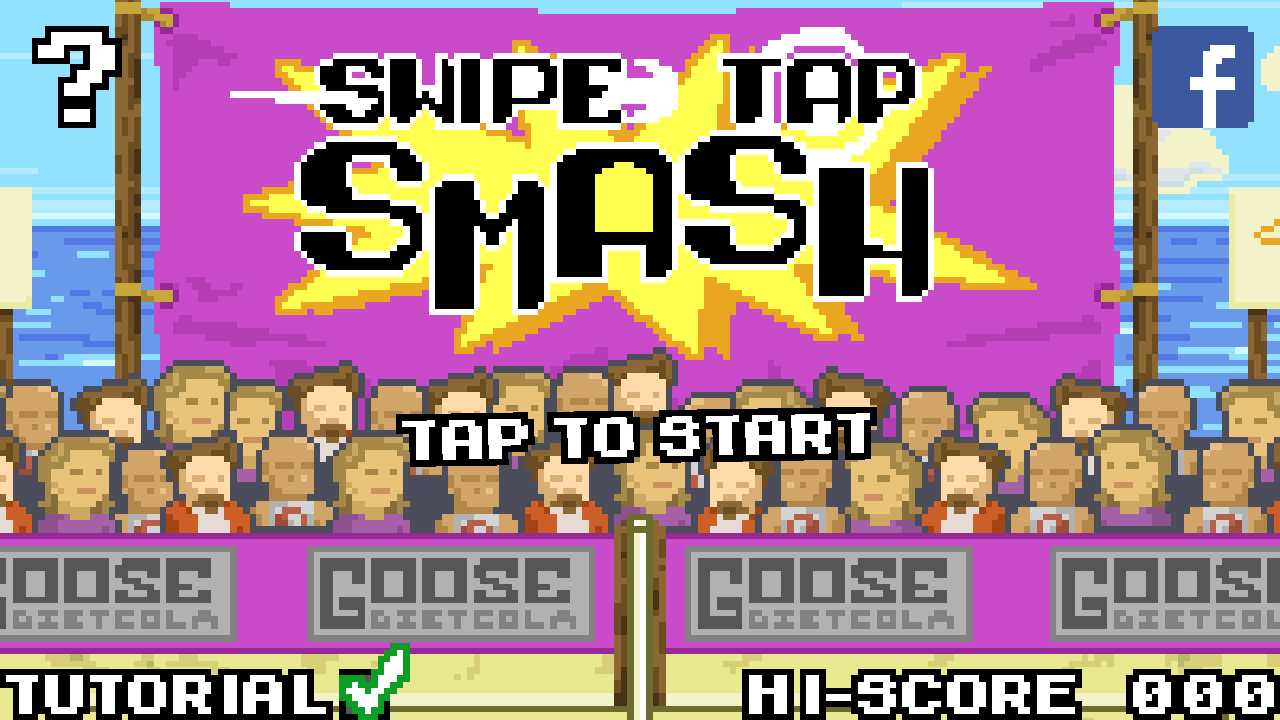 The controls in the game, although simple, aren't super intuitive so a tutorial has been a big help in introducing players to the game. However, once a player finished the tutorial, it was never seen again. It would be great to be able to play through it again as a refresher, or when showing the game to friends, so I added the ability to replay it. This is done with a simple check box on the main menu (bottom left of the above screen shot).
Particle Effects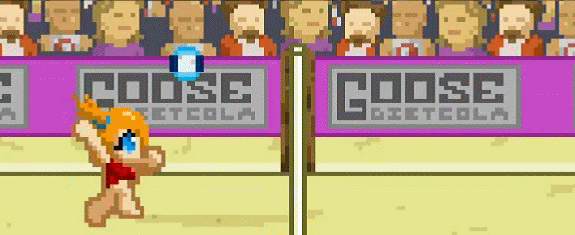 One big missing piece to my code base is a decent particle system. I spent a little bit of time putting a simple particle system together this week, so now it will be a little easier to do quick one off effects, like the Smash effect shown above.I'm still not totally sold on having particle effects in a retro game. I find it breaks the aesthetic a bit, similar to having hi-res gradients or an HD HUD on a low res game.
What do you think?
Camera Zoom
I added the ability to do some basic camera zoom with blending. I could always zoom; that's how I get the low res look at 720p (the game is actually running at 160x90 but scaled way up). However, I never had anything in place to change that zoom amount dynamically.Here is an example of where I use it to make the Smash hit feel more intense.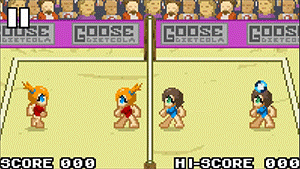 Now here's that same moment without the added camera zoom effect.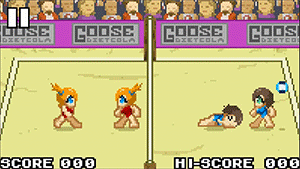 It's obviously not a huge change, but I find a few of these subtle things add up to something significant. It really starts to make the world feel a little more dynamic.
What's Next?
I am really hoping to have version 1.1 of the game shipped by this time next week. Everything on the code side is pretty much done, I am just waiting on a couple more music tracks and hopefully some new artwork for the game.As always, Swipe Tap Smash is already available for purchase on Windows Phone. The updates currently in development will be applied free of charge to any purchases!If you have any thoughts on the game, or development in general, I'd love to hear from you in the comments below! I read them all!