Reminder: Turnover's Steam Greenlight campaign goes live Tuesday, December 9th.
Over the last couple of weeks, things have revolved around art work. I've been trying to touch on all visual aspects of Turnover. I'll continue with this in tandem with level work for the foreseeable future.
Sprite Improvements
I've been going through some of the older sprites and updating them to bring them current, mostly to increase detail and fix perspective. Here's a few shots of some changes.
Here is an updated cubicle desk.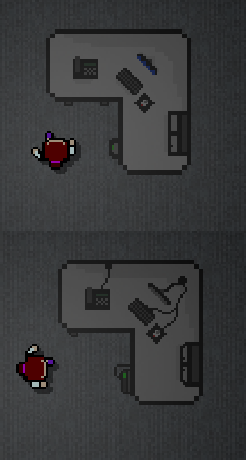 Here's a color variation of that desk.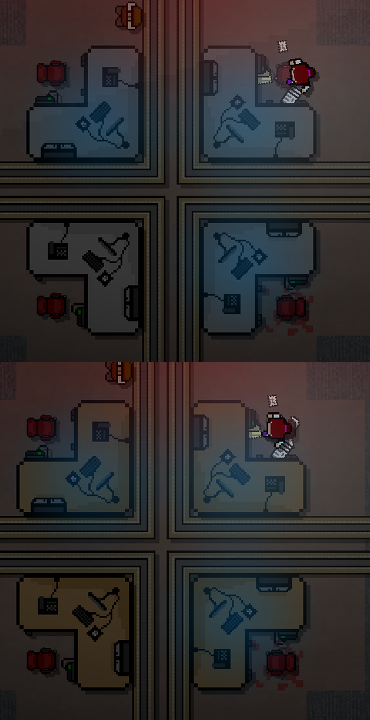 The updated single table.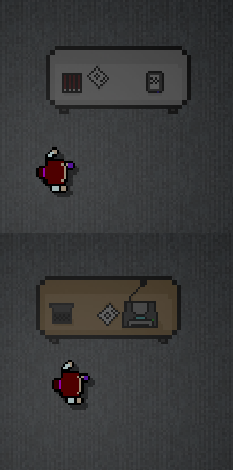 An updated chair sprite.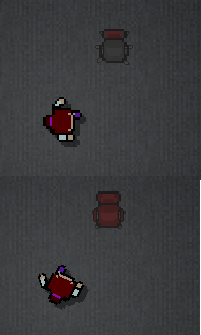 Menu, Style Refresh
Did some repositioning of menu elements. I want to keep menu screens simple, but I'll likely add some more visual flair in the future. The menus aren't top priority at the moment, but I still wanted to touch on them.