The team has come back and expanded to include more artists, all of which have worked together for years on various projects including table top board games, illustration, and other indy game development.
We're currently looking for several self motivated aspiring individuals to contribute to development of Turbulence - all positions require strong English communications skills and strong portfolio in relevant field applied. We appreciate desire to learn and excel above all else.
General Fields:
Designer - Join the teams discussions on game mechanics, design, level design, and bring vision to the game. Drawing / painting skills sought after. Overlapping 3D / UDK skills a plus.
Writer - Must be able to visualize and thoroughly explain ideas. Responsible for bringing life and cohesion to the ideas presented. Overlapping skills and/or desire to learn sought after.
Web Management - Self starter and eloquent English, responsible for the website, updates, the voice of the team. Community outreach, forum moderation, and general busy body. Overlapping 3D skills (prop design, etc) a plus.
Unreal Development Kit:
Programmer - Must be proficient in the UDK, Kismet, Unreal Script, C++ & Java
Level Designer - Must be skilled and experienced in level design, a motivated learner, strong portfolio with no UDK experience will be considered if its clear you adapt quickly, UDK experienced preferred
The current team is very close knit consisting of 4 designers.
Please contact us through PM
new website: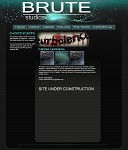 fresh concept art: