Turbo Sloths - racing universe!
Hi, folks. You must be thinking hard and wondering, what the heck the headline, and all those words beneath it, are about? But yes, this is exactly what it reads, and we are into the development of a whole new game, set in a unique world of the devastated planet Turia, inhabited by the one and only intelligent species – the sloths. They have unearthed an extremely valuable and useful mineral, known as Turanium. The newly discovered mineral will render any jet turbine more cost and energy efficient. Turanium has staggeringly contributed to sloths' active thriving and enabled them to subsequently colonize of nearby systems. The planet full of old mines, gravel pits, and harvesting machinery don't appear to be a 'promised land' kind of habitat, but a severe one, unfit for calm and careless life.
Turia can't boast of great variety of hobbies and ways to entertain oneself. There's one sort, however, enjoyed and loved by all, young and old, – the races. When you rig a turanium--powered turbine onto an ordinary car, it will simply end up in the outer space, which will hardly surprise anybody. To keep the turbine at a leash, you need a disgracefully heavy Turbojunk.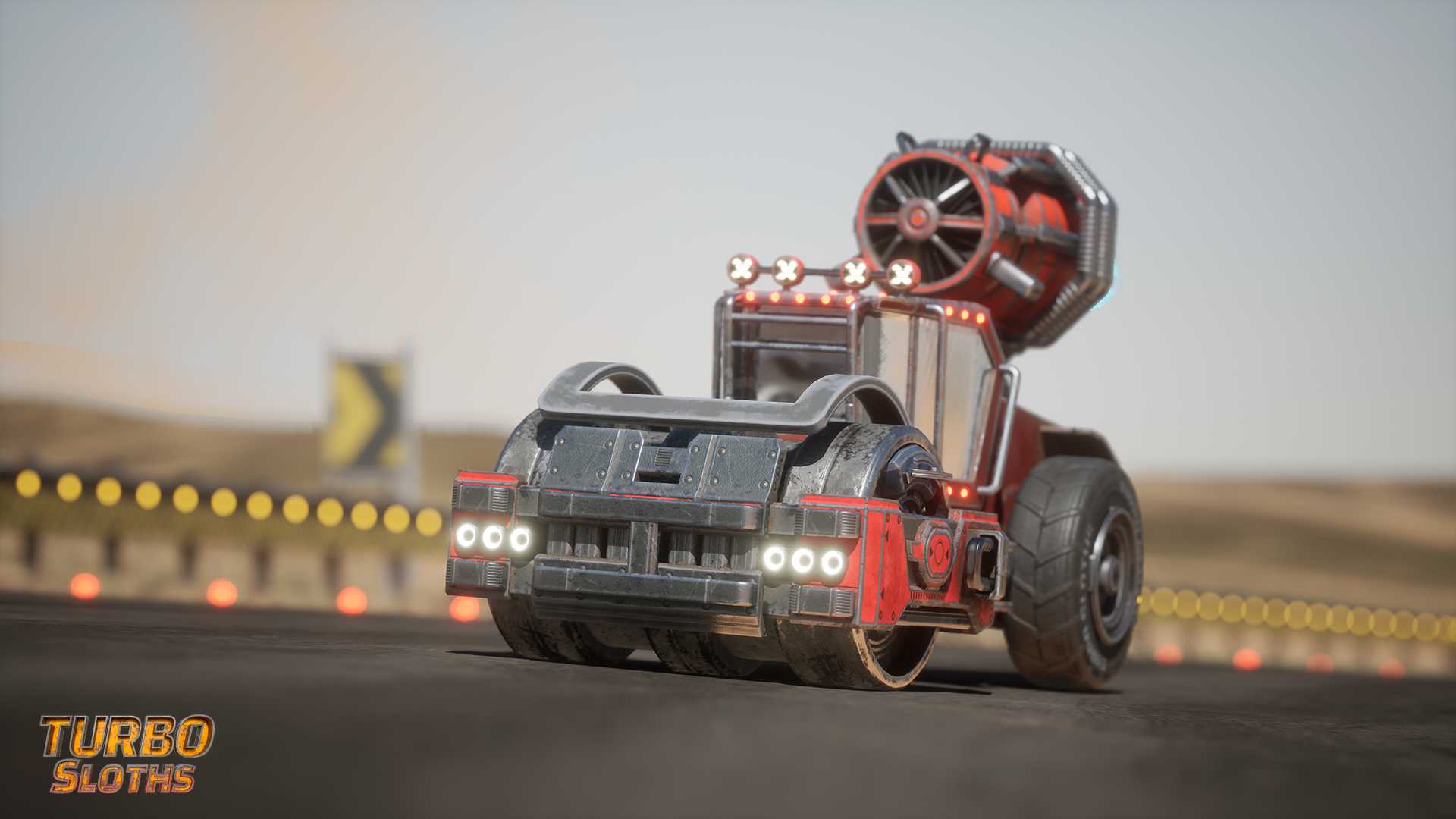 Our journey begins, as a young yet ambitious sloth, hell-bent on racing and winning, stumbles upon a crumbled, mutilated body of a turbojunk. A friend of our protagonist, an old talented mechanic Joe, gives him a hand in rebuilding the vehicle and setting it up for the races to qualify for participation in the Wasteland League, a highly prestigious championship on the whole of Turia.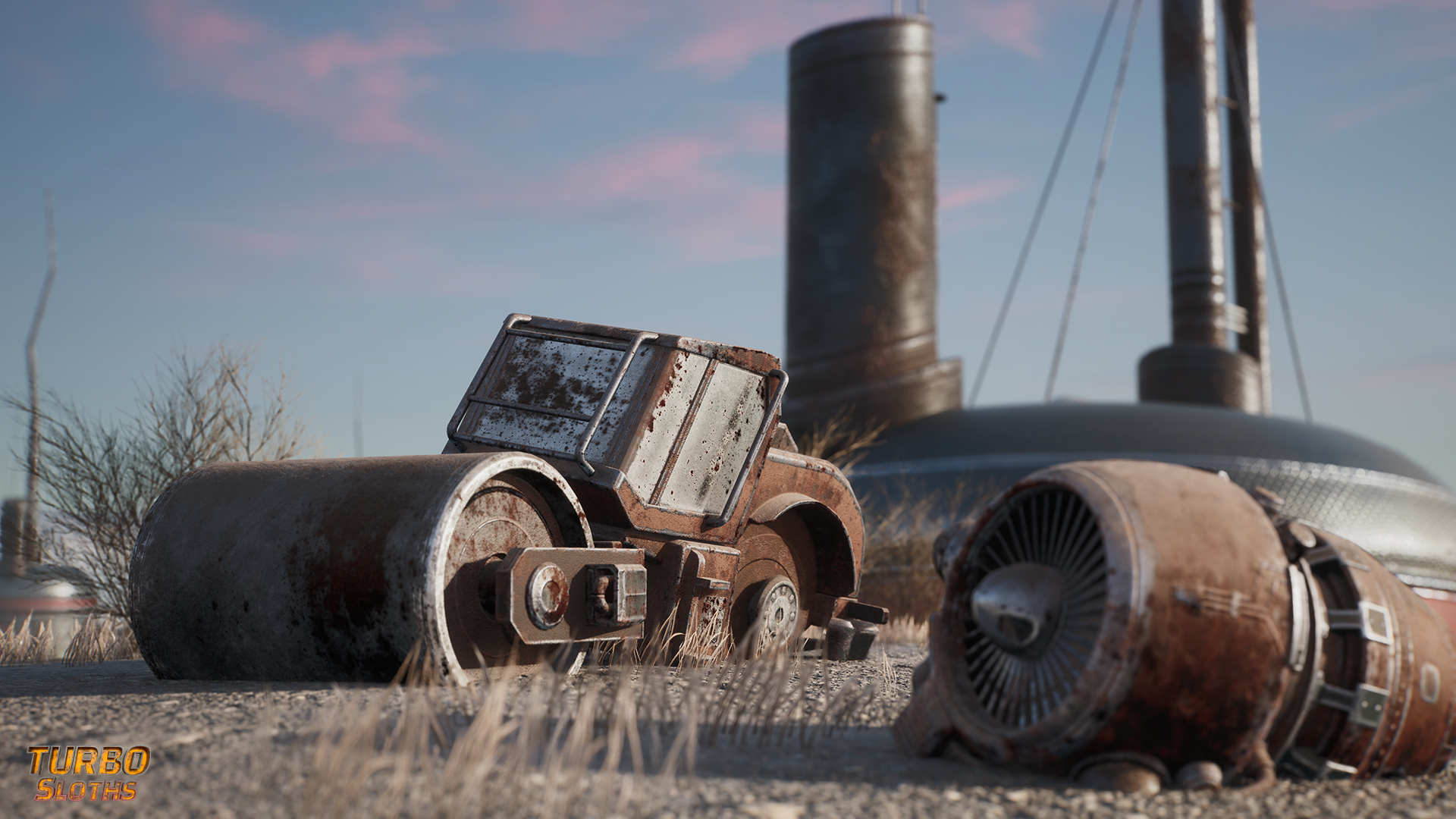 Next off, the players will be enjoying an immersive and entertaining gameplay in the championship, including the use of different types of weaponry, vicious opponents originating from wealthy families, obstacles emerging here and there on the tracks, and, of course, mishaps and hardships of the world, to challenge you.
A word, or two, on gameplay
The game offers an adventure-packed story mode to last approximately 8 hours, an entirely different, new world to explore, and characters inhabiting it to interact with. As you progress through the game, you'll be able to build your very own, unique Turbojunk, upgrade its parts, buy, win and sell them along with visual components.
There are also game modes, which allow you and your party to play in split screen and thus spend a great evening with your friends. For the solo players and those, who don't give a damn about the story, we've come up with the quick race [mode] to simply ride and enjoy Turia's vast various landscapes.
As far as types of races are concerned, you'll enjoy both classical ones, like sprint, lap race, flat-out (i.e., the one to cross the finish line on each subsequent lap last, loses), along with something new.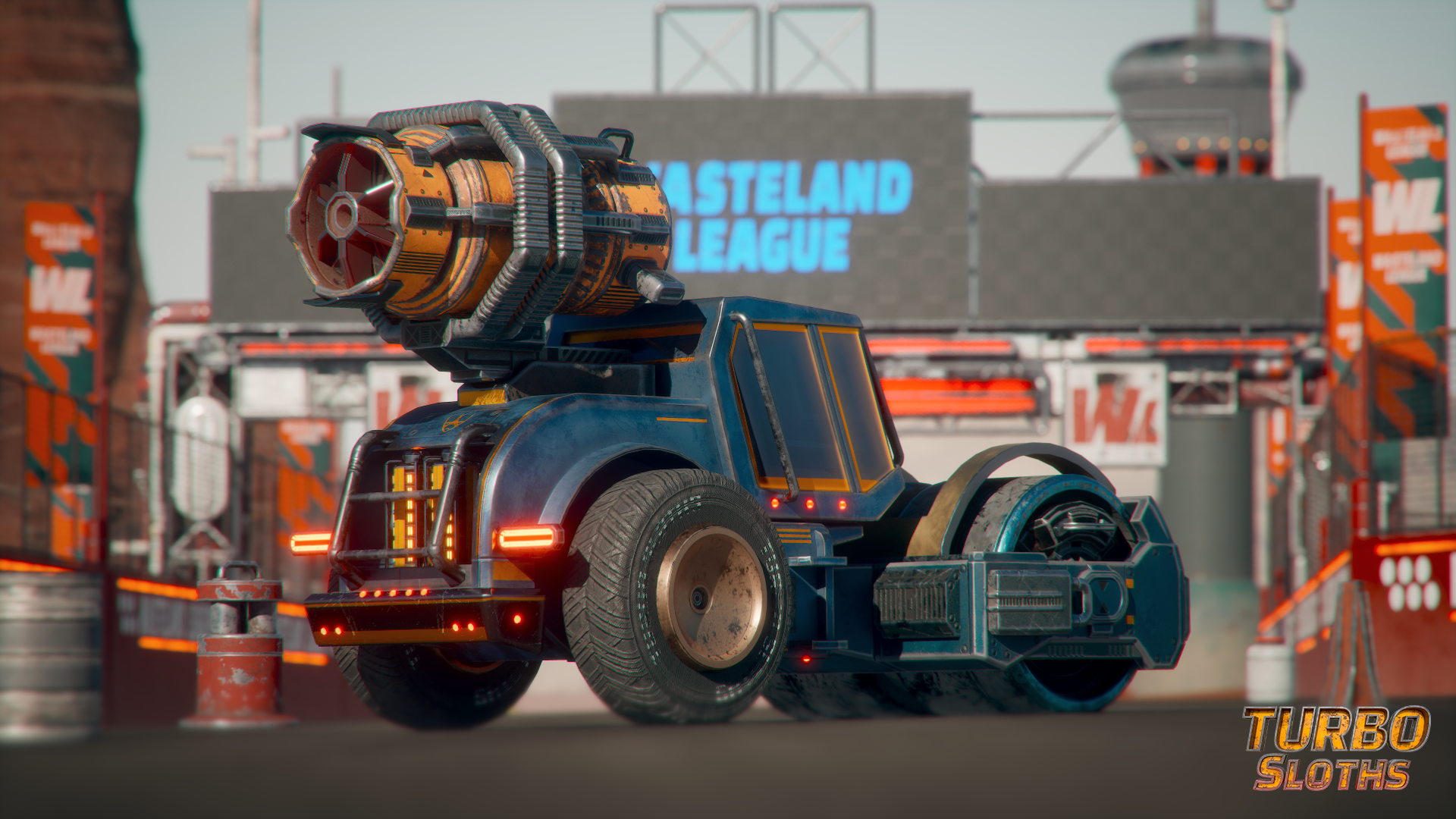 Now, about the weaponry. We've designed a vast array of arms for you to get your opponents out of the way, or at least, to 'spoil their milk', and so to have some fun. When you prepare for a race, here are the weapons for you to press your advantage: rockets, mines, a grenade launcher, and more to play around and experiment with.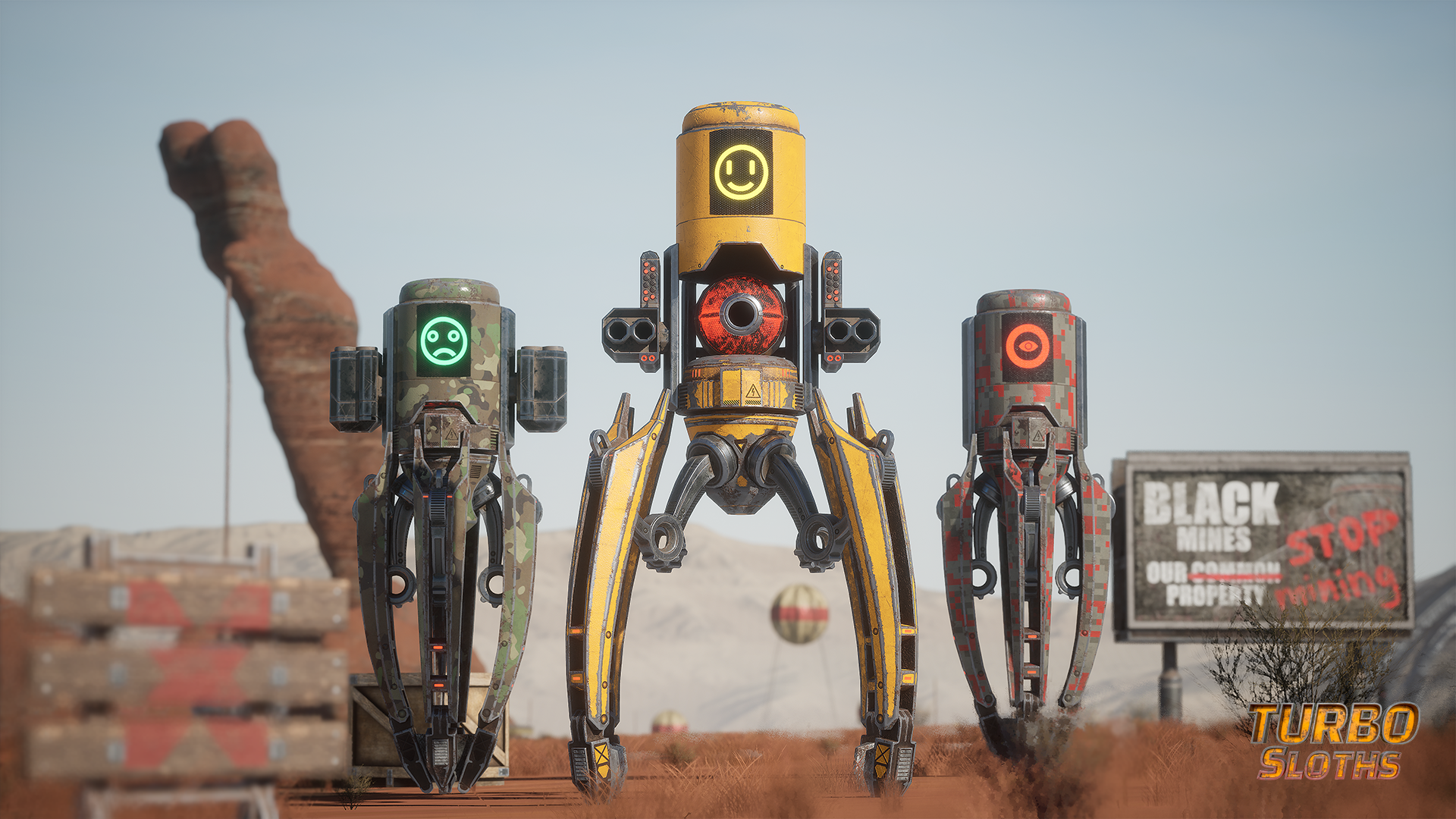 We've worked hard and managed to supercharge the 'nitro' acceleration mechanic to a new level so that it functions in a way, never seen in racing games before.
The tracks will also be loaded with multiple obstacles to interfere with your racing and slow you down, like fuel barrels, robots that rush out of their hideouts and explode, different traps and stationed rocket launchers.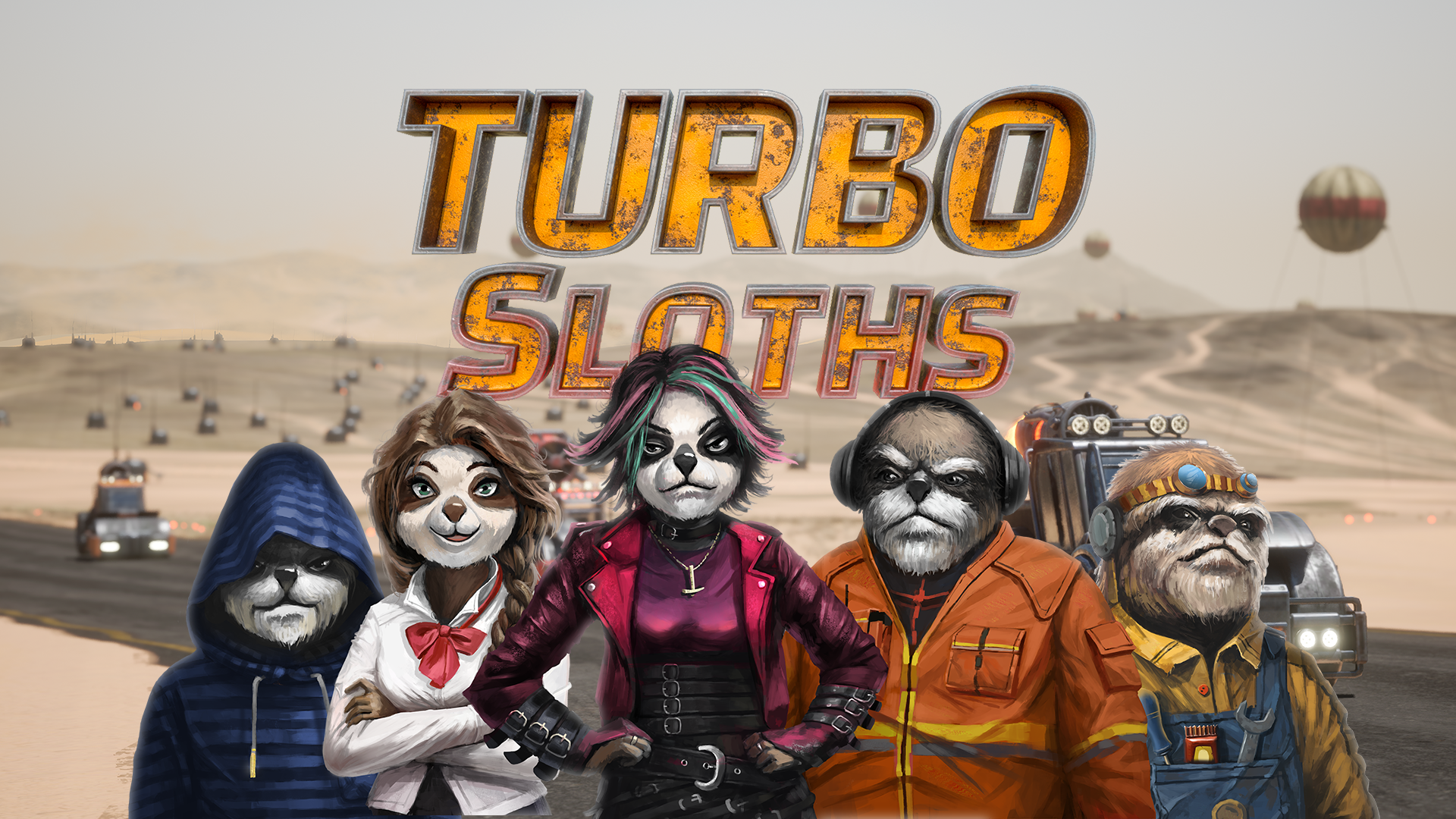 If you're an admirer of old-school racing games, yet remain open for something new in the genre, the game might very end up being among your favourite ones. We are working to bring a refreshment to the racing, to combine aspects believed to be incompatible with one another.
We would greatly appreciate, if you put the game on your Steam wish list and subscribe to our channels, pages, and/or feeds on social networks.
Thank you very much.