Hello everyone! We're happy to announce that we're pushing out patch 1.6 today. Below you'll find the changes that we've made, and is now available on the launcher!
GENERAL
-TSR 2.0 Menu and Intro Movie backported from 2.0
-Rocket warhead effectiveness VS flying vehicles increased to 1 (was 0.8)
-"Unit Ready" announcement no longer plays twice
Infantry
-Veterancy purged from all infantry units, effectively removing it from the game
-Third person camera adjusted to be smoother
-Minor lighting adjustments
-Cyborgs and Enforcers can now drive vehicles
-Umagon anti-vehicle C4 and Toxin Trooper Toxin Grenades removed
-Umagon and Toxin Trooper projectile gravity increased to 0.5 (from 0)
GDI
-Disc Thrower secondary fire removed
-Disc Thrower Gravity changed to 0.5 (from 2.250)
-Disc Thrower Projectile velocity increased to 60 (was 40)
-Disc Thrower range reduced to 100 (was 180)
-Riot Trooper moved up on the purchase list
-Riot Trooper Price reduced to 400 (from 700)
-Shotgun Slug ammo cost reduced to 1 (from 2)
-EMP mines removed from Riot Trooper
-Umagon rifle is no longer burst fire
-Umagon damage up to 33 (from 11)
-Umagon magazine size set to 8 (from 18)
-JumpJet armor reduced to 0 (from 40)
NOD
-Elite Cadre Grenade Launcher now has unlimited ammo
-Cyborgs now have their arm cannon by default
-Toxin Trooper damage up to 30 (from 10)
-Toxin Soldier magazine size set to 10 (from 30)
-Confessor Rifle damage boosted to 18 (from 14)
-Cyborg Commando speed increased to 6 (from 5.5)
-Cyborg Commando now has a flamethrower secondary fire
Vehicles
GDI
-Wolverine Targeting Range increased to 85 (was 75)
-Wolverine MaxEngineTorque increased to 5000 (was 4750)
-Hover MRLS secondary fire removed
-Disruptor Health/Armor increased to 500/500 (was 450/450)
-Disruptor now uses Heavy armor (was Medium)
-Juggernaut Splash Radius increased to 15 (was 12.5)
-ORCA Fighter range increased to 120 (was 90)
-ORCA Bomber Splash Radius increased to 30 (was 15)
-ORCA Bomber Splash Damage increased to 130 (was 120)
-Carryall texture updated
NOD
-Attack Cycle model & physics updated to handle far better, making for a smoother experience
-Tick Tank now uses the same emitter when deployed and undeployed
-MRV now has a repair beam
-MRV range increased to 12 (was 6)
-Cyborg Reaper damage increased to 40 (was 35)
-Cyborg Reaper web removed
-Harpy damage down to 6 (was 8 )
Buildings
-Vulcan Cannon damage reduced to 6 (from 8 )
-RPG Turret damage reduced to 70 (from 80)
-RPG Turret now uses Rocket warhead, making it more effective against vehicles, but less effective against infantry
Levels
General
Ion Storms have been removed from most levels.

TS_Crossroads
- Finally added the missing Gas Station and Local Store to the middle
- New Outposts have been added near each Faction's base in the middle
- Civilian buildings have been added near the GDI base
- The crashed Banshee has been moved closer to the shore and a small car park is now in it's place
- Some texture updates
- Fixed an area where you could go out of bounds
- GDI Base defenses no longer float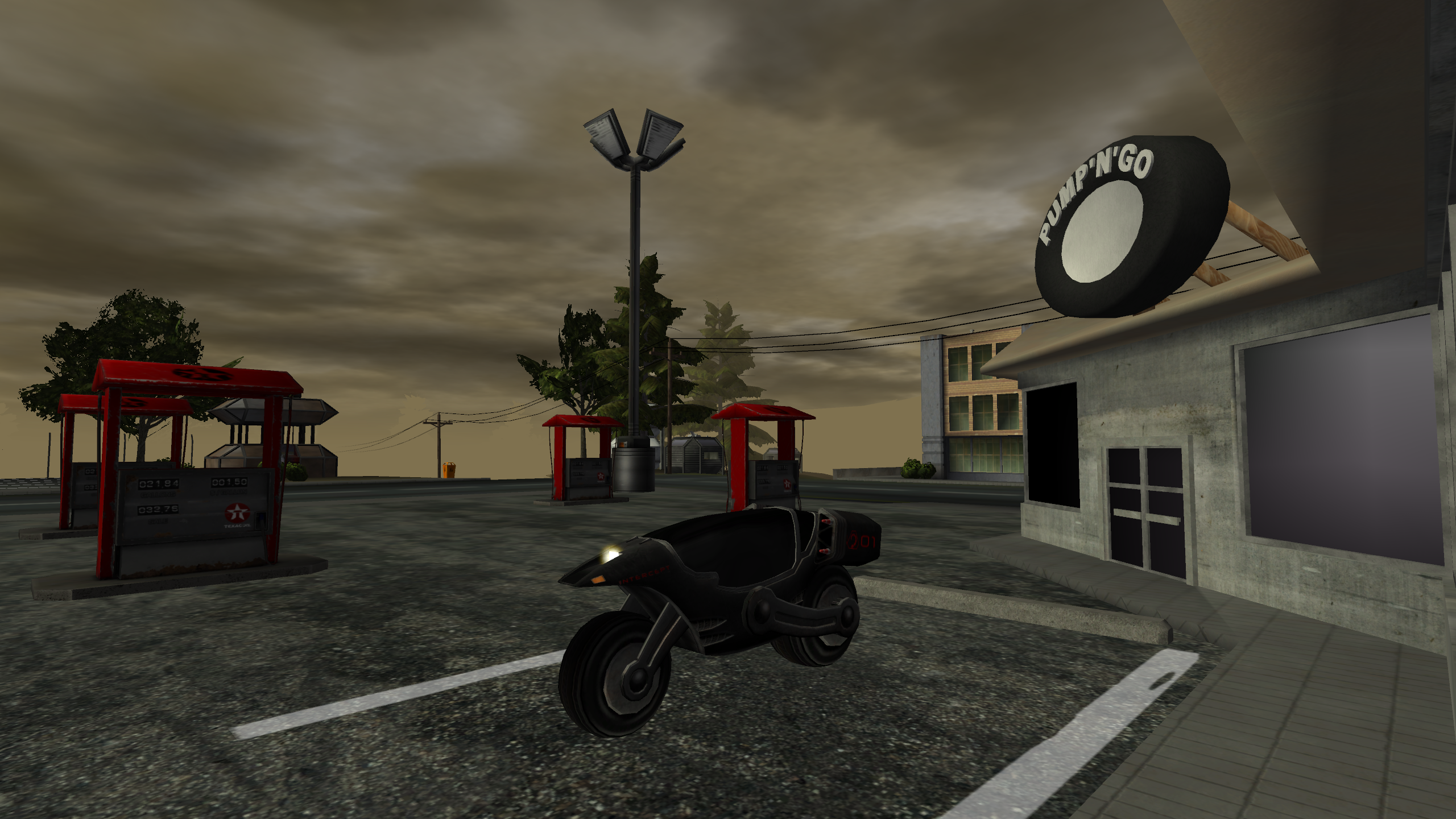 TS_Drought
- Added a Civilian living area to the GDI side
- Added a small industrial area to the Nod side
- Various objects have been placed over the map for better infantry combat cover
- Other small changes and additions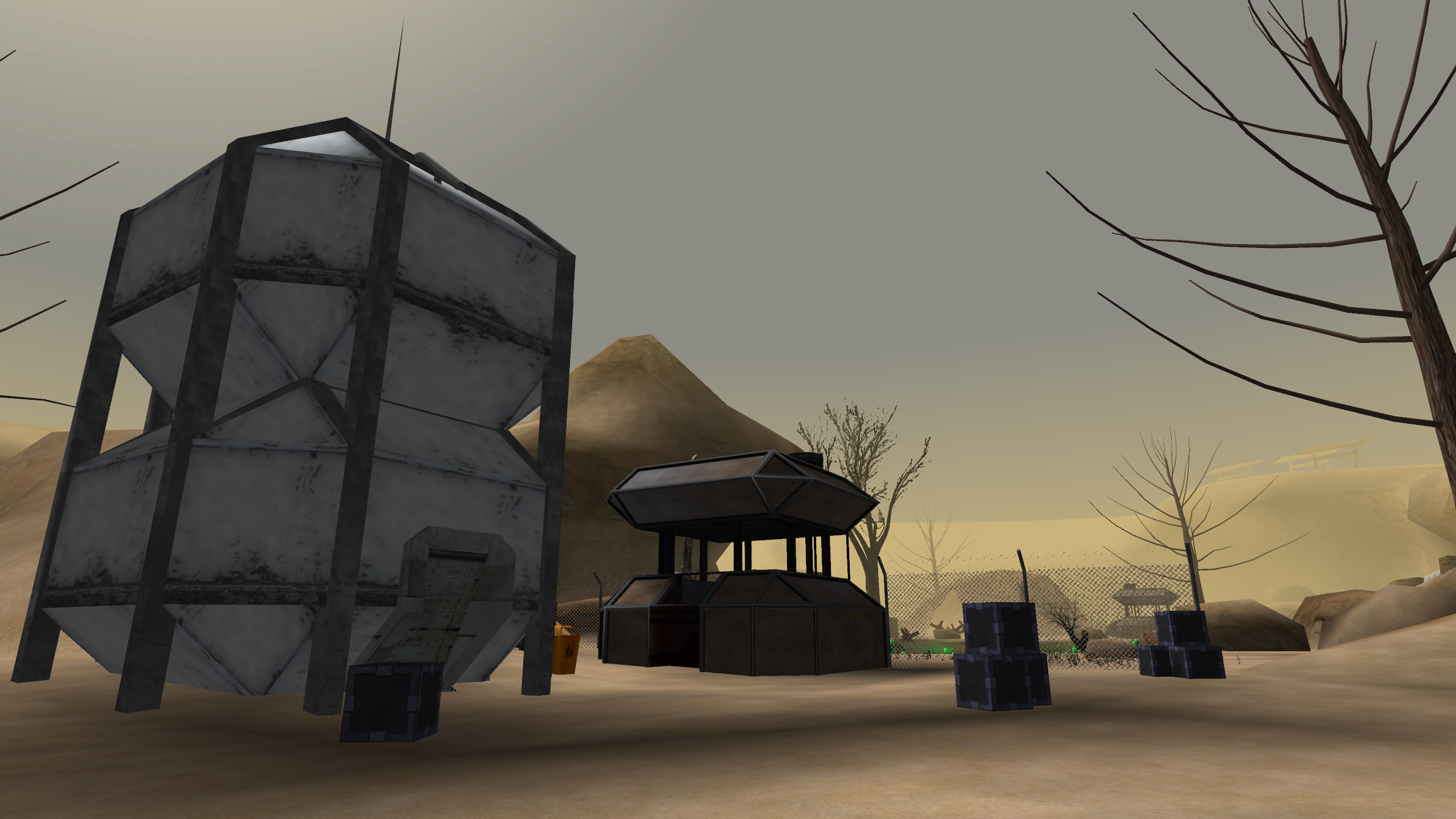 TS_GrandCanyon
- The Tiberium Sludge is no longer broken
TS_Isles
- New back amphibious routes to the Nod base
TS_Shallows
- GDI base defenses no longer float
TS_Snow
- New vehicles have been added leading into the side of each base
- New vehicle routes have been added along with tunnels leading into each base
- Some missing objects have been re-added
- Mutants and the Mammoth Tank have been removed from the middle area
- Crates will no longer float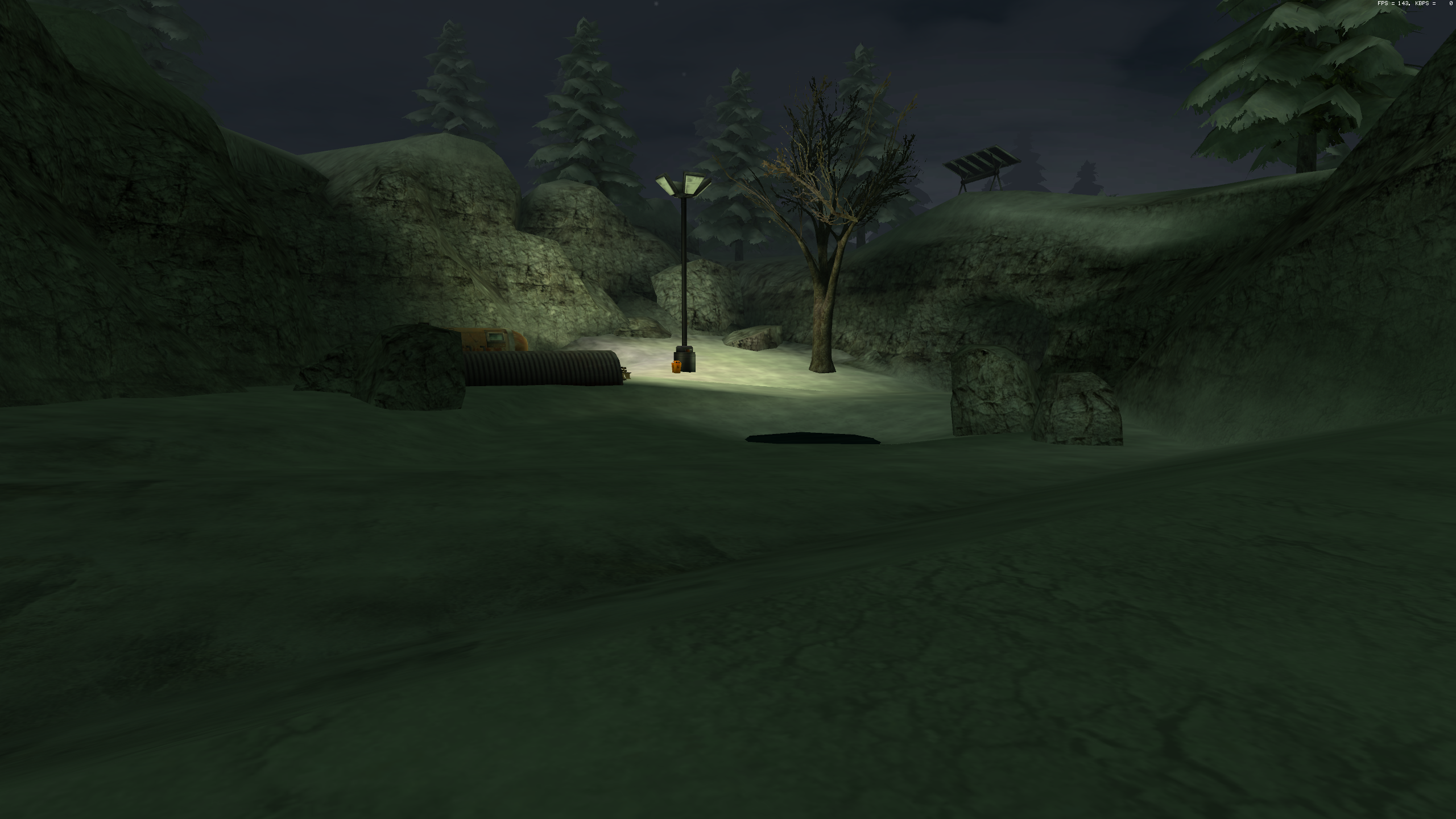 Thanks everyone! See you next time!