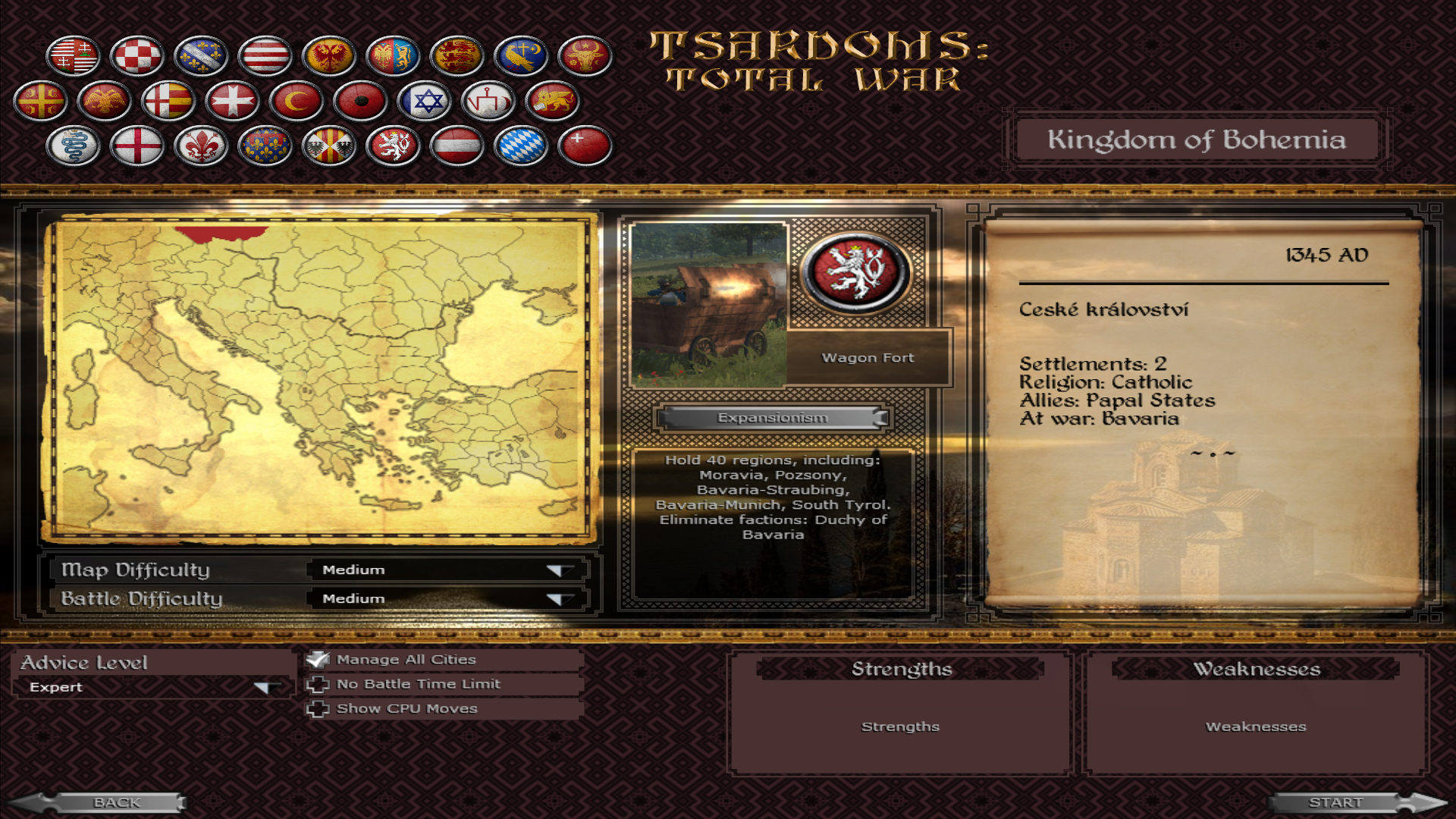 In the next version we have decided to replace the Shadow Hungary faction with the Kingdom of Bohemia. The reasons are many including the fact that AI Hungary could not handle the emergence of Shadow Hungary and it led to the faction being handicapped.
On the other side, if the player is using Hungary they find it very easy to wipe out Shadow Hungary. As such, we believe that it is better to use that faction slot for a playable faction and replace Shadow Hungary with various scripted and historical rebellions in Hungary.
Bohemia will have a host of interesting scripts including the choice between staying Catholic or converting to Hussitism which will be a new religion. If the player chooses the Hussites all sorts of hussite units and heroes will become available.
Faction Overview
Family Tree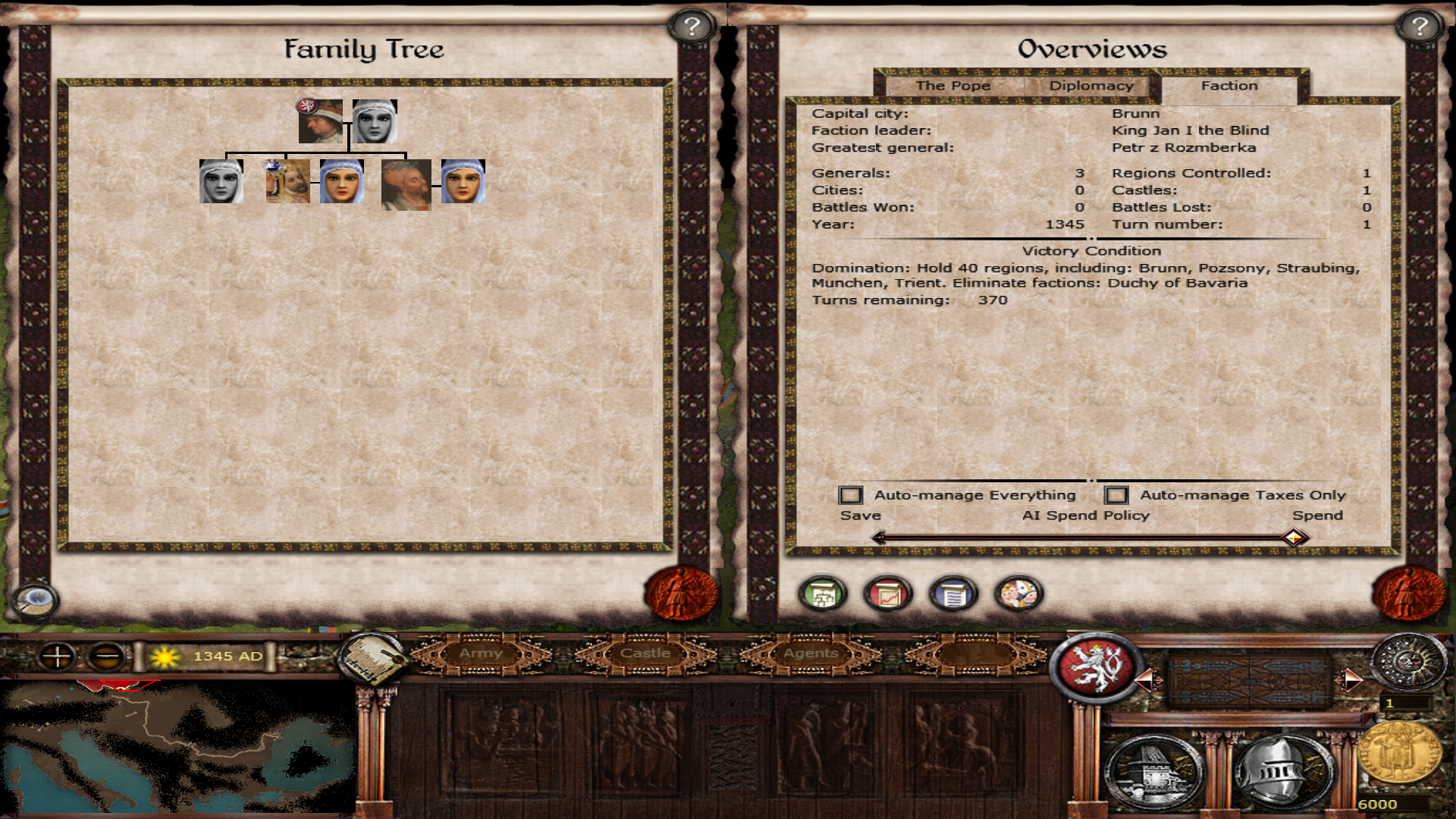 Map - the faction will have two settlements: Brunn and Budweis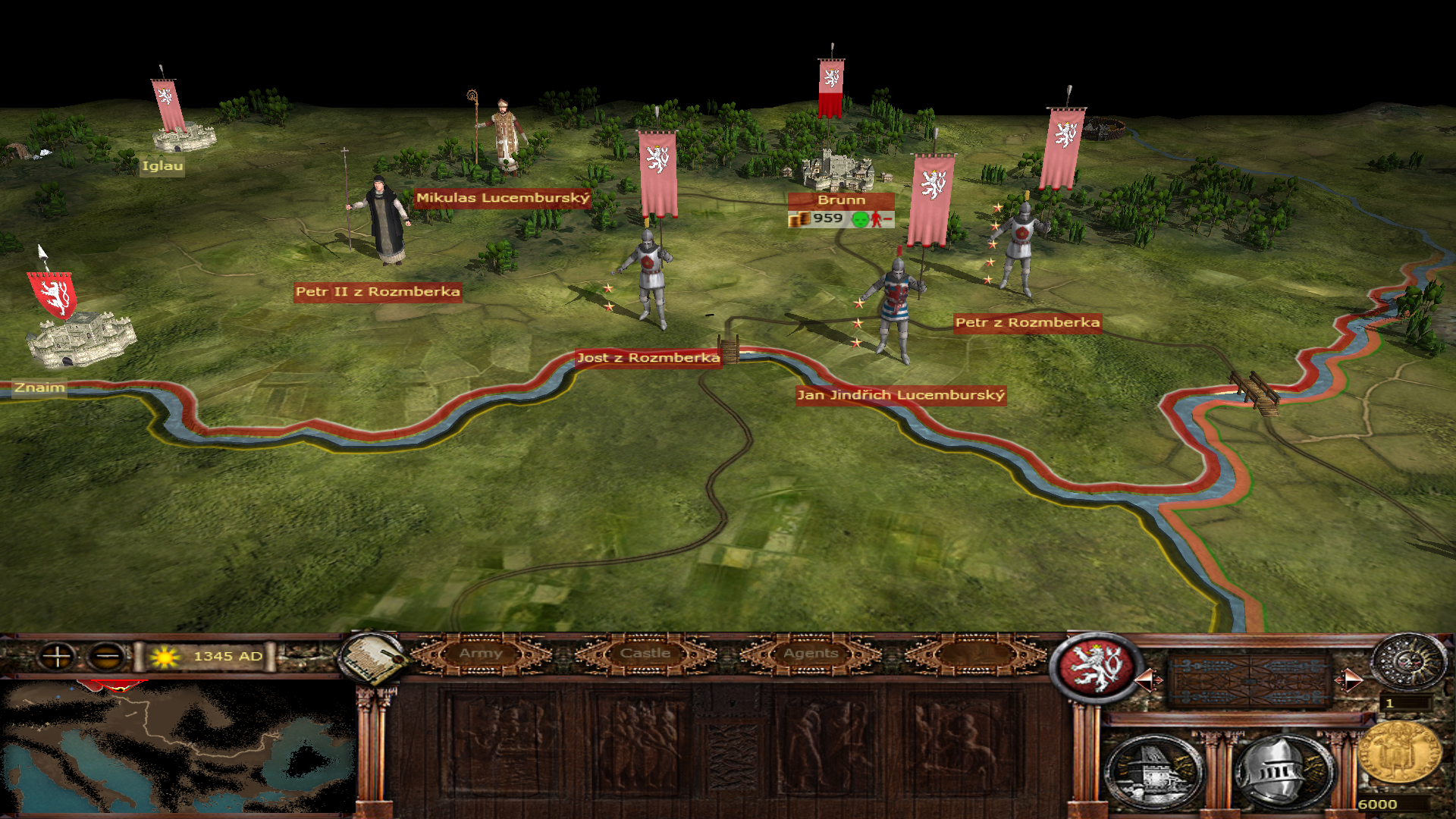 Starting Events
The Battle of Crecy in 1346 leads to the death of King John of Bohemia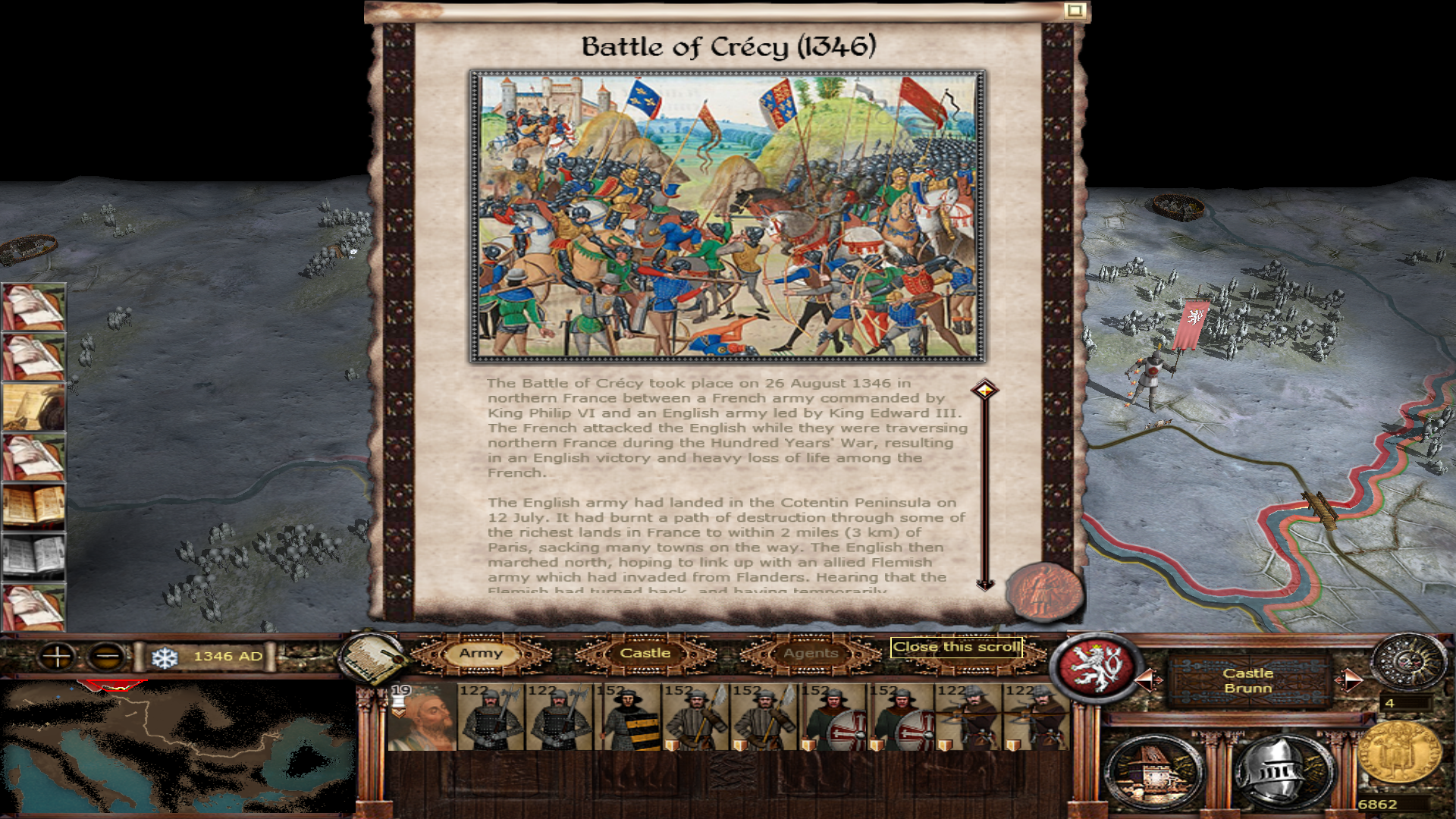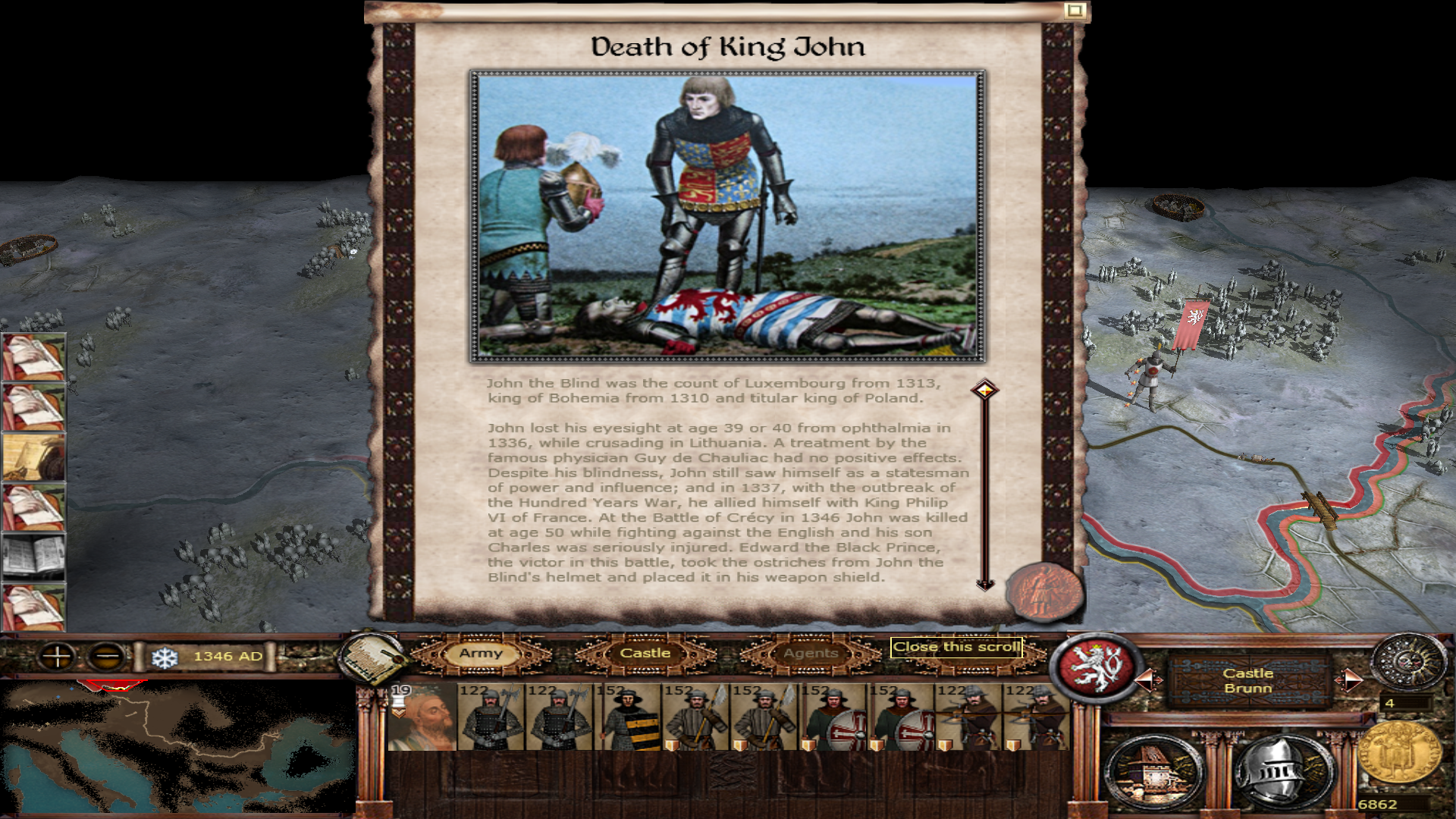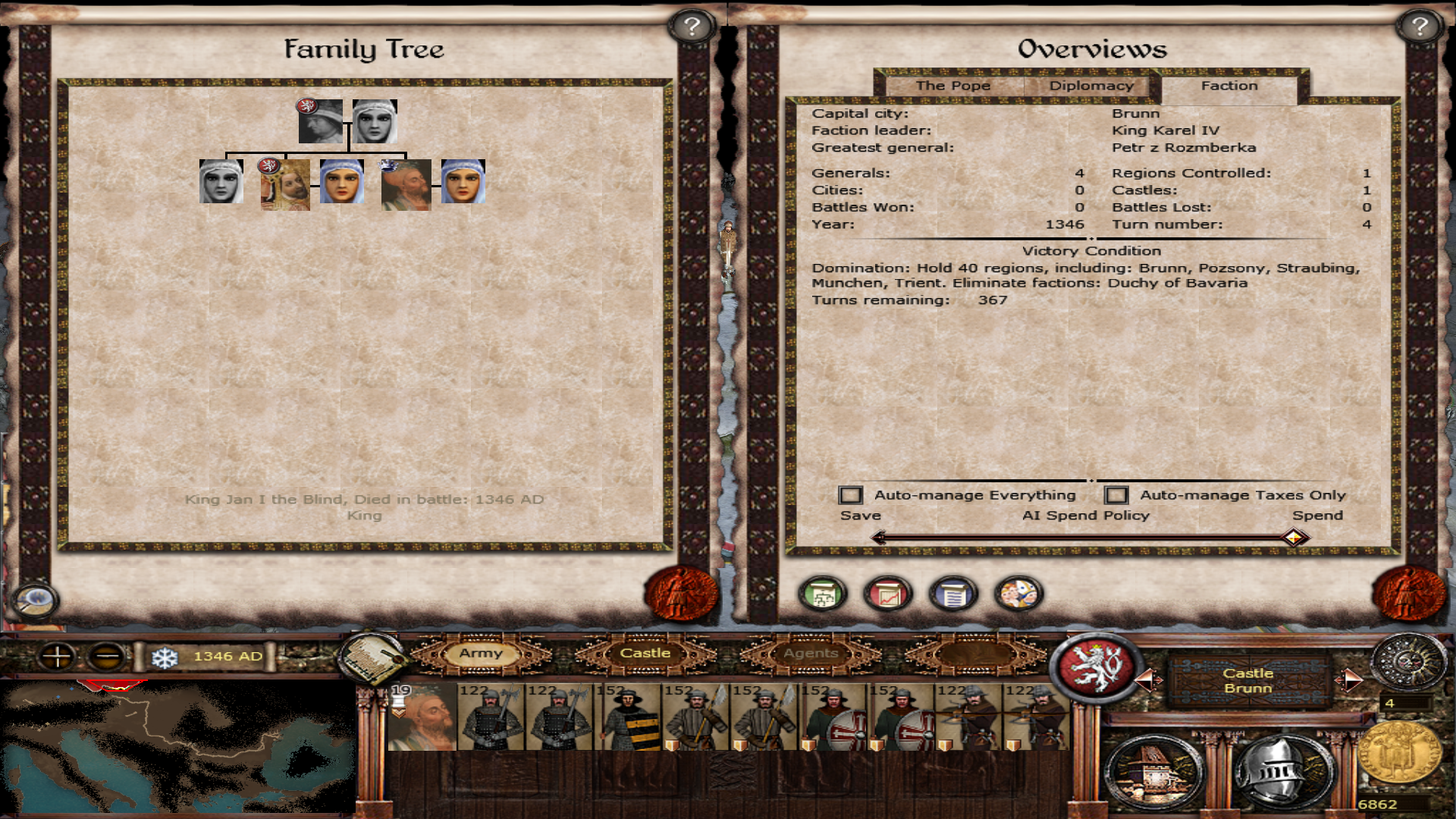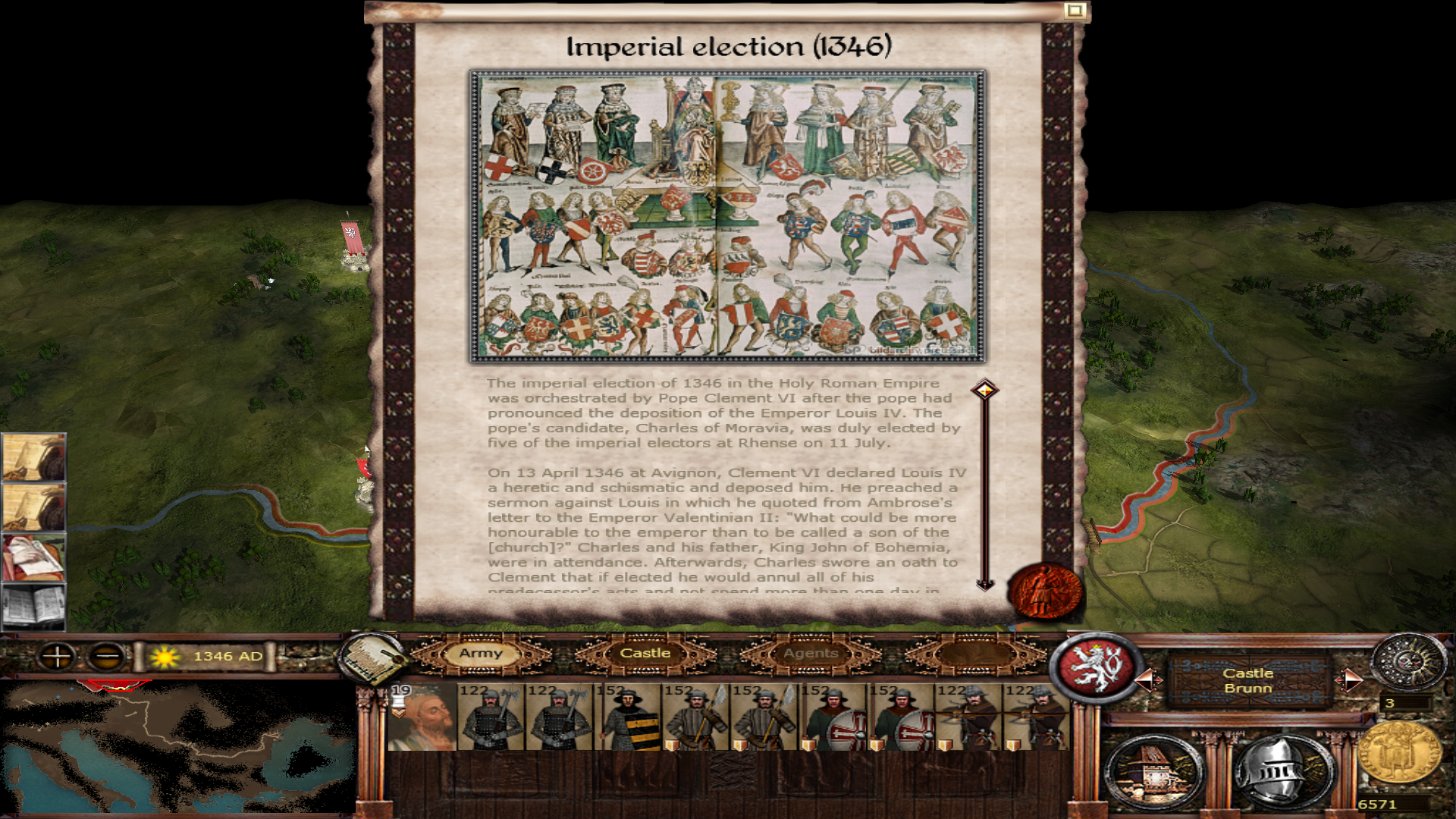 Catholic Heroes and Characters
King of Bohemia and Holy Roman Emperor Charles IV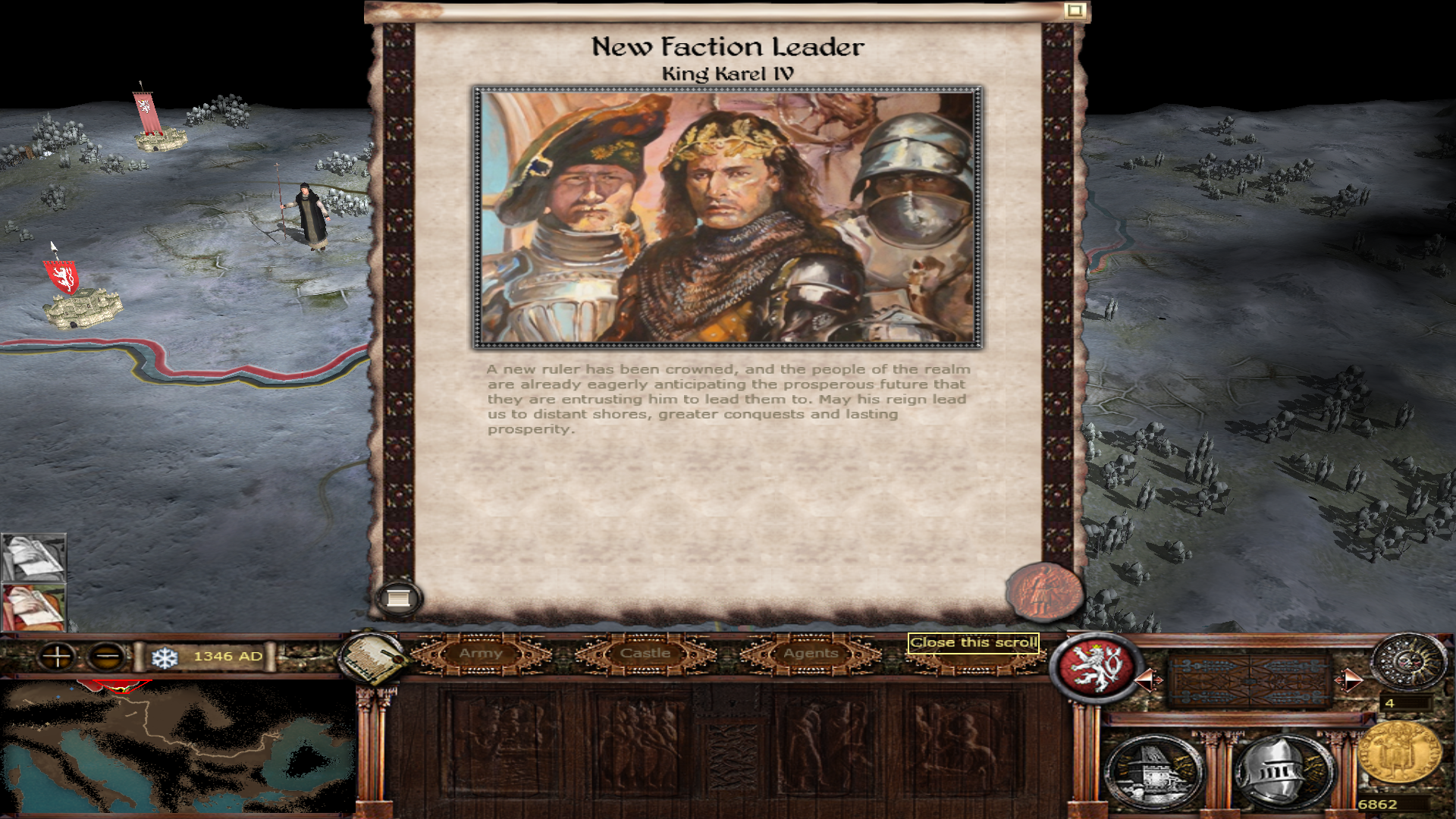 Character Ancillaries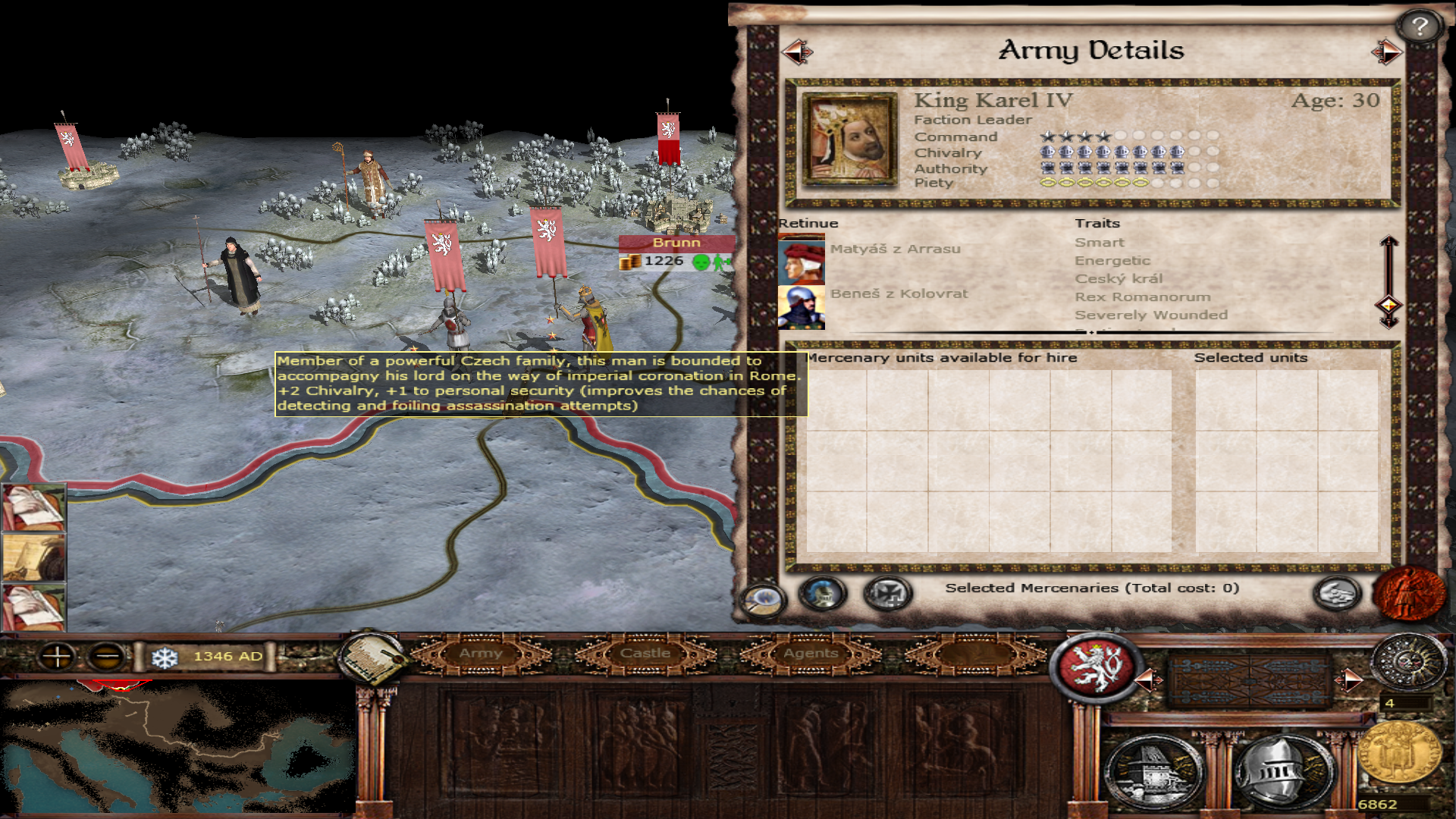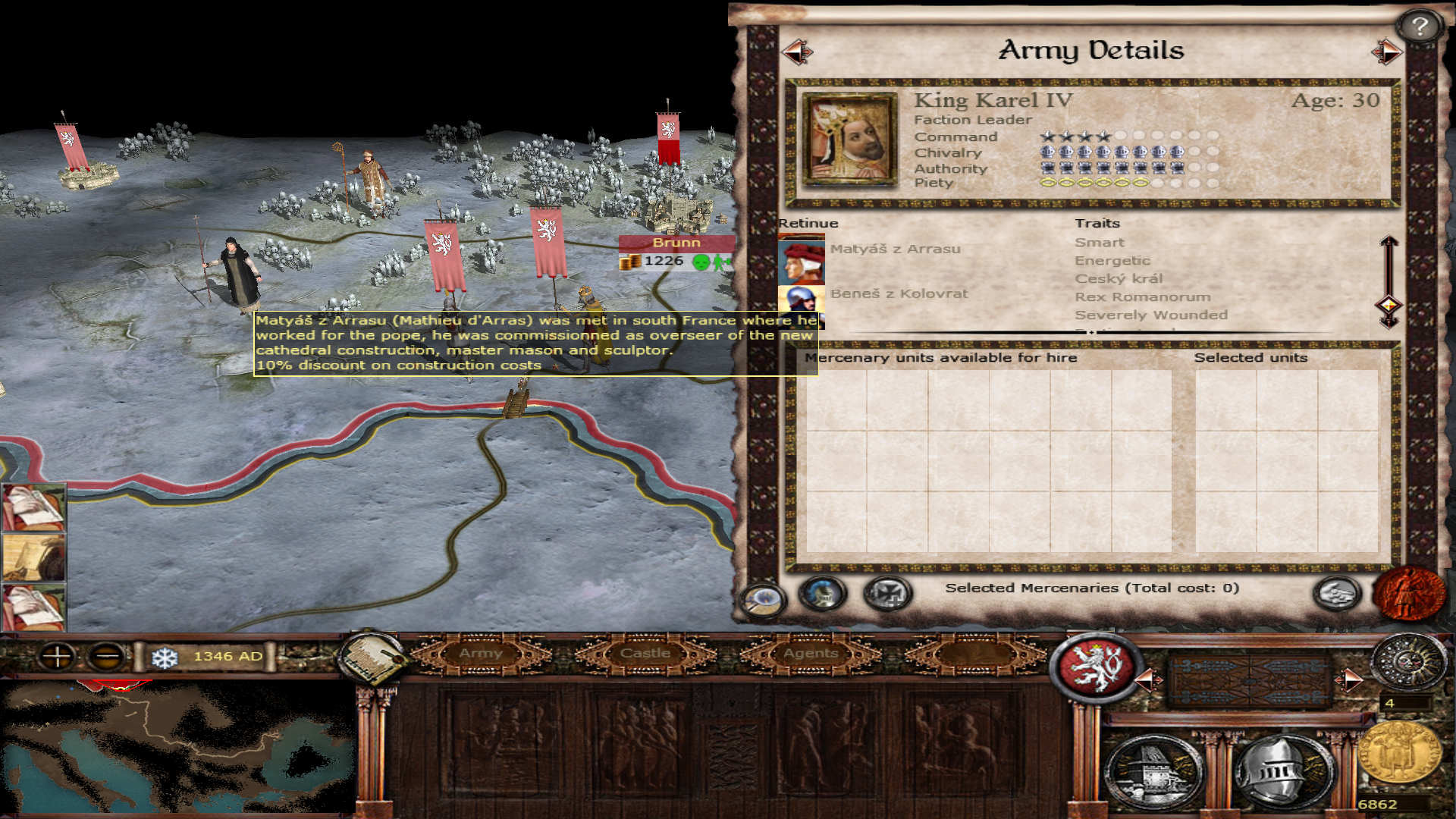 Title Ancillaries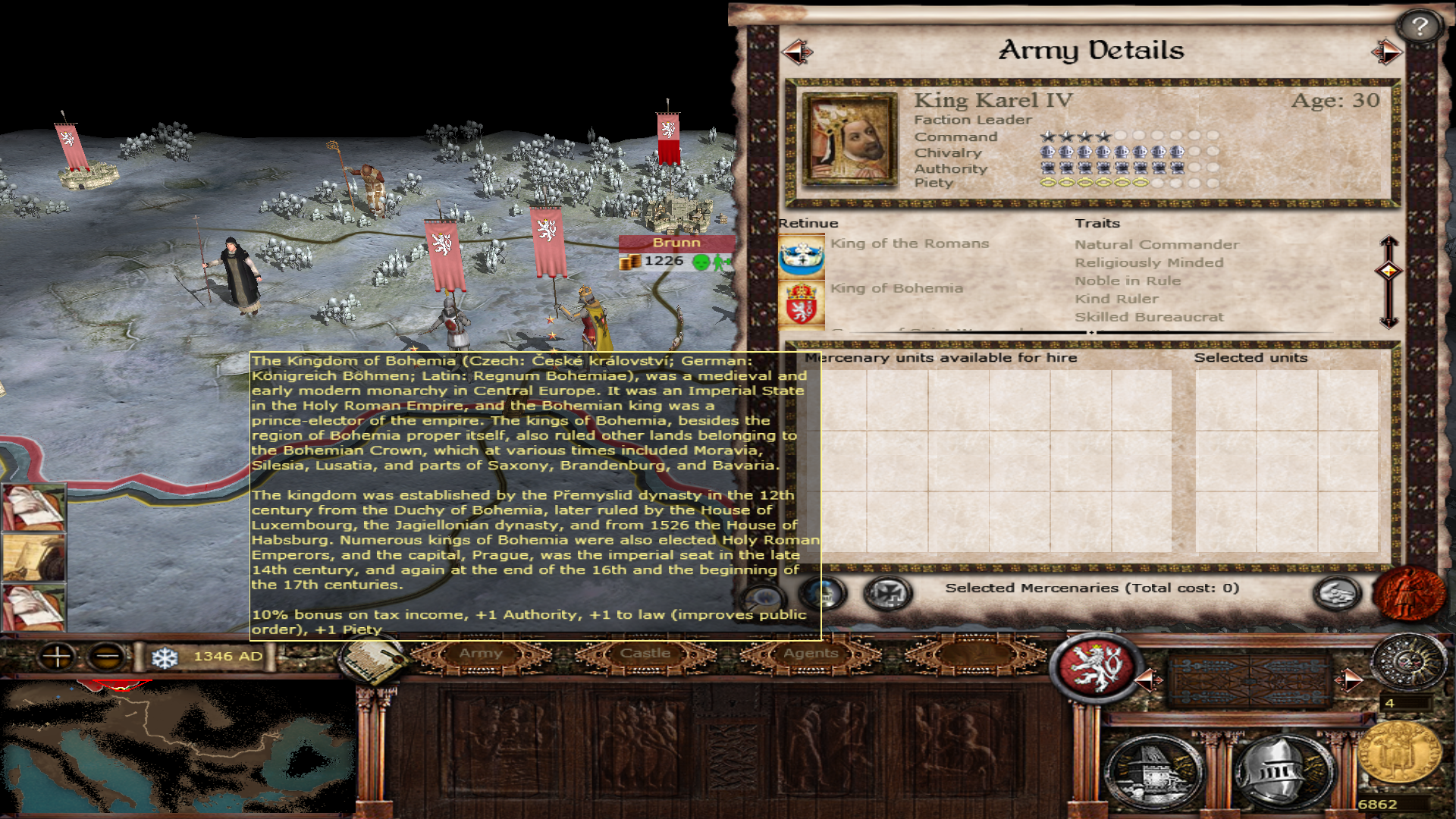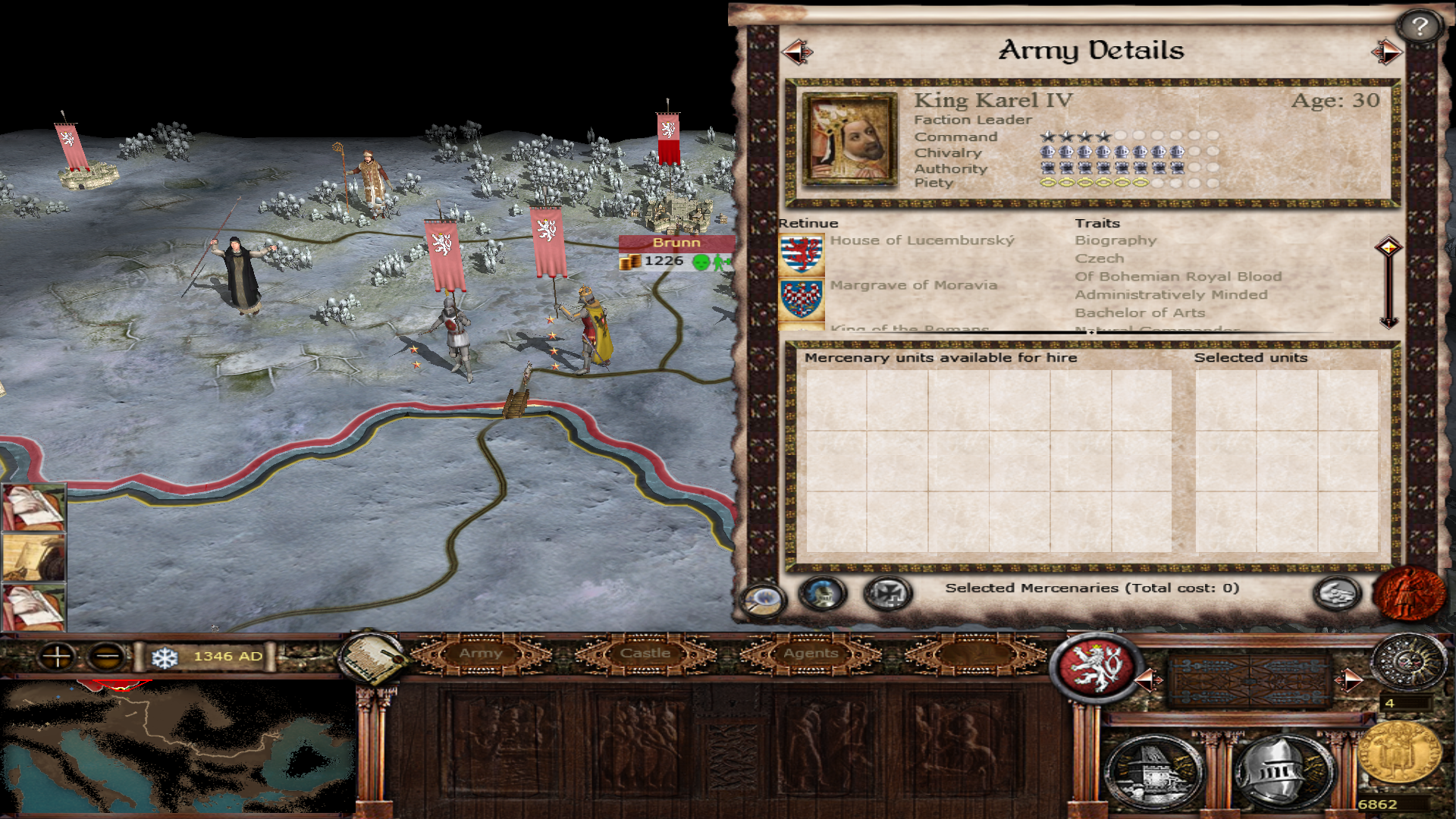 Mikulas Luxembourg - priest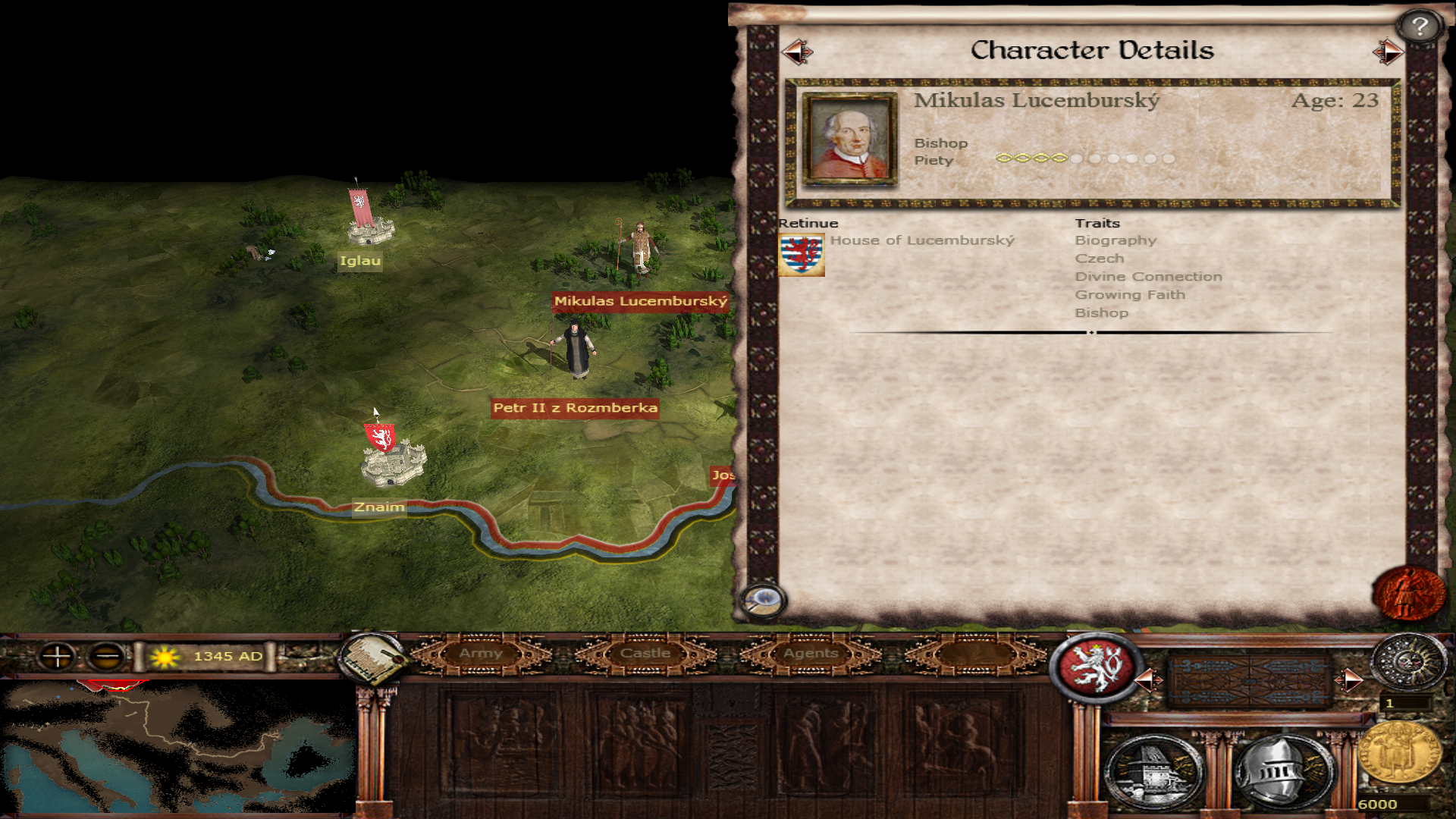 John Henry of Luxembourg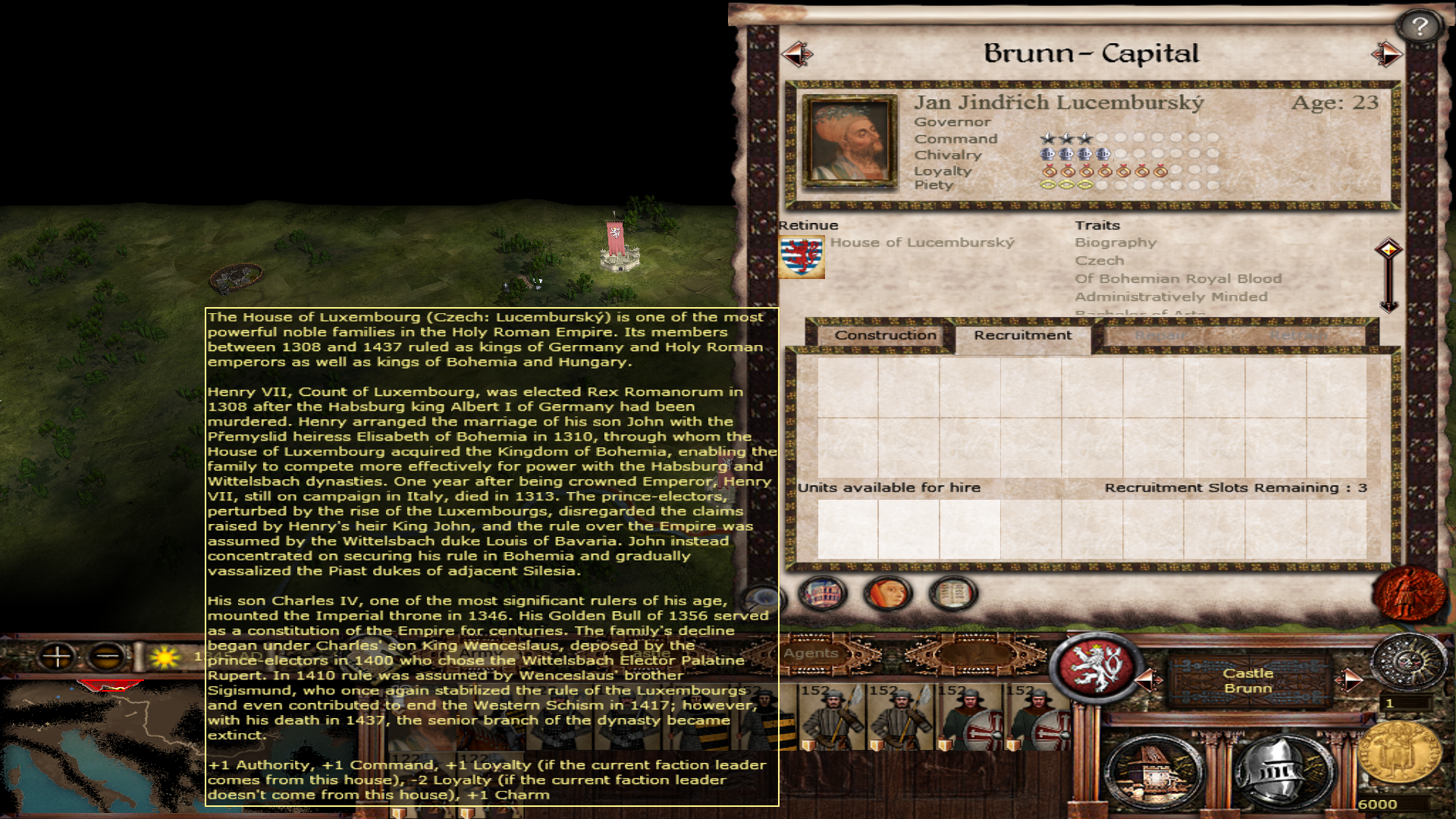 Wenceslaus IV - future king but with lots of negative attributes and traits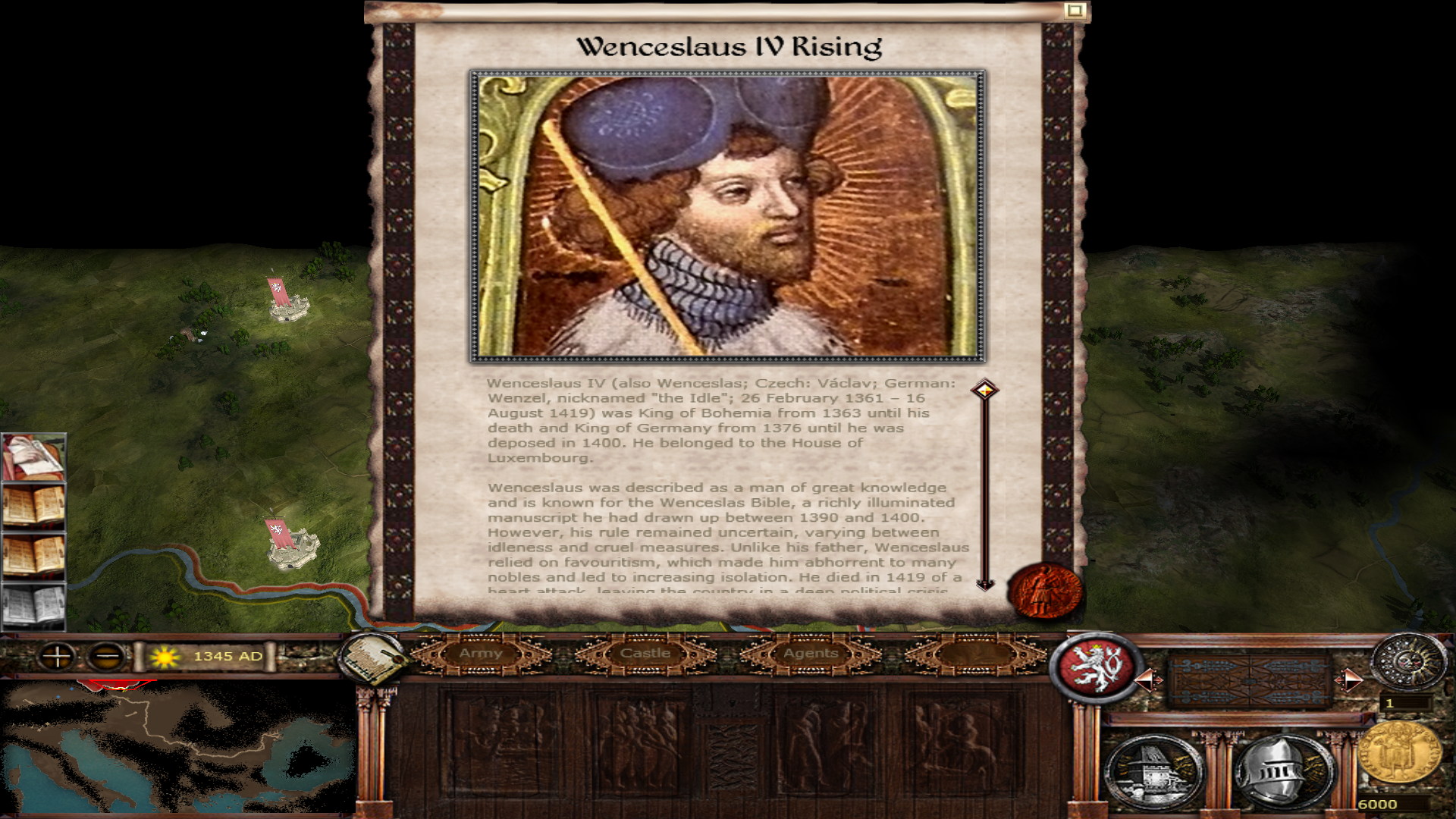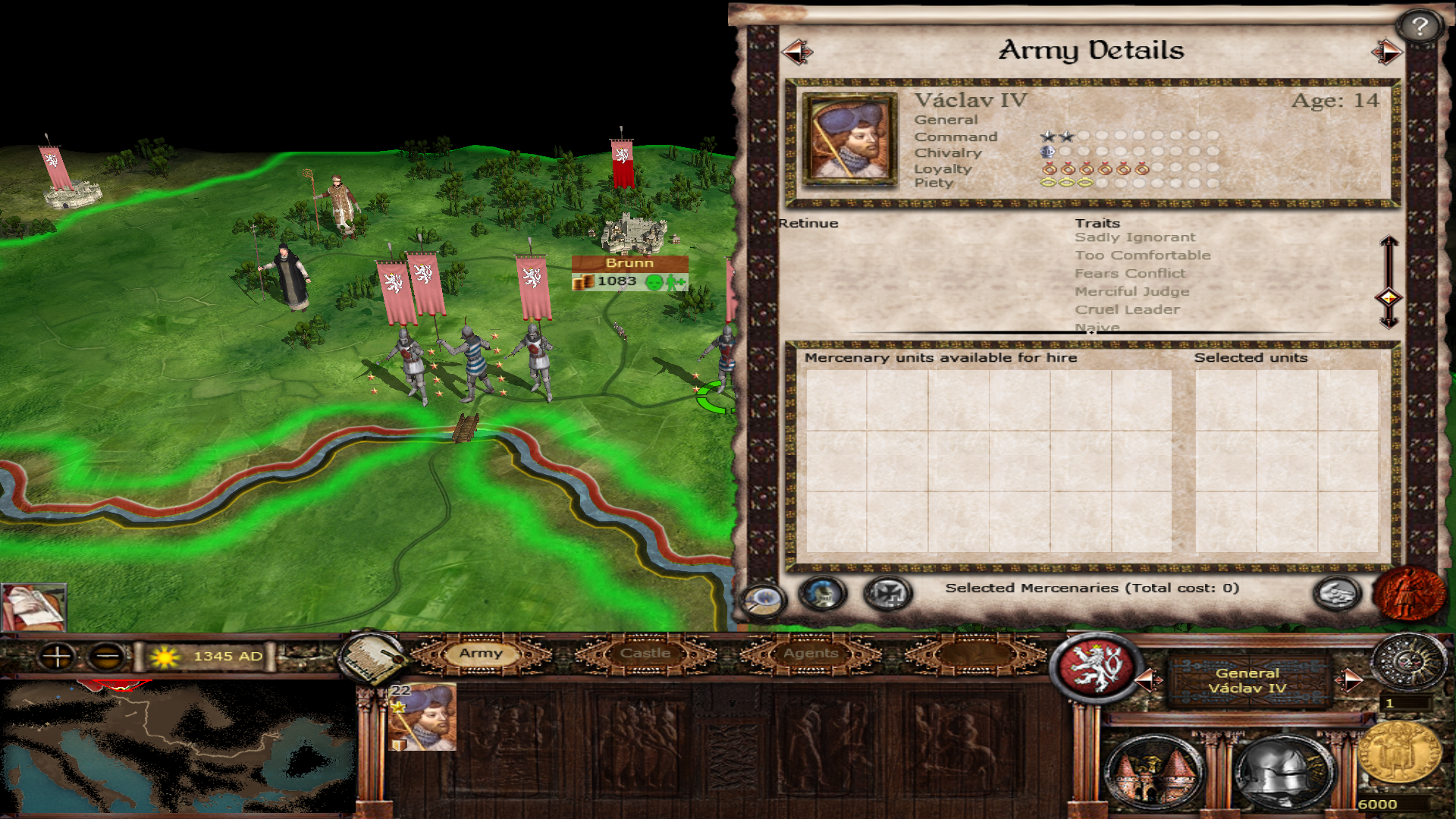 Jobst of Moravia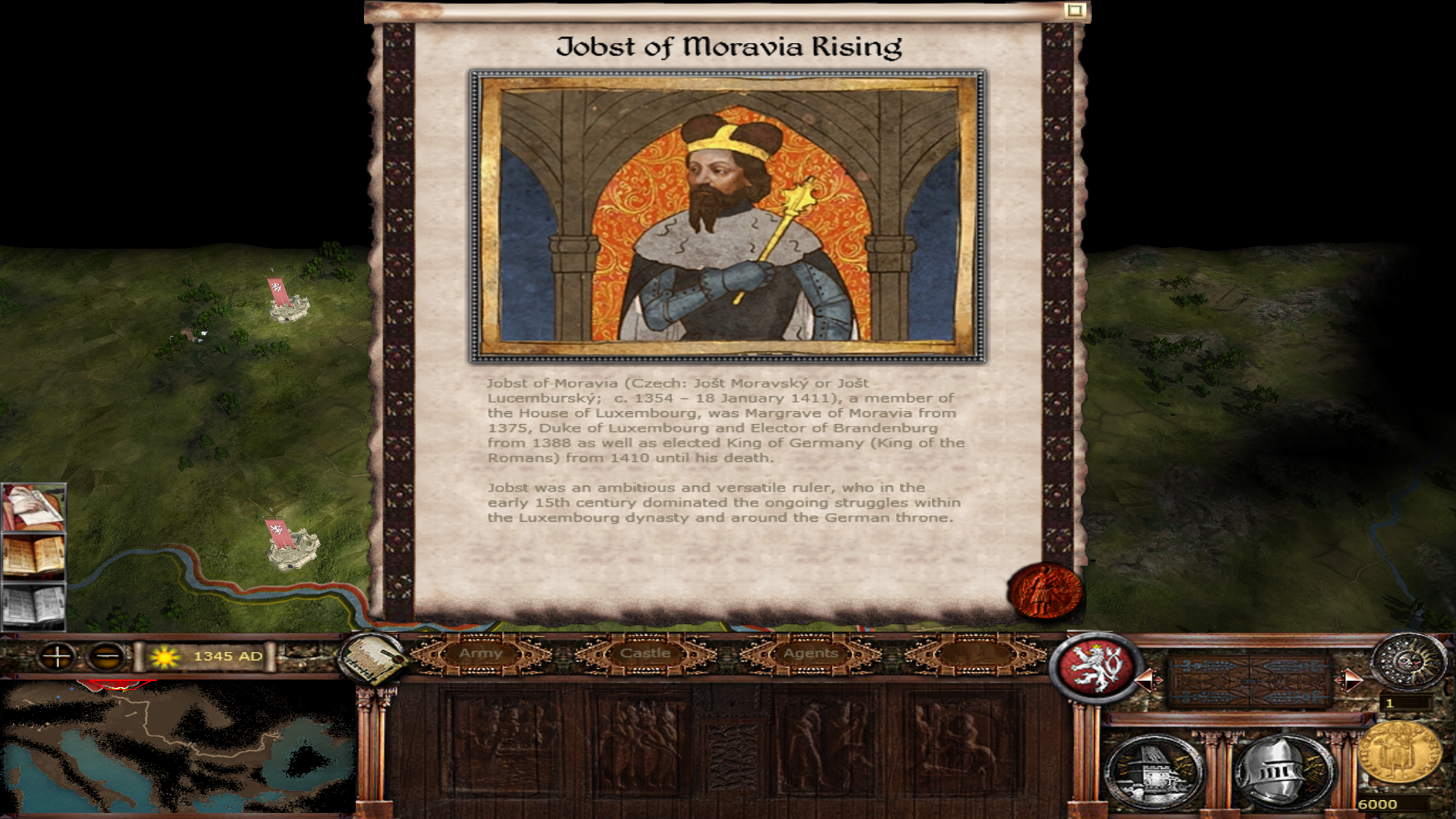 Noble Family of Rosenberg/Rozemberka)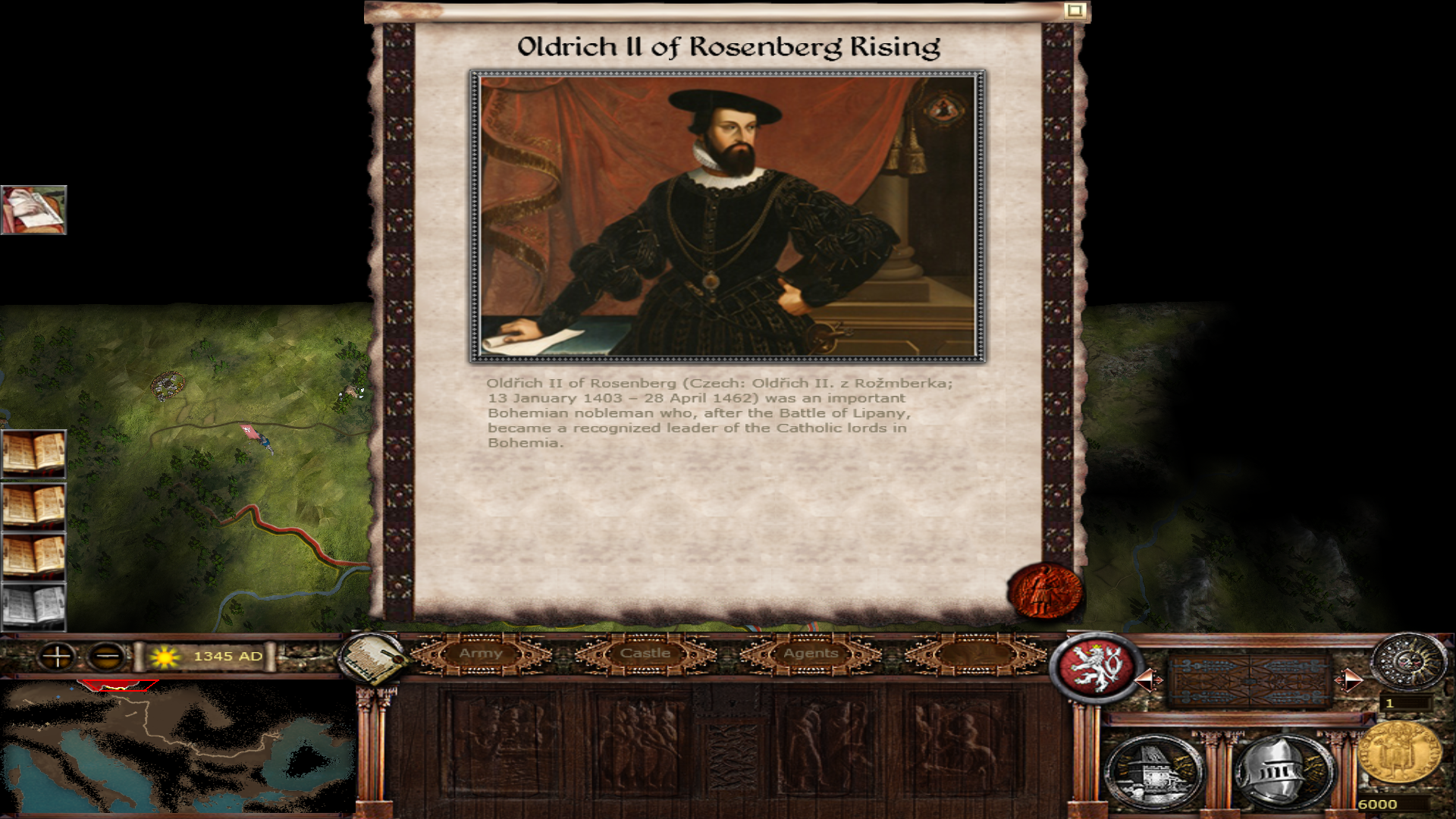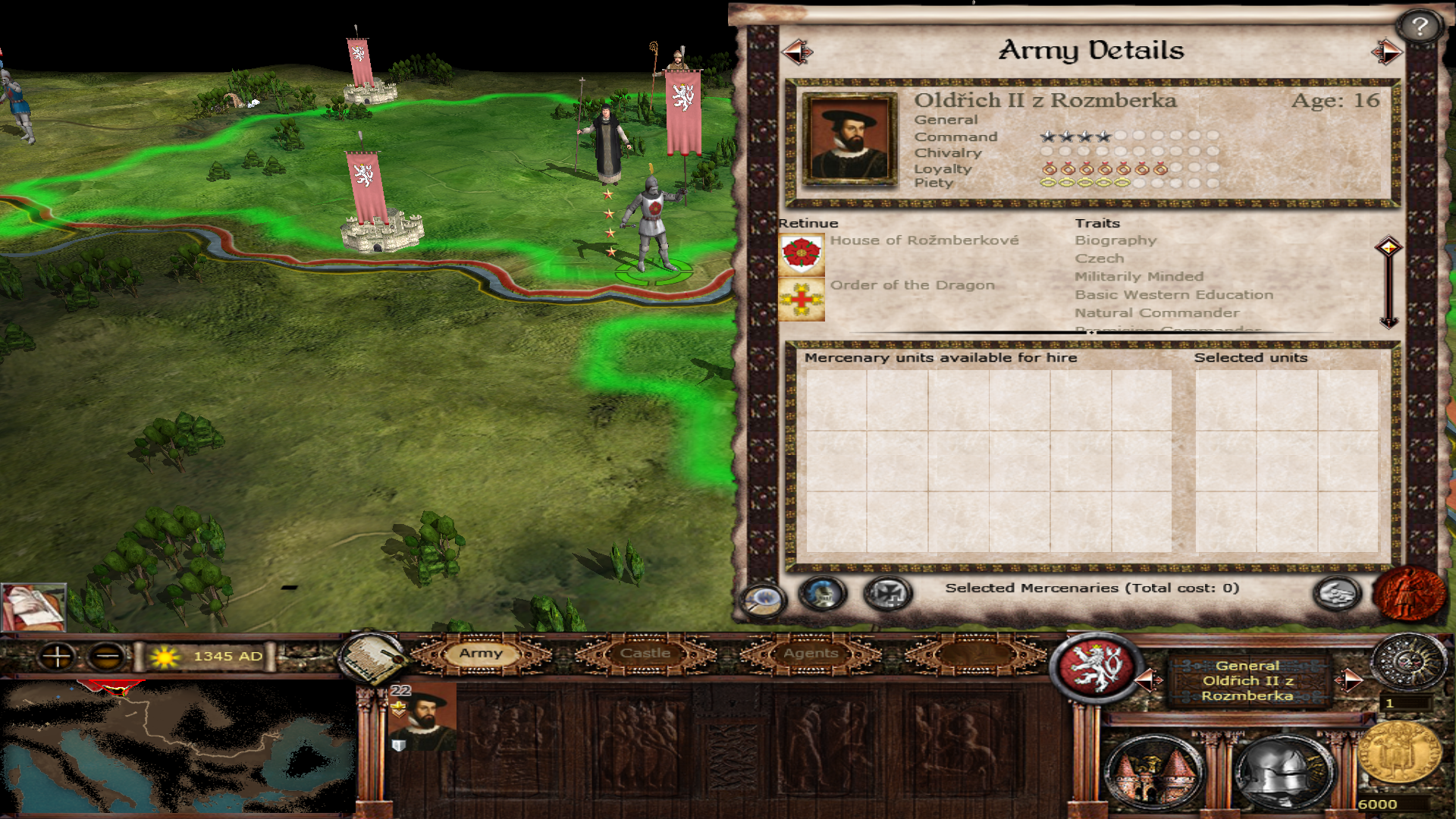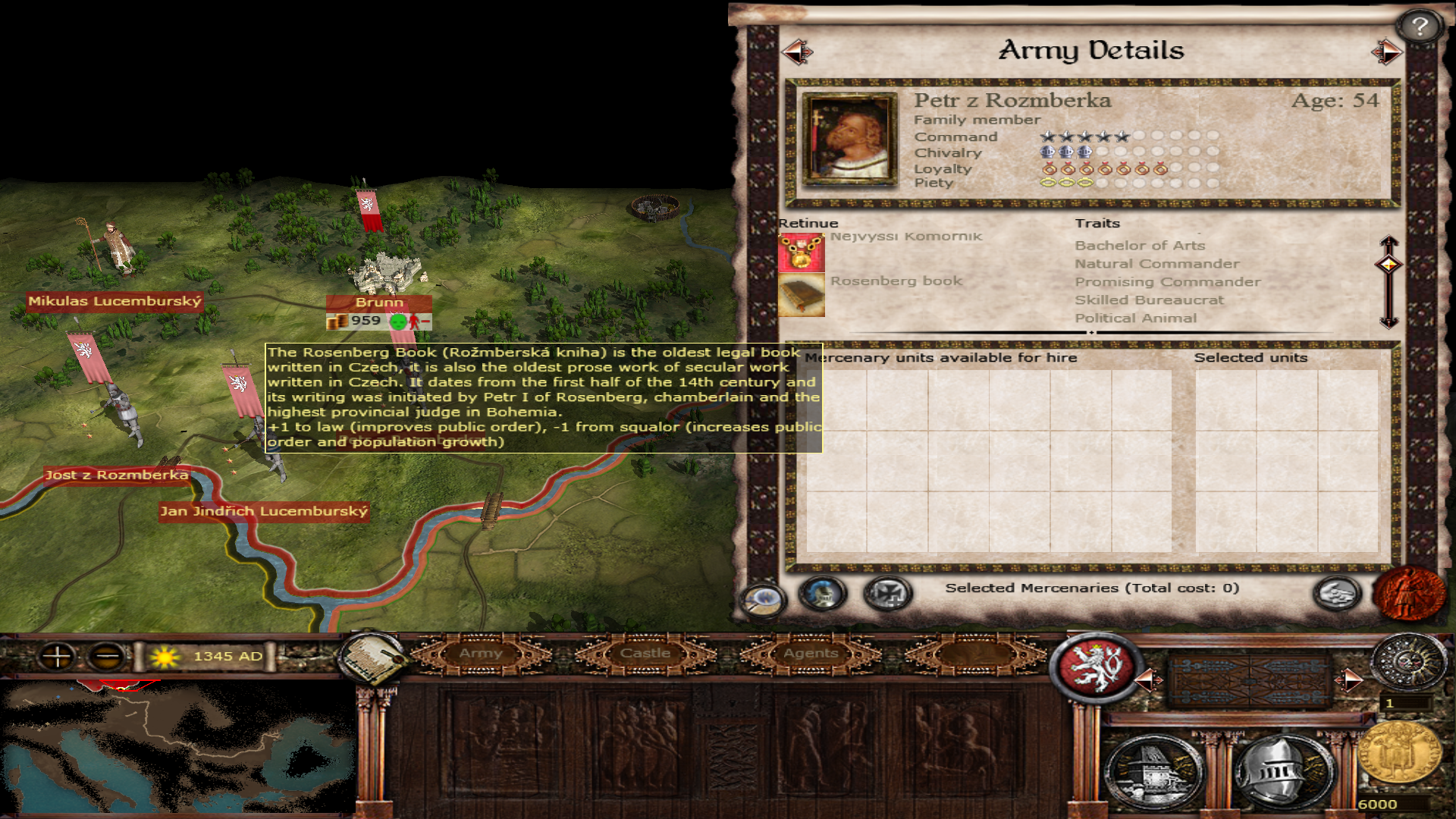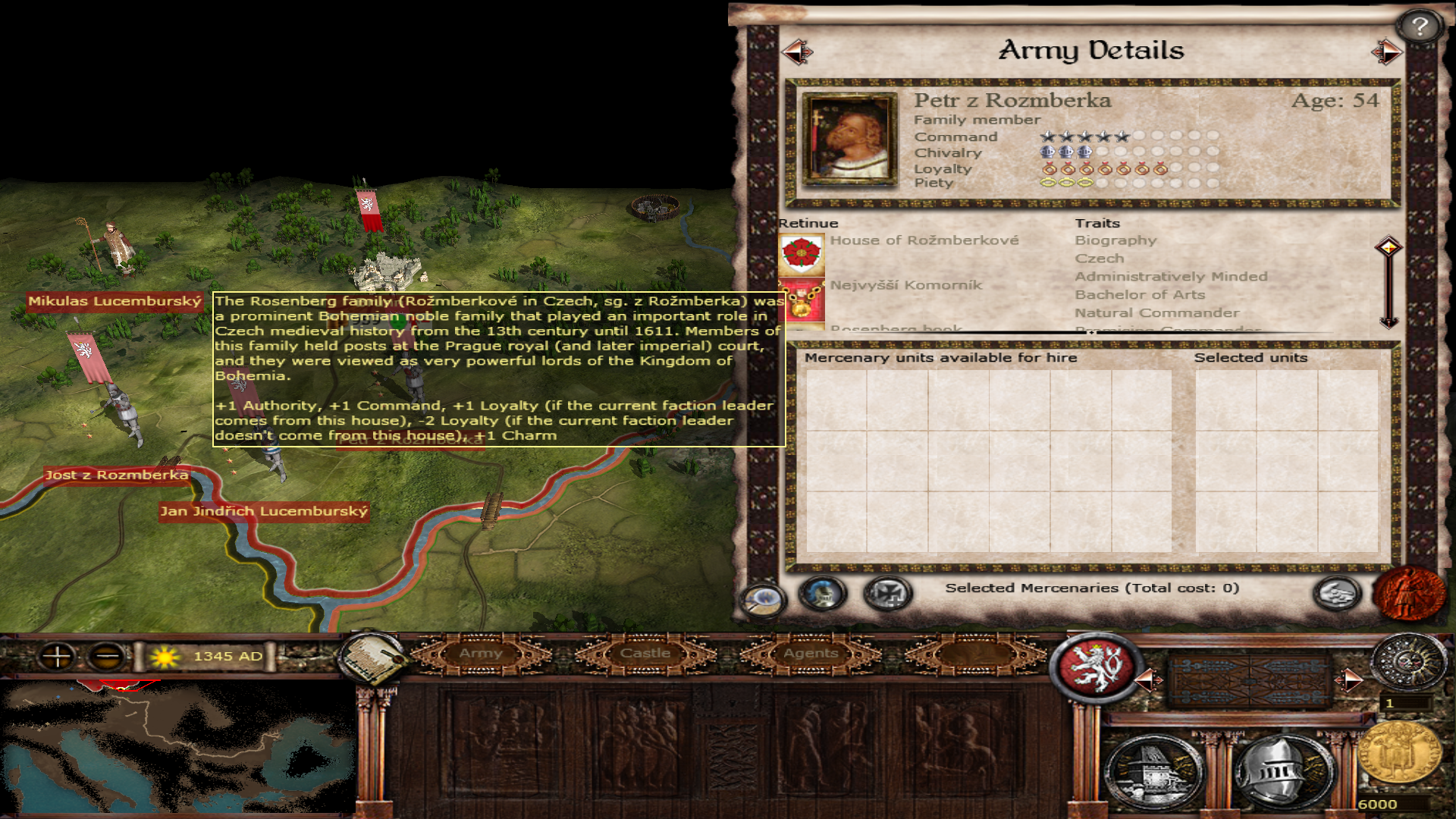 House of Kolowrat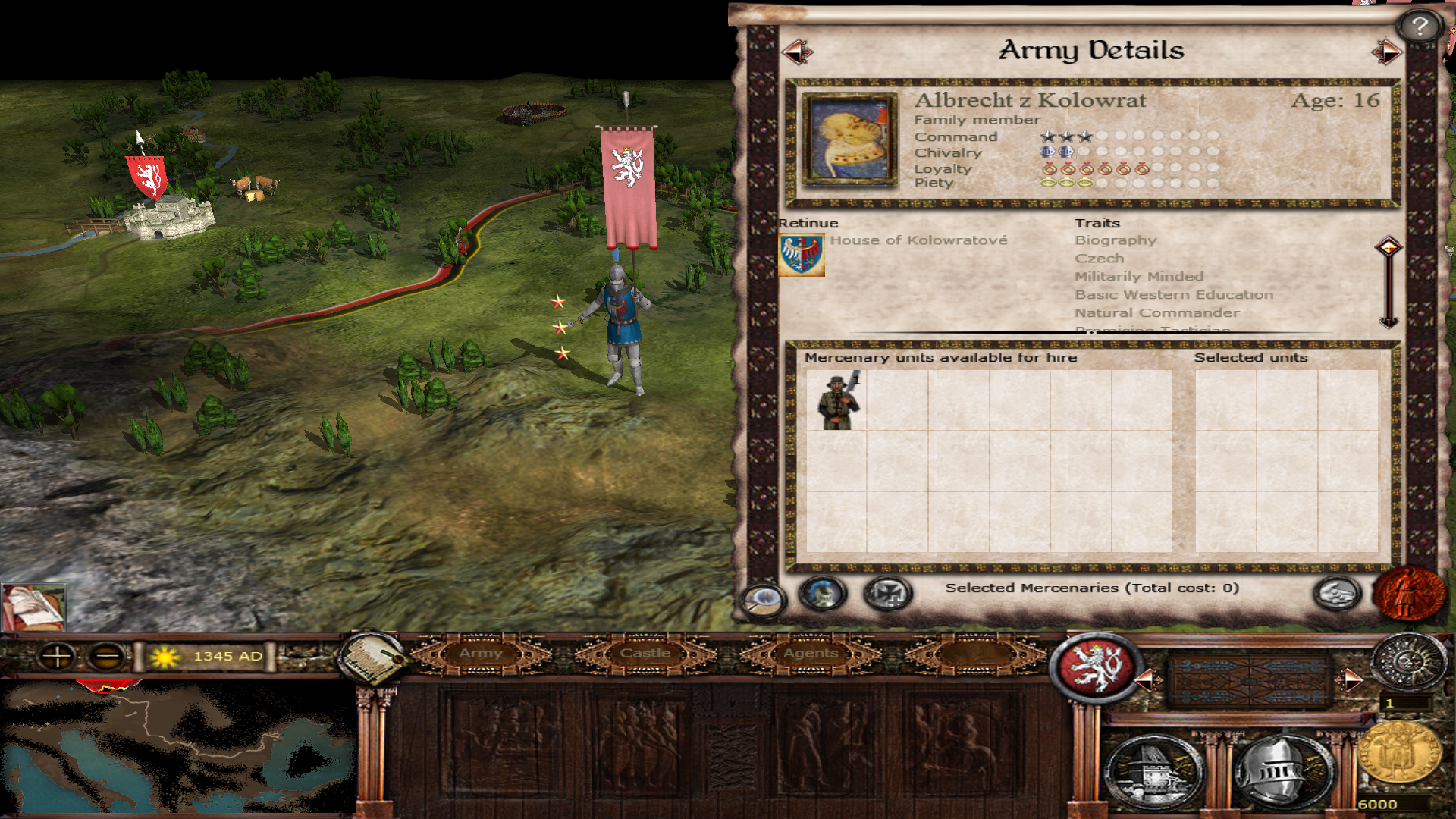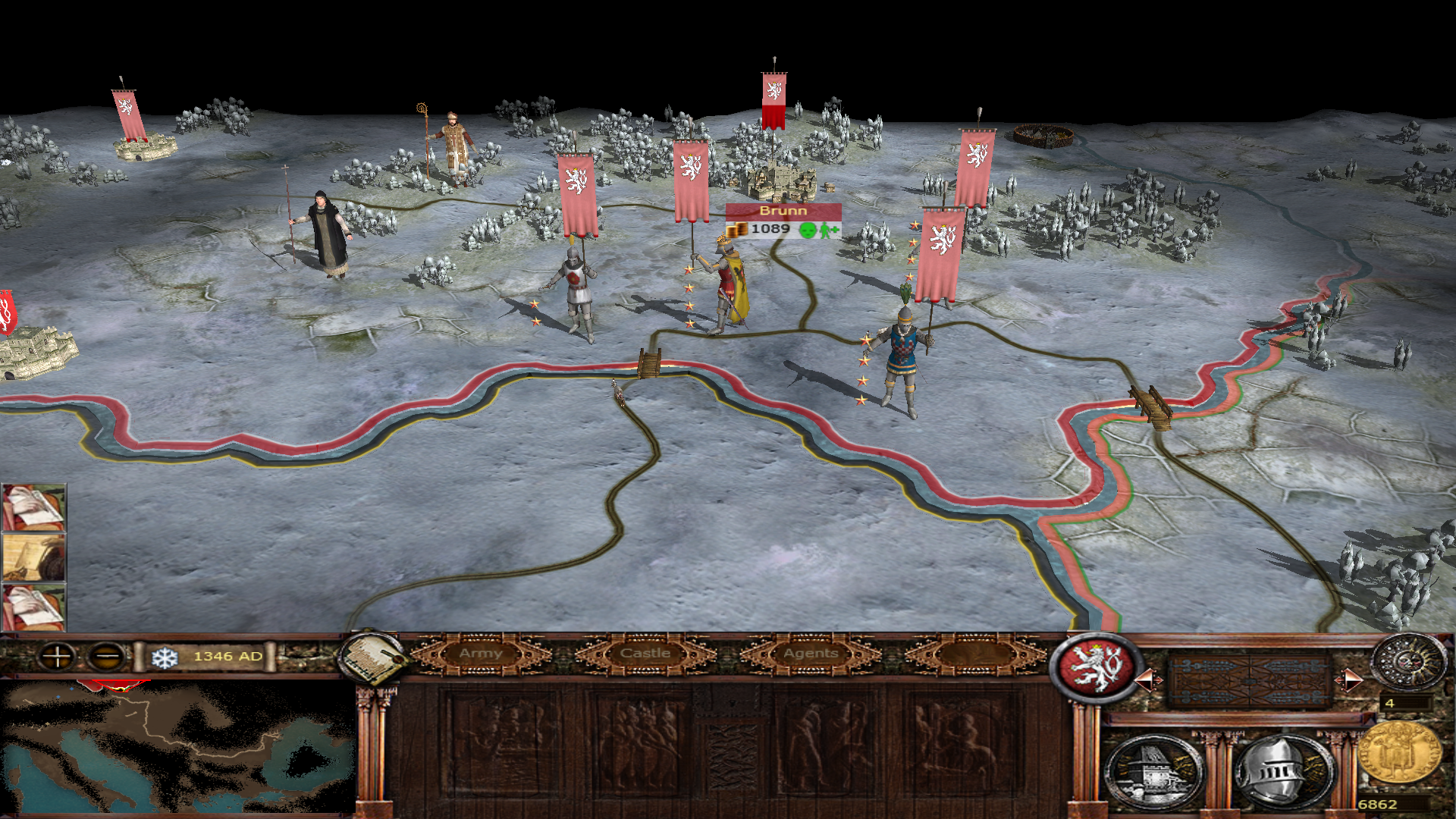 Hussite Heroes
Depending on the player choice these heroes will either be playable (in case of choosing the Hussites) or they will be spawned rebels.