Tiberian Sun's world is most certainly a post-apocalyptic world. However, it isn't a post-apocalyptic world that happened overnight. The incursion of Tiberium is a slow and methodical arrangement compared to say, a nuclear overture. In a world like Tiberian Sun it would be easy to see the resistance of mankind as it retreated further and further into its fate. As such, the left overs of industry and progress are simply left to rot, abandoned quickly after conception. But, like a stubborn pest, we continue to try and push back.
Tiberian Sun presented a world that is highly focused around organized settlements and incredibly centralized logistics and support chains for its many citizens it must try to protect in the face of both Tiberium and Nod terrorism. The campaign in Firestorm presented a few missions of the idea that GDI can't coerce everyone into one ideal location, so it must try its best to support them. With water transport being highly restricted, it is up to trains to ferry goods from large industrial centers to regional hubs where carry-alls and dropships deliver crucial supplies to the most remote of outposts.
TSAE's industrial theme set makes assets to convey that idea.
The first link of the logistics chain is fuel storage and rail transportation.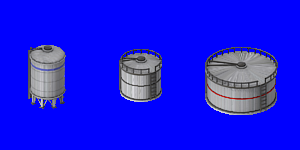 They will explode violently I imagine.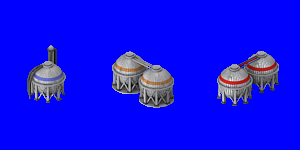 Like Hollywood fireball kind of explosion.
Fuel isn't as sparse as it may seem in the Tiberium world. As presented by lore, methane is a by-product of Tiberium. While not as useful for huge engines, small vehicles can run off of it just fine, AAAAAND it can be used to make Hydrogen. Fuel cells, anyone? It would be a different world, but not necessarily a fuel starved world. From power plants to inner city cars, Tiberium can certainly power the future, even though it is bleak.
Freight Transportation was revolutionized in 1955 with the introduction of the ISO Container (this is real history here, class; there will be a pop quiz.) ISO containers allow freight to be moved from ship to rail to truck without having to load and unload contents from one box to another. ISO containers certainly wouldn't be forgotten in a Tiberium world. One such handler is a Container lifter. These are inexpensive container handling options and no doubt litter the Tiberium world. Use them to bring your cities to life.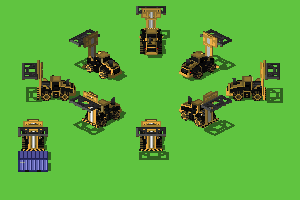 With dropships being arguably expensive and water transportation being incredibly difficult due to Tiberium sludge, trains have to do most of the heavy lifting in the future. Vast distances between settlements are closed by a huge rail network that was the focal point of numerous missions in Tiberian Sun's original campaign. Beit personnel or cargo, trains are vital to Tiberian Sun's world. Plus, they are really fun to watch on the map as they crush opponents with impunity should they stray in front of them.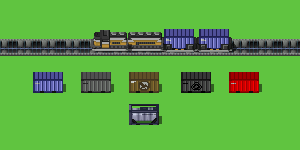 Monorails are simpler to build and maintain than traditional two rail systems but can bear just as much weight. With automation, trains can basically be unmanned as well. High speed personnel trains keep humans safer by getting them to their destination faster while slower freight trains can be unmanned
to reduce human risk.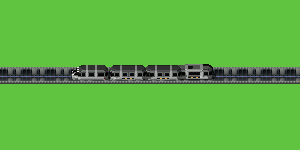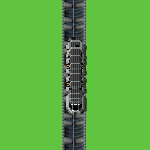 Last in the chain is GDI's carryall. Carryalls could make the trip from centralized hub to any region in the world arguably, but why put so much strain on a system when they can be used at regional airdocks and get more done by reducing flight times? (I think WAAAY to hard about this stuff.)
Not to mention, you can deliver armored fury to your enemies with them.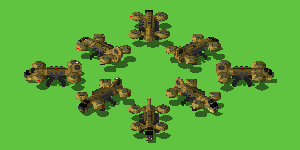 Carryalls, from 'tainers to Titans, they'll get 'em there.
I'll stop...
That's it for this week!
TL;DR: Here's a bunch of stuff to blow up!