It's been a while since I posted my progress. Rest assured, development is going smoothly.
I have redesigned the logo, here's the newer version:

Here's an update.
The IUN-PKF has been released and is a massive success. I'm moving onto a complete remaster on the OADF pack (which will be renamed the Osean Federation Pack)
Spare Squadron is also underway. Featuring more heavily weathered planes, here's some looks at the first one: a remastered Spare 15 MiG-21!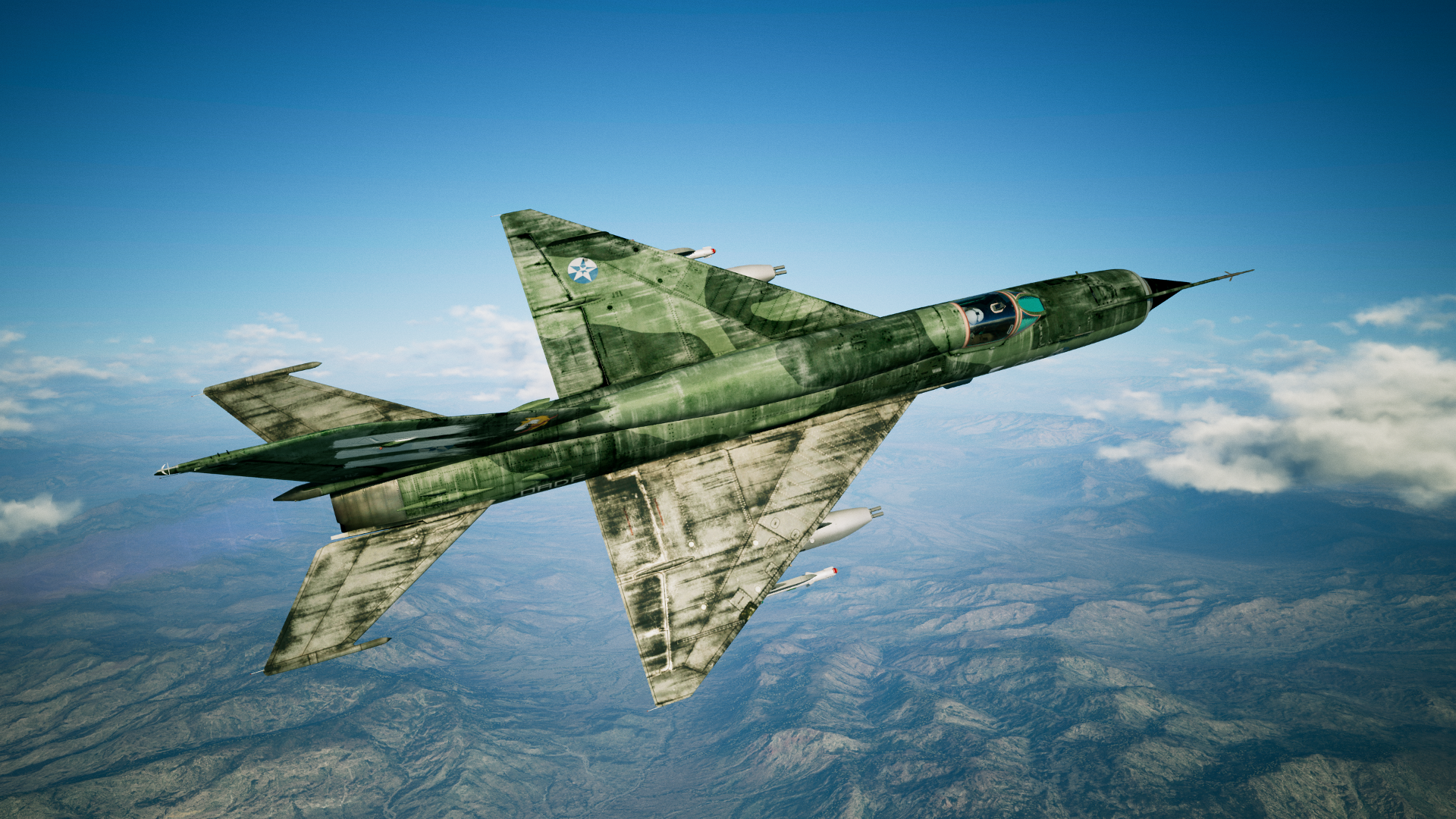 Spare Squadron: NEW CONCEPTS!
Trigger: A MiG-21 formerly based at Sand Island and once used by the flight lead of Wardog Squadron. Mothballing has left it with a missing wing and both horizontal stabilizers gone, leading to them being replaced by ones in even worse condition.
Tabloid: Unchanged. A very familiar looking Mirage 2000-5 of Capital District Air Command used by an OADF squadron to clear poison gas around the city of Bana during the Circum-Pacific War.
Full Band: An F/A-18F that was formerly used by one Joshua Bristow before the formation of A World With No Boundaries.
Champ: TBD
High Roller: TBD
Erusean Aces: KILL MARKINGS
Erusean aces will feature kill markings on their aircraft. Based on their age, they may have ISAF, Free Erusea, or just Osean/IUN kill markings!
DOCUMENT!
I now have a table to document every skin that will be made in the pack!
Most skins are currently in the design phase, so I don't have much in the way of images at the moment. Rest assured, I will only update next when I have some more skins to show for it. It's been a while so I figured I had to share my progress.
Cheers!