FACTIONS AND CULTURES:
Brief introduction:
The mod have the 6 native cultures from Native, divided each one in 3 or 4 different factions (with 1 town each one). The cultures are subdivided in two types, the state ones and the tribal ones. The type each culture will influence the troop tree in a way that will be explained in that article. The base cultures (forget about bandits and mercenaries for the moment) are Nubian (tribal), Egyptian (state), Levantine (mixture), Mesopotamic (state), Anatolian (tribal) and Cycladic (tribal).
About the factions:
Nubian factions
- Confederacy of Wawat
- Confederacy of Kash
- Confederacy of Medjay
Egyptian factions
- Delta Dynasty (remains from 7th Dynasty of Egypt)
- Henen-Nesut Dynasty (10th Dynasty of Egypt)
- Waset Dynasty (11th Dynasty of Egypt)
- Nekhen Dynasty (historically vassal territories of the 10th dynasty under the controll of the nomarch Ankhtifi)
Levantine factions
- Asiatic Tribes
- Phoenician Tribes
- City of Ebla
- City of Ugarit
Mesopotamic Factions
- Dynasty of Mari
- Dynasty of Harranu
- Dynasty of Lagash
- Dynasty of Urim (Early 3rd Dynasty of Ur)
Anatolians (pre-Hitite peoples)
- Tarhuntassa
- Hatti
- Sapinuua
- Kayseri
Cycladics
- Knossos
- Syros
- Telchines
About cultures and troop tree:
Basically I try to make this mod with some "battle tactical" issues. That idea is the base of the state and tribal troop tree differences. The firts case have all or most of the troops duplicated, so you can place it in battlefield i different groups having exactly the same statas. The tribal troop tree instead is unidirectional, like common warband troop tree, so your battle deployement tactics would be mostly inexistent (the idea is a bit confusing).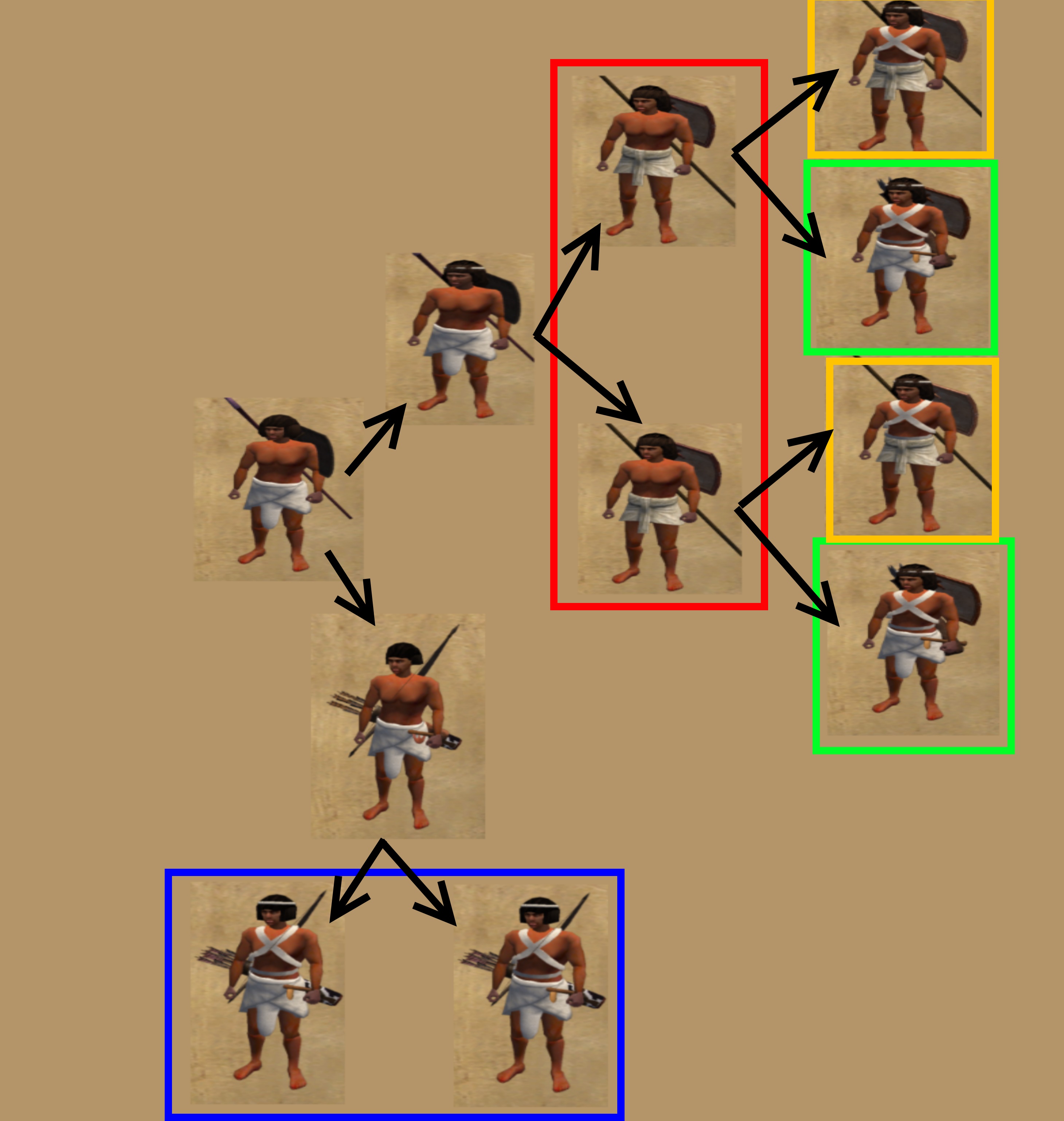 State treep concept and sample of field placement (same colors, same units duplicated)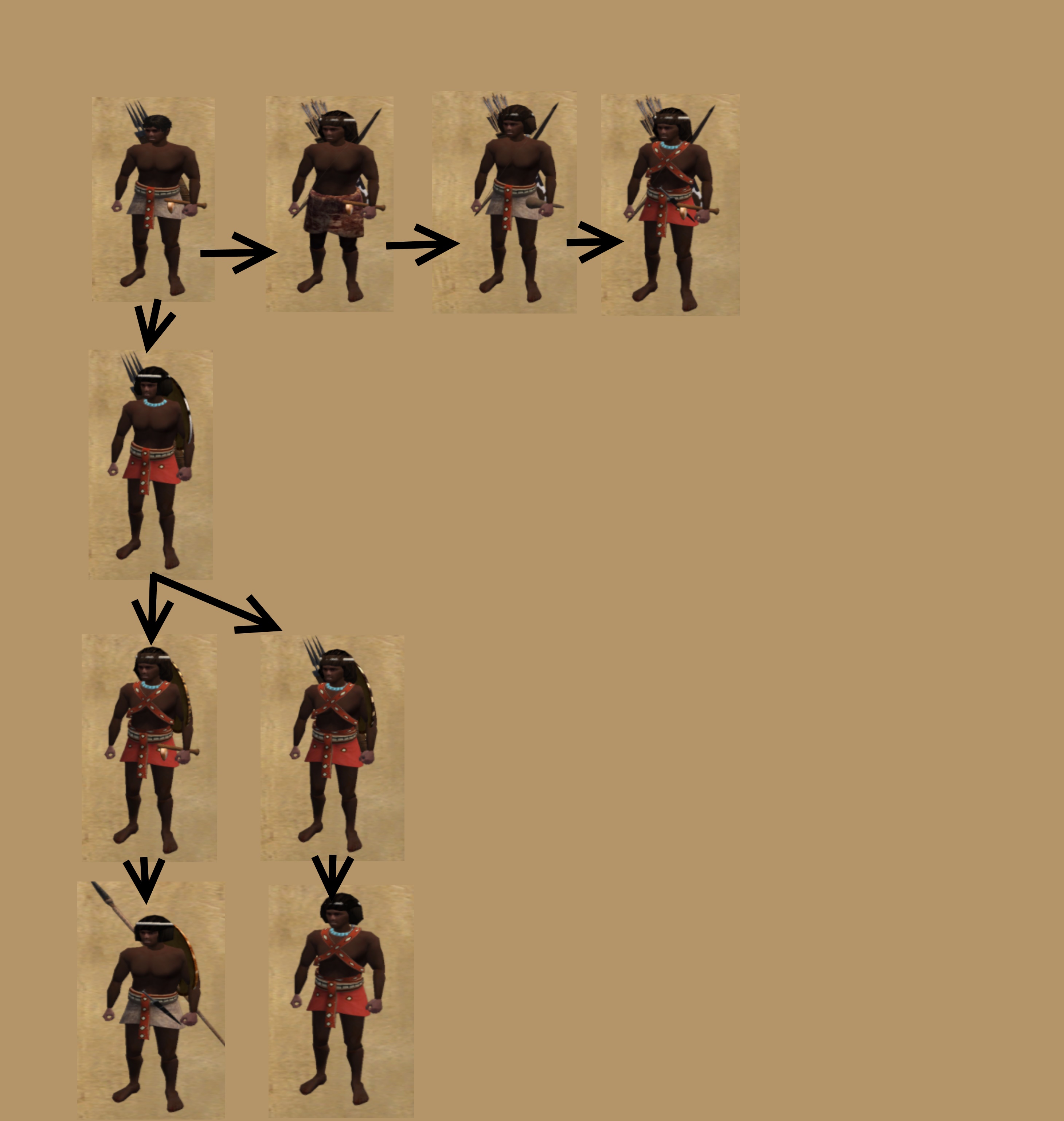 Tribal troop tree concept.
I know the article is not too long but I have not time to do a more deep one
Regards!